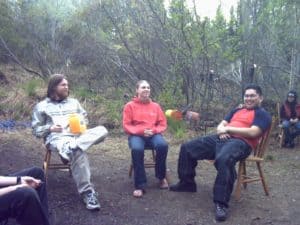 Alaska living was quite an experience for me, and it's really weird for me to realize that was a full decade ago now. Seems like just yesterday I was living in the Interior in and around Fairbanks enjoying 4 of the best, most tumultuous, most unique, and most adventurous years of my twenties – and of my life to this point (and that's saying something on all fronts).
Don't get me wrong, there's a lot of challenge to living in an area like Fairbanks. You might get used to -20 degree temperatures (seriously, you do) but -44 nips the lungs no matter how used to winter you are. Lack of sunlight in the winter, and insomnia from no night in summer – but there's no other place I've been quite like it.
Having friends who originally lived in other parts of the state was great, too. Live in Fairbanks, frequently see Denali, Anchorage, and The Kenai. That's a lot of stunningly beautiful country filled with wonderfully unique people and memorable adventures just waiting to happen.
There's no question that overall I really loved my time in Alaska and there were many reasons for that. While even the longest blog post won't be able to cover all the great things about living in Alaska and all the unique experiences, I'm going to do my best to paint a brief picture based on my personal experience living in and around Fairbanks, aka "The Interior," broke down into a couple different sections so I don't ramble on for 30,000 words. Hope you enjoy the read, and if you want more this is another Alaska article I wrote years ago!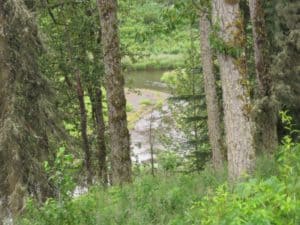 10 Great Things About Living In Alaska
This section was originally a hub from HubPages that I wrote in respond to a request back when they had an open request page where readers could request articles on topics they wanted to know about. An author who could fill that request could pick it up and run with it.
Those were some of the "Old Internet" things I really miss about the mid 2000's.
Anyway, the request wanting to know about living in Alaska seemed like a natural fit that felt like home. Having once lived in Alaska for over four years, in addition to going back for a month or more at a time whenever possible, this is a question I could answer: Name 10 great reasons to live in Alaska.
Perfect fit, right? My first thought was: Oh yeah, this I can do. Some of the photographs in here are public domain, a couple are from me, but most of the really good ones were taken by my good buddy Tom as we road tripped from Anchorage through the Kenai one time. I still believe to this day he should start his own pro photography website, but for now we must still wait.
Alaska is an incredible state, and I tell people it is both far more common and normal than you would expect, and wilder and crazier than you can imagine all at the same time. Yes, they have electricity. And yes, in town there is indoor plumbing. Alaska is incredibly beautiful, and I am forever changed for having lived there, for knowing the people, and for having some of the greatest adventures of my lifetime, so far.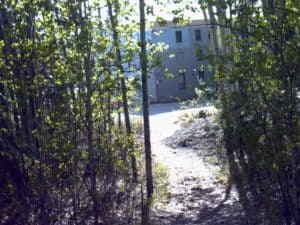 The Land Is One of a Kind
Alaska has earned the nickname "The Last Frontier," and it is one of the great unexplored areas left in the world. Alaska is by far and away the largest state in the Union and is over twice the size of Texas. Despite the sheer size, the majority of the state is unexplored. Alaska has the fewest miles of highway of any state, and many people who visit are amazed how little roadways there are.
From a roadway and development standpoint, it should come as no surprise that Alaska is the most undeveloped state by far, and there simply are not that many roads, especially once you get into the Interior. Once in the Interior it's pretty much the Richardson Highway or the Alaska Highway until you hit an actual town or city and that's it.
You don't see gravel roads, you don't see tons of small towns, the land is wild, and over time new dirt roads form based on where private landowners are creating them to connect newly built rental cabins to a piece of pavement that leads to town.
The state is so beautiful in a very understated way in the Interior, while the glaciers of the coast can be straight out awe inspiring. From glaciers and mountains to swamps and forests, rivers and lakes to the mountains and Arctic north, there are many features to Alaska that make the land one of a kind, wild, and beautiful in ways that are hard to describe until you've seen and experienced it for yourself.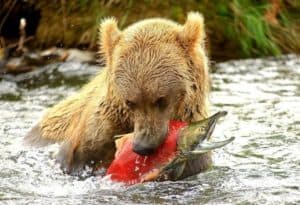 Can't Beat the Hunting and Fishing in Alaska
The title of this section says it all.  Alaska has some of the best fishing in the world for five species of salmon, lake trout, Arctic Char, Arctic Grayling, and Halibut. In fact by many measurements the best salmon fishing and halibut fishing in the world will be found right there in The Last Frontier.
In addition to these popular game fish species, there is also excellent northern pike and Dolly Varden fishing, and there are even steelhead fishing seasons with related areas being stocked with thriving populations of rainbow trout. That offers a whole lot of options when it comes to finding an outstanding fishing experience.
Whatever your taste, you will be able to find an amazing experience that helps you really connect with just how amazing the land and wildlife is up there. Freshwater fishing, saltwater fishing, hiking in truly wild nature, big game hunting – it's all there and then some.
The town of Homer is known as the Halibut fishing capital of the world, and fans of northern pike will find there are no fishing limits on these in many areas because they are an invasive species in large parts of the state.
Although I was always much more of an angler than a hunter while up there, there's no denying the hunting is second to none, as well, and I was definitely the beneficiary of having plenty of hunting buddies. While moose and bear might be the most well-known, there is also hunting for wolverines, caribou, mountain goats, wolves, and muskox. Finding a good fishing hole or hunting grounds isn't hard at all in the state, and both of these attract tourists from around the world.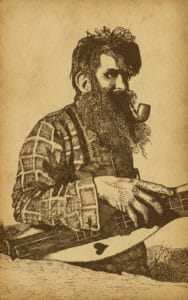 The People Are One of a Kind, Too
Frankly, I could write multiple novels on this one. To probably the surprise of absolutely no one, Alaskans are uniquely and awesomely one of a kind. Giant beards abound, but there are just as many guys who are clean shaven. You find plenty of people who grew up their whole life in the state, and you'll find an enormous number of people from the Midwest who showed up and were just going to stay for a little while.
Then 3 years passed, then 5, 10, or even 20. Had it not been for a once in a lifetime opportunity coming out of graduate school that took me down to Austin, TX, I would probably be among that number.
Broomball is a favorite intramural sport among locals, and is as fun to watch in the winter as it is to play.  The broomball league at UAF was ridiculously competitive, and you could pick up on games in town at favorite skating spots once winter set in. One thing that also stuck out to me was that locals in the Interior are ridiculously amazing at riding bicycles, at a level I really can't explain.
If the Mongols during the time of Genghis Khan were people of the horse, there are plenty of Alaskans around Fairbanks would be considered people of the bike. You see some incredible sharp turns made just from leaning body weight, no hands, and that even includes in winter on ice…somehow.
In addition, I even saw one of those old fashioned bikes in person, the ones with giant front wheels where the cyclist's ankle is at the same level as your eyes. That was an unexpected and freaking cool 6 a.m. experience.
People like to fish, ride four wheelers, and if you find a couple of pilots or construction guys from the pipeline days, buy them some drinks and listen to some of the most incredible stories you've ever heard.
These can range from bush pilots who made a million taking booze out to the bush, and then blew it partying in the aftermath, to guys who were hired security for wild towns, to one I heard about a bear getting into the water laced with LSD. There was also the time my buddy woke up after a night of drinking and camping, scooted out of the tent, and saw bear tracks in front of both their tents.
Turns out during the night a bear on the beach was walking, detoured to sniff at both of them, then wandered off again. In my mind I can see how those tracks looked.
In Alaska the people are wonderfully, uniquely, and unapologetically themselves, embrace the wild nature of the land, and you're really missing out on the experience of Alaska if you don't talk to them first hand.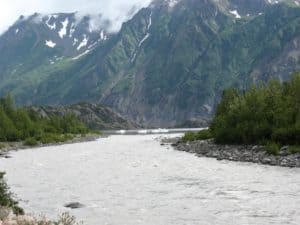 There Is Always Something to See
You can't possibly see everything there is to see in Alaska. Not in one trip, and I'd argue not in one hundred. When a simple rest stop on the Kenai can offer break taking beauty from nature and incredibly peaceful views, how much more amazing are the State and National Parks? The Kenai itself is incredible, much less Kodiak Island, the Interior, Denali, Anchorage, the Southeast – and that's not even getting to the northern mountains or the Arctic.
The nature is beautiful, there are many hiking trails to hike, fishing holes to fish, and a wide array of places and people worth seeing. Alaska has a thriving culture, and Native art and tradition remains strong in many areas.
No matter where you are or during what season, there is always something new to see in Alaska, and we're not even talking about things like the Northern Lights, which look a little bit different every time and never get old.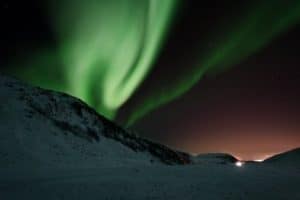 Some experiences are just too beautiful to become common, no matter how many times you see them, and the Aurora Borealis is definitely one of those things. I was lucky not only to see dozens upon dozens of just incredible displays of green lights, my first time only a couple weeks in Alaska around a campfire with new friends on a clear cold September night, but also the full range of yellows, blues, and one time even orange and red – with a flash like a shooting star traveling through it.
I could stand and watch for what seemed like hours, completely oblivious to the -20 or -30 degree air around me.
Even in my third year living in Fairbanks I was finding places that blew me away and would take a year to explore just the small sections in and of themselves, and that was all within walking distance of my cabin and/or apartment (depending on what part of the year you hit up at). Wherever you went, wherever you traveled, there was always more to find and explore.
There is never going to be a shortage of new sights to see in a state that fully lives up to the name of "The Last Frontier."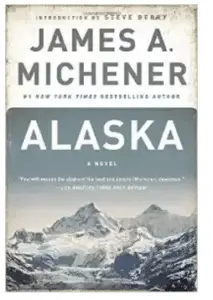 An Amazing History
Alaska's history is hard to compete with.  When you explore the Kenai you will see incredible architecture in the form of the onion domes and Russian Orthodox influenced architecture in Soldotna and Sitka, to the annual running of the Iditarod (Alaska's famous dog sled race is absolutely based on a historical event), or a visit to the amazing Museum of the North in Fairbanks (my former home city – created as a desperate con), Alaska has an incredible living history that has a lot to offer visitors and residents alike.
Museums on the Pipeline, the gold mine, and local Native culture abound, giving visitors a real taste of the intense and amazing history of the 49th state. Talk to the old timers for stories and you'll realize that Alaska doesn't feel like a state with a distinctive history book past.
It feels like a place where its amazing history is alive and still influencing the people, the culture, and sometimes even the everyday life and attitudes. You can still visit Russian Orthodox monasteries, find hippie communes, and of course get an incredible crash course in local history and culture at Denali National Park.
If you get the chance, check out a local dance or cultural celebration from one of the local Native Alaska tribes. I felt extremely blessed with all the wonderful Yup'ik individuals I met, being invited into many of their homes for meals and great discussions, and seeing group dances passed on through the generations as part of the culture.
This is a wonderful part of Native Alaskan culture that is still alive and well.
Important note: Don't use the term "Eskimo." In many places it's considered rude at best if not outright derogatory racial slur at worst, and there are in fact many different Native cultures still in Alaska from the Yup'ik to the Athabascan to the Aleuts to the Inuits.
I've found that if you're interested, very polite questions asking about the local native groups or tribes in the area will get you a great answer and sometimes even thanks for the polite and mannered way you ask.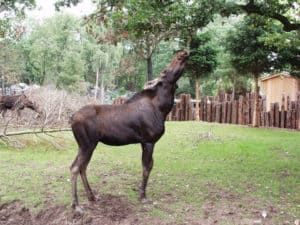 AK Wildlife Viewing
If you spend any amount of time outside of Anchorage, you're likely to see some impressive wildlife, and you might get a bit too close for comfort if you hit the wrong trails in Anchorage. The experience of seeing many of the classic animals that people think of when first visiting Alaska can really make for an interesting and exciting trip.
I saw them many times while living in the Interior…and once called in to let my professors know I wasn't coming into class since there was a curious moose staring into my cabin from the front porch. Only in Alaska would an excuse like that fly without anyone even blinking at it.
If you've never seen a moose in person before, one thing that sticks out is that they are much bigger than most people imagine, especially the full grown adults, and are just another part of life in Alaska. They're easy to spot and tend to amble along wherever they seem fit.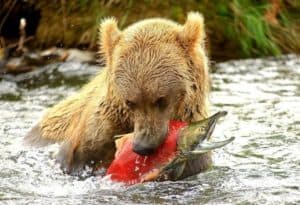 Bears aren't quite as common, but if you go on a boat or take the train from Anchorage to Fairbanks there is a good chance that you might catch a glimpse of a black bear somewhere along the way, although most of them I saw was while exploring the Kenai Peninsula.
There are many whale seeing tours offered by boat, and if you catch the rivers during the salmon runs it can be right out amazing to watch. There are many different types of wildlife to see, and wildlife viewing captures the attention of hundreds of thousands of tourists a year.
Whether you are taking a look at the incredible population of birds at Creamer's Field in Fairbanks, spending an adventure camping trip at Denali National Park or one of the many other wild places throughout the wilderness heavy state, there are plenty of opportunities to catch sight of some amazing wildlife.
The train from Fairbanks to Anchorage (and back) is another fantastic opportunity to see some really incredibly beautiful parts of the state and although you'll have to mark off an entire day (well unless you adjust to 24 hour sunlight quickly and stop needing sleep – not even joking on this) but the experience is worth it and the views of a wild Alaska from the viewing car, your seat, the dining car – it doesn't matter, they're all extraordinary.
The chance to see something amazing in the wild is as high here as any other place you may ever visit.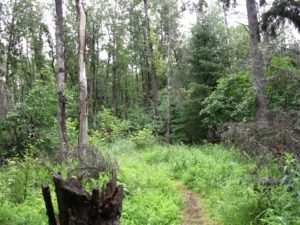 There Are Always More Alaska Adventures
There are various "adventures" for every level of traveler. For some people, seeing a whale from a paid cruise might be an exciting experience, or taking the train from Anchorage to Fairbanks (or back) and seeing incredible scenery might be enough ((and nothing wrong with this – I recommend it to anyone visiting the state who hasn't gone)).
Try exploring some of the most isolated State and National Parks in the United States – finding places that can only be accessed by water taxi, where you really can learn what the sound of silence is like.
This experience of hiking a challenging trail that you can only get to via water taxi and spending two days hiking to a glacier and back is more along your style was one of my favorite memories at Grewingk Glacier. This is also an amazing adventure experience if this is what you're looking for.
If you're crazy enough to visit during winter you have plenty of opportunities to see the Northern Lights in their many displays of glory, or you might even be able to plan it to take part in playing ice golf on the frozen lakes, or compete in one of many crazy races that have gained state and national attention for their challenging routes, or complete lack of routes through wild terrain.
Whatever the level of adventure or experience you want to have, there's something there for you to find and enjoy. There are extreme adventures, there are "easy" adventures, and there is everything in between in Alaska.
No Taxes, State Dividend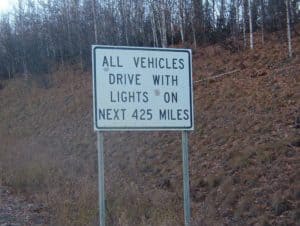 One top notch reason to live in Alaska, and one that gets a lot of airtime, is the Permanent Dividend Fund, or PDF. This is the state's share of the profits from the oil pipe line, and is the reason that there is no income tax in Alaska, and every single resident gets an annual check for there share. These checks can range from $700 to $2,000 a person depending on the price of oil that year, and this goes for children and minors, as well.
Saving for retirement is a lot easier when you can put those yearly checks right into an IRA account.  The lack of state income tax is also nice for those of us who are used to having to pay 5-7% or more per year.
The two are connected hand in hand, and the PDF fund is the reason there is no need for taxes and why the individual checks are sent out every year to residents.
This is something that is a lot less certain than when I started living in Alaska back in 2003 or when I wrote the original Hubpage articles that make up the basis of this blog post in 2007, for the time being the PDF is still a thing and going to be a hard benefit to take away.
Getting paid to simply live in Alaska and having 0% local and state taxes – that is definitely a major benefit!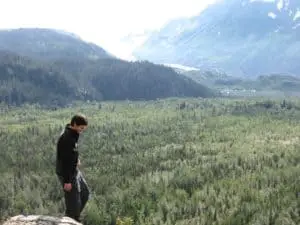 The Summers Are Paradise (Heaven)
There is nothing like a summer in Alaska. Seriously, daylight 24/7, a huge surge of seemingly endless energy that comes from being in that environment, and a beautiful state full of energetic and friendly people up at all hours of the day enjoying it. The Midnight Baseball game is a baseball game that starts at Midnight and uses no lights.
Yes, summers are that bright and in my case the energy was undeniable. In summers I slept 2-3 hours a night and felt energetic through the entire season. Talk about finding time for adventures, trouble, AND being productive!
Cabin parties abound, campsites are filled with grilling salmon, burgers, caribou, moose, and bear and the world seems joyful and the possibilities endless. Because the sun doesn't go down, it even somehow feels like it's going to last forever.
Believe me, after 7 months of winter or semi-winter, Alaskans love to cut loose and we would make up for it in those three months when the sun doesn't set and there's always someone up for another 4 a.m. adventure.
Nature is in full bloom, the weather is often beautiful, and though you have to anti-mosquito yourself on a serious level, all in all it's hard to argue with the idea that summers up there are anything short of absolute paradise.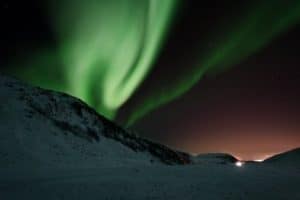 Alaska's Northern Lights
The Aurora Borealis, also known as the Northern Lights, are one of the most beautiful natural features you can see anywhere in the world. No video can capture just how beautiful and amazing these lights are. Around Fairbanks these are most often green, blue, or some shade of the two. However there are also times when the lights are yellow, orange, and even the rare red (which is gorgeous beyond belief).
Often times the lights can even be in combination of these colors, or shift from one to the other. The colors can appear "thick" like a river, having various depths and a constant movement that isn't just twinkling but also flowing, expanding, contracting, and moving in every shape and form. There is a depth of movement and even "currents" of light like seeing the invisible forces of a big colorful creek in the sky. This is an incredible sight, and one that despite all my earlier mentions deserves its own specific section.
They often appear with a little hint, some movement in the sky that looks a little different, looks like it might be something, then it explodes in full glory and retreats so suddenly the silence and emptiness seems incredible, and even hallowed. They're incredible beyond belief, and unlike anything I've ever seen before.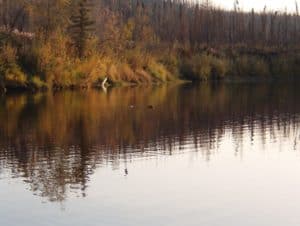 Introduction to Alaska Slang: Speak Like a Sourdough
Have you ever wanted to visit Alaska?  While Alaska slang might not be nearly as disorienting to someone from the Lower 48 as Aussie English, as a former Cheechako whose become an old Sourdough going outside, I'm guessing most of you have no idea what the heck I was just talking about. I often tell people that going to Alaska isn't like visiting another state, it's like visiting another country with a somewhat familiar culture…kind of. Looking at it that way helps with the culture shock.
And this disorientation includes a very unique and shared use of Alaska-specific slang.  There's no quicker way to label yourself as a tourist than to give a blank stare at common slang, or in the way you don't use common slang that has all but replaced the "proper English" way of saying things.
And please, for the love of God and everyone Alaskan, there is no Mount McKinley. Please don't call it that. Denali.  The mountain's name is Denali.  Just like the park.  Denali.  That's lesson number one for learning Alaskan slang.
Alaska – People Slang
Alaska slang referring to various people or groups of people.
Cheechako – Someone who is new to Alaska. First winter romances that result in a spring breakup are often referred to as "Cheechako Love."
Sourdough – An old hand; someone who has been around Alaska.
Bear Insurance (option #2) – Someone in the group who is slower (and usually fatter) than you are.
Ditch Divers – Cheechakos who learn the hard way that 4 wheel drive doesn't let you drive fast on snow and ice.
Mushers – People who get around on dog sleds.
Alaska Place Slang
Alaskan slang for various places that you will hear used fairly frequently.
Denali – This really isn't slang. Mount McKinley's native name, and the ONLY one anyone in Alaska uses, is Denali.
The Lower 48 – Anyone living in the Lower 48 states. And no, there's no special name for Hawaii.
Going Outside – Leaving the state of Alaska.
Borough – County.
The Bush – Any part of the state of Alaska that you can only reach by boat or plane. Which is literally about 98 to 99% of the state.
The Interior – Central Alaska. Generally anything north of Anchorage, although for some people it's anything north of Denali. Fairbanks is smack dab in the middle of The Interior no matter how you measure it.
Seattle Junior – Anchorage. Probably shouldn't use that one in Anchorage unless you're looking for a bar fight but incredibly quick way to fit right in further north.
The Kenai – Kenai Peninsula, south of Anchorage.
Not Slang, But Local Terms
Permafrost – Permanantly frozen ground about two to five feet underground.
Dividend Fund or PDF or Permanent Fund – The annual check every Alaskan gets as their share of the profit from oil companies.
Mukluk – Very warm boots, about knee high.
Cabin Fever – A huge problem in the winters, especially in the Interior, referring to a stress induced "madness" and severe restlessness from too many days cooped inside because it's -40 to -50 outside during a seemingly endless and near lightless winter.
Dip Netting – A long net used for catching fish in the river.
Two Seasons in Alaska
There are only two seasons in Alaska, we all agree on that, the problem is we all argue over what the second one is…
Winter and Road Construction
Winter and Daylight
Winter and Mosquitoes
Winter and Almost Winter
Winter (expletive-laced tirade – 'why didn't I leave in summer when I had the chance') and Summer ('this place is heaven, why would anyone want to live anywhere else?') = oddly enough, these conversations repeat themselves year after year in a never ending cycle.
Winter and Fishing
Winter and Tourists
Other Alaska Slang
And here's a whole mix of Alaska slang that you're likely to hear if you spend time hanging out with locals for any amount of time.
Bear Insurance (#1) – Any gun .357 Magnum or higher. Usually a .357 Magnum or .44 Magnum. Worth checking out our article on the best bear spray about why that should be considered a better option for most people.
Tin Dog – Snowmobile.
Break Up – Not relationship based, although a sure sign seasonal partners will soon be parting ways. In Alaska the break up is when the ice on the river finally begins to break, indicating spring's coming.
Spenard Divorce – A loud and messy style of divorce (sometimes fatal) made famous in the Spenard area of Anchorage. Always involves a gun.
Three Dog Night – When it's so cold three dogs huddled together on top of you can't keep you warm enough.
Seasonal Partner (limited use) – Interior practice of finding a boy and/or girl friend to help keep you sane during winter, with the mutual understanding of breaking up as soon as spring and the sun come back.
Some of My Favorite "Feels Like Alaska" Moments
Originally I was going to have this as a section of the article here, but the truth is that I have so many memories just listing them that I realized this will have to be many different blog posts of my Alaska days in the future. Whether it was becoming a coffee drinker (I like it black as my soul) while eating a big breakfast that included reindeer, caribou, and moose   at Sam's Sourdough Cafe, enjoying rabbit stew at a cabin party, or exploring parts of the state where few people had ever been, there are so many stories that popped up in my mind and kept leading the way for more.
The Last Waltz being projected onto a big tarp screen in the woods from a cabin, all of us standing around the fire while it was snowing, but heading inside when it switched to rain for a while, only to go back outside when it started snowing again – still one of my favorite parties and memories to this day.
Being able to hitchhike easily – and imagine a broad shouldered giant mountain man at 300 pounds with a great beard by Alaska standards. Yet I never had a problem getting a ride.
A bad but exciting decision of youth to forge a very small but powerful glacier stream. I wonder if I'm the only one ever to stand on the other side? Exploring around Homer, Fairbanks, Anchorage with friends and enjoying every visit back. The adventures are endless, and I miss it.
When Will I Be Back?
This is a question that actually kind of haunts me now. When I left my dear friends in summer of 2008 I had an amazing job in Austin TX, I thought yearly or bi-yearly trips back would be the norm. In fact, after 9 months living in Texas for vacation I spent 3 weeks visiting old friends up in the Last Frontier of Alaska. Then the economy at the end of 2008 happened and things fell apart on a level I had never had to deal with before.
Maybe would have caused even more trouble back in Alaska if I knew it would be a decade before getting back. I don't know when I'll be able to go back and visit some of my best friends, many of whom I haven't seen in nearly a decade, but hopefully it is sooner rather than later.
There's just something about the great wilderness, culture, and identity of Alaska. This was one of the first places that felt like home, and it's been way too long since I've been back.
Hopefully this blog takes off, I finish a couple of fiction book manuscripts that get bought, I figure out a way to return to a travel based lifestyle I love. Getting healthy is the mandatory start, and the memories, the spirit of the state, and the friends I still have there are calling me back – and I can't wait to answer that call once again!