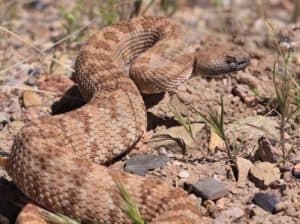 Rocky is an outdoor boot brand that offers superior footwear and it has a strong reputation among hunters of all types. Why are Rocky Boots for hunters so popular? They've been producing work since 1932 and since quality has been their main focus from start to finish, which is how they hold such a reputation.
Even today this brand provides a large variety of casual, rugged shoes, outstanding work shoes and boots, but nothing is quite as powerful or as important as Rocky's line of snake boots to protect hunters, ranchers, and outdoor adventurers from the damage and terror that can come with a venomous snake bite.
Some of the materials included in the construction of these shoes include Polartec, Gore-Tex and Thinsulate that offers high performance insulation and waterproofing. Rocky boots have been designed with the purpose of offering working women and men, hikers and hunters a reliable and safe form of footwear. These have long been seen as one of the top names in the snake boot field and while they still remain one of the premium providers in snake bite protection, make sure to read on and read all the updates to make sure you're abreast of recent changes.
2017 Update on Rocky Snake Proof Boots
Generally speaking we almost always prefer positive updates versus negative ones, but we always need to make sure that our readers have the full story and sometimes that means reporting when a once trusted brand has, frankly, had some issues pop up. While the majority of current online ratings for various Rocky Hunting Boots are still overwhelmingly positive, there has been an uptick in a series of negative ratings all pointing at the same general issues, as well as at least one very specific instance that has to raise some red flags.
The common complaints? The waterproofing has been less than satisfactory for many individuals who have reported the boots leaking after only a few times out, making them grossly impractical for wetlands, marshes, etc. In addition to this, the side zipper models seem to have downgraded to a much cheaper material that doesn't work smoothly and can be a serious issue, especially after a few uses.
Many people point to manufacturing being moved to China as a major part of these growing problems and several long-time users of these boots have complained about the quality of the manufacturing going down ever since this move was made.
There was a recall in 2015
If you bought a pair of these boots during 2015, you need to be aware of a recall that took place after a demonstration of their effectiveness proved that…some pairs were defective. The link to the recall is below and if you bought a pair of these boots around the 2015 time period you need to take a serious look at this to make sure you have a pair that won't let you down when you need them most.
LEARN MORE HERE: Government Recall Notice
Our recommendation at this point?
Honestly, while most of these boots are still pretty solid and if you love the brand then by all means, but until we see the reports switch back to mentioning Rocky Boots as consistently being really high quality, we really do recommend that if you're not completely sold to a brand to check out these current reviews of brands that still put up really high ratings among hunters, ranchers, and outdoor individuals.
They might be making good snake proof boots but there are companies right now that are making great snake proof boots, and a pair of snake gaiters with your favorite pair of thick work boots might be an even better solution. However, if you're one of many who is a long time fan of Rocky Snake boots we will still do our best to provide the most up to date reviews currently available.
We've reviewed these ones thoroughly and we still stand by the quality of anti snake bite boots that they put out: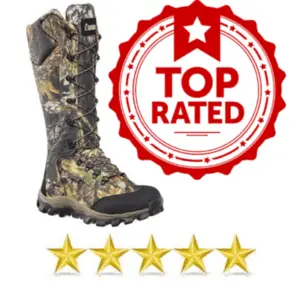 Rocky Men's Lynx Waterproof Snake Boot Reviewed
Rated 5 out of 5 stars, this particular style of top notch anti snake bite boots from the Rocky brand are ideal for those who spend much of their time in the outdoors. These are among the most popular boots out of the Rocky line, and so it makes sense that they would get the top spot on this list, though they barely edge out the Prolight series, which is their other most popular brand of these niche boots.
The upper of these shoes feature a 16 inch genuine Cordura fabric covered with Mossy Oak Break-Up camo print. The covering made out of a durable nylon fabric can withstand rugged and tough conditions. This creates a fantastic anti snake boot for hunters that not only saves you from snake fangs but also holds up in the most rugged of conditions whether hunting, hiking, or whatever else.
The heel and the toe of the boot features abrasion proof and when walking in ankle deep water, the wearer can relax in knowing that their feet and legs will stay dry. The Rocky Lynx boots are laced up, so that they fit each wearer perfectly, and considering how many different types of boots that are labeled as "anti snake bite" don't have a good fit – that's a big deal. It's a very big detail.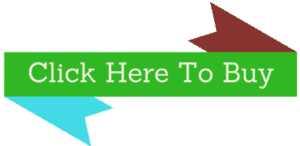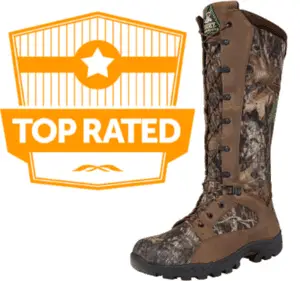 Rocky Men's ProLight Waterproof Snake Boots Reviewed
These Rocky snake boots have created a real split among hunters who are generally Rocky fans. While this brand gets a lot of love and attention from about half the buyers, there are also several who have not been nearly as positive in their review of this footwear. The Rocky Men's 16 inch waterproof snake proof boots have been constructed out of strong materials along with the most advanced waterproofing technology, so the ability to fend off a bite isn't a problem but from a limited number of individuals there have been some complaints about the overall quality of the stitching – which obviously is going to be a problem for those who run into this particular issue.
On the plus side the laced up front design means these boots rarely have a fit issue, something that is often a problem when it comes to finding a good pair of hunting boots in general but with snake proof hunting boots in particular.
The Snake Proof Fabric protects the wearer from the dangers associated with snake bites in the area of North America. Some of the features of this brand include snake proof protection, BioMech outsoles that offer a sure-footing, outstanding waterproof features, nylon uppers as well as a brown, full-grain leather trim.
These boots look good, they protect your feet, ankles, and legs from venomous snake bites, and they are well designed to be everything a hunter wants while walking the woods. Not a bad way to go if you have your heart set on a new pair of Rocky anti-bite boots.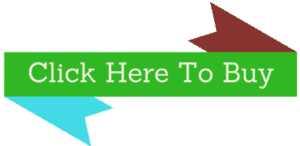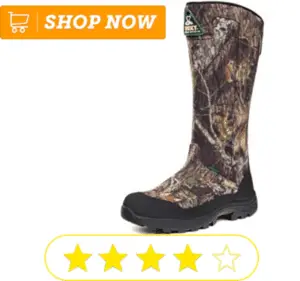 Rocky Men's Knee High Snake Boots Reviewed
Available in several different camo designs including the very popular Mossy Oak, this particular pair of Rocky snake boots are made much more with the hunter in mind as opposed to the rancher, hence the pull-on and water resistant design. These are affordable boots that give plenty of options to hunters before it's time to hit the hunting season in the wetlands or the swamps.
A side zipper makes the fit a bit easier, although there have been a couple complaints recently about the quality of the zippers being produced, but these affordable knee high snake boots strive to offer a comfortable but solid fit and to be a favorite among hunters who want that extra protection when out during the season.
The approximate height of these boots is 16 inches tall and offers a guarantee on waterproof features.
The ProLight outsole offers fantastic traction particularly on uneven surfaces. The snake proof protection is ideal for individuals who spend a lot of time outdoors in areas that are well-known for venomous snakes.
The waterproof layer covers the whole boot so there are no chances of water seeping into these shoes when walking through wet and marshy areas.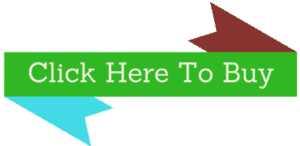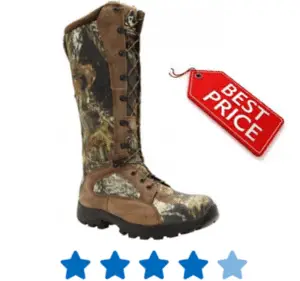 Rocky Men's ProLight Mossy Oak Snake Boot Reviewed
These Rocky snake boots scored an overall rating of 8.5 out of 10 stars by our standard and definitely does the name proud! The Rocky Men's Prolight have been constructed to outlast and offer the wearer with impressive results. The lace-up shaft offers fantastic protection with easy to use speed hooks.
The material of the boots feature leather, Cordura nylon and Mossy Oak Break-Up Infinity camo. Other features include a rubber sole for secure footing, a block heel, and round toe as well as a breathable mesh-lining. In other words, a lot of thought has gone into every single section of this boot and how they are made, designed, and manufactured.
This is the best combination for creating a boot that deflects the fangs of any venomous snakes, keeps your legs safe and warm, and keeps you comfortable even throughout the longest days.
Add in the fact that these boots are generally the least expensive and most affordable out of all the Rocky hunting boot models and it's not hard to see why they are so popular.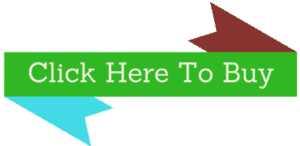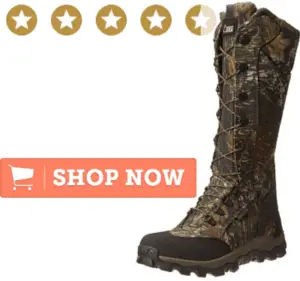 Rocky Men's Lynx Snake Hunting Boot Reviewed
Another style of the very popular Rocky Men's Lynx snake hunting boot line, offer a comfortable and protective option against snakes, guaranteed to keep the feet dry and safe. The upper section of these boots are made out of a genuine Cordura fabric that gives it a high quality that's hard to match.
These boots are also easy to move in and the lace up style means the fit is far more adjustable for those of us with oddly shaped lower legs or particularly big calves that make slip-on versions an impractical design for our specific needs.
In addition to the features that were already mentioned, the EVA mid-sole offer a comfortable and thick Terra Suspension along with a cushioned foot bed. Snake protection boots are the ideal choice for individuals who work or play in the wilderness. This creates a rare combination of quality and comfort and prove that this is a design that Rocky originally made with the intent to create hunting boots that would be reliable for you for many years to come.


What Is Happening with Rocky Boots Right Now?
This is an important question – because unfortunately there have been a large number of reports of some quality issues appearing. While thankfully none of these recent ones have been due to a snake boot test failure like the infamous 2015 episode where a demonstration failed and the individual wearing the boots was bitten because the guard didn't stop the venomous snake bite. That was a huge red flag and led to the mass recall of many Rocky Boots.
We won't go into the full story here but obviously that looks bad and fortunately the man was treated promptly but we have no choice: you've got to drop Rocky down the list of top providers at that point.
More here on that: Snake Bite Demonstration Goes Wrong (News Article)
In Conclusion
Rocky hunting boots are some of the most popular available out there on the market, and it isn't hard to see why. Preventing snake bites is an important part of being out in the wild. While snakes are generally shy and would prefer not to strike, the danger and medical costs of treating a snake bite make even the most expensive pair of snake boots pale in comparison.
Rocky is one of the biggest names when it comes to snake protection and when you see the quality of these boots it's not hard to see why.
If you want any further proof that these top quality Rocky hunting boots work exactly as advertised, then take a look at this demonstration video: