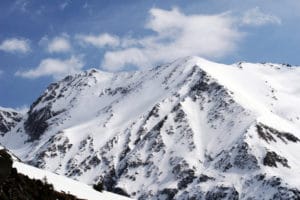 Jon and I get a lot of request for guest posts – and we don't even answer most of them. We then reject more than we accept, because anyone who reads our blog knows, we really care about quality. So the guest posts we allow we're pretty proud of, and this one from Nick on his top 10 Alpine adventures is a real doozy in the best sense of the word!
Ideally, we love to see guest posts from outdoor adventurers who have experiences, knowledge, and expertise that we don't. It lets us learn while reading the posts, offer high quality posts we wouldn't be able to offer otherwise, and really expands our potential audience. This is one of those posts and for those of you who love the outdoors, love travel, and love blogging – this is a great example of how you write a guest post and get on the good side of a webmaster.
So without any further ado, here's Nick's absolutely fantastic guest post.
"The Top 10 Great Alpine Adventures" by Nick Howdy
The great summits of the Himalaya remain mountaineering's ultimate challenge. And while every true mountaineer dreams of conquering Everest, the lesser peaks of Nepal provide ample challenge and adventure for nearly any climber. Expeditions to the highest Himalayan peaks are simply too costly and dangerous for most alpinists.
Each year Everest, K2, and other 8,000-meter peaks claim several lives. The 1996 Everest climbing season was one of the most tragic in history. Many of the world's best climbers died when a fierce storm lashed the top of Everest just as several groups were completing their final assault on the summit.
Thankfully, Everest is not the only worthy hill in the Himalaya. For mountaineers who want the thrill of bagging a major Himalayan summit, Nepal offers lesser climbs in the 6,000-meter range that won't cost $60,000 or place you in a realm of mortal danger. Not requiring massive campaigns with huge teams of porters, these 6,000-meter summits, Nepal's "trekking peaks," can be conquered with a relatively small-scale expedition by climbers with moderate technical skills.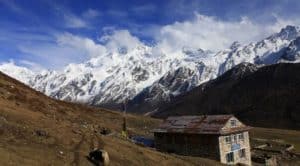 Nepal: Trekking to the Ceiling of the World
Among the trekking peaks in Nepal, Mera Peak at 21,247 feet, is the highest. Though quite a bit taller than Mt. McKinley, Mera is a significantly easier summit with fewer technical challenges. And expeditions to Mera normally will not encounter the unpredictable and vicious weather that claims lives on McKinley each year.
Adding to Mera's popularity, the peak rises out of a beautiful, uninhabited area of Nepal and its summit provides excellent views of five of the world's highest peaks: Everest, Makalu, Lhotse, Cho Oyu, and Kanchenjunga. Located in the Khumbu valley in Everest National Park, 20,304-foot Island Peak is another of the most coveted of Nepal's trekking peaks.
The ascent begins with a scenic trek offering commanding views of Nepal's tallest peaks. The vistas rival the heavily-traveled Everest approach trail, but you'll encounter far less foot traffic. Island Peak is a bit more technical than Mera, finishing with a conical ridge leading directly to the summit.
Nepal's Rolwaling region, on the Nepal/Tibet border just west of Everest, is another popular realm for climbers. Because Rolwaling is only open to those with a peak permit, it does not suffer from the heavy trekking traffic that has overwhelmed other parts of the Nepal during the busy season. Thus, Rolwaling has remained relatively unspoiled, and expedition teams are often happily surprised at the lack of other westerners.
Ramdung (19,435 feet) and Parchemo (20,298 feet), the two prime trekking peaks in this region, are known for steepness rather than height. Ramdung is a long, steady snow climb that steepens dramatically in the final section. Parchemo (thought to be too dangerous by some expedition guides because of stone falls) involves a shorter, but more challenging climb that finishes with a steep ice slope up to a pointed summit.
The route to summit passes through many different ecosystems, including farmland, a thickly jungled valley, and mountain terrain. Along the way you'll enjoy views of many major peaks, including Everest.
Practically Speaking:
Reasonably fit climbers with a budget of $3,000-$4,000, can choose among many "trekking peaks," ranging from relatively easy walk-ups to tougher peaks requiring technical mountaineering experience. Of any country, Nepal offers the most diverse group of trekking peaks, all located relatively close together. Nowhere in the world will you find more peaks topping 20,000 feet that can be climbed in 10 days or less.
The nice thing about Nepal is that you can combine a serious alpine ascent with other, less rigorous vacationing at lower altitudes. You can summit snow-capped Mera Peak one week and raft the Sun Kosi River the next, or even ride an elephant through tropical Chitwan National Park. A trekking peak gives you the opportunity to set a personal altitude record, without spending a year's wages or dedicating months to the climb.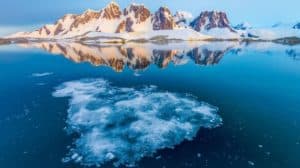 Antarctica: Climbing the Ice Continent
Antarctica's highest peak, the Vinson Massif (Mt. Vinson), remains one of the world's ultimate climbing destinations. It is estimated that fewer than 130 persons have reached the top of Mt. Vinson, the most remote of the Seven Summits.
Climbing Mt. Vinson is an arduous and expensive quest. Even though the mountain is not terribly steep—there is a moderate glacier ramp most of the way up—many top climbers consider Mt. Vinson to be a tougher summit than Mt. McKinley, due to the rugged Antarctic environment. The weather is unpredictable and incredibly harsh when it turns bad—100 mph winds and temperatures 40 degrees below zero are possible even in the Antarctic's "good" season.
If bagging Mt. Vinson is not glory enough, there are still virgin (and near virgin) peaks left in Antarctica. Many of the summits surrounding Mt. Vinson in the Ellesworth Range have never been scaled. And 13,000-foot Mt. Jackson, the highest peak on the Antarctic Peninsula, has never been climbed by a commercial group, despite being relatively non-technical. (Access is very difficult, and the weather is notoriously unstable.) The second highest peak in Antarctica, 15,895-foot Mt. Tyree, has only been conquered twice.
Only 165 feet lower than Mt. Vinson, Tyree is much steeper and much more dangerous. With the ascent requiring an 8,000-foot technical attack of the West Face, and then a traverse across razor-edged ridges exposed to high winds, Mt. Tyree is for experts only. However, Pat Morrow, who runs trips in the region, believes the northeast ridge offers a far less technical approach, but no team has yet attempted this route.
You could be among the first.
Practically Speaking: 
The vast expense of transporting a climbing team to the heart of Antarctica makes Mt. Vinson one of the costliest propositions in mountaineering. Only a couple of companies sponsor climbs, and they can go upwards of $20,000 for a two-week trek. Be sure to look into their track record; the best have success because they know the perverse weather conditions and multiple challenges that can make or break a climb.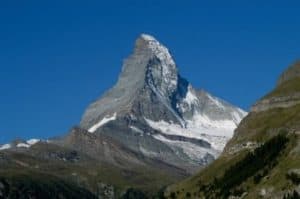 Grand Slamming the Alps: The Matterhorn, Mt. Blanc, and the Eiger
Looking for something really worth bragging about at the next class reunion—how about climbing the Alps' three most famous peaks: the Matterhorn, Mt. Blanc, and the Eiger?
Stay in valley tent camps or alpine climbers' huts while preparing for each of the major climbs. Spend the first few days around the glaciers of Mt. Blanc, practicing alpine mountaineering skills, including use of ropes and anchors, crevasse rescue, and both French and German ice ax and crampon techniques.
Once at peace with your alpine skills, you and the rest of the brave climbers will undertake a two-day ascent of Mt. Blanc, western Europe's tallest summit. Though the highest of the Grand Slam's three peaks, Mt. Blanc is not difficult technically, and provides a good break-in climb for those without much experience with a roped ascent. Next, moves to Grindewald to ascend the Eiger's West Flank, a moderate snow ramp leading to the summit.
Before the summit attempt, you will want to spend a few days polishing your technical skills. Despite the Eiger's formidable reputation, the West Flank route is non-technical and can be mastered by most climbers without too much difficulty. The last goal of the Grand Slam tour is the Matterhorn. This famous peak can be very challenging, but your group should be able to reach the top in a single day.
Practically Speaking: 
Every summer, the American Alpine Institute offers a European Grand Slam expedition that gives intermediate climbers the opportunity to bag all three classic peaks in a single trip.
Although completing the Grand Slam is no mean feat, AAI's program is suitable for most anyone with some alpine camping experience who can carry a 40-pound pack five to six hours a day. Participants should have experience in both glacier climbing and technical rock-climbing. Cost for the 10-day adventure will be roughly $4,000 (for two climbers with one guide), plus airfare to Geneva.
Climbers must bring all their own personal gear, including crampons and ice ax. AAI provides canvas tents, ropes, all collective equipment, some food, and all transport within the climbing areas. Participants must pay for hotels if they overnight before and after the climbing sessions.
For intermediate-level climbers looking for a considerably less-expensive three-summit adventure, you can also hire your own European guide—just make sure they're UIAGM-certified. In Europe, you won't have any trouble finding a qualified climbing guide. There are over 4,000 UIAGM-certified guides in Austria, France, Italy, and Switzerland, and is hard to go wrong with a veteran guide in any major climbing center in the Alps.
With a suitable group of two or three qualified climbers to share guide costs, you can spend under $200 per day, exclusive of airfare and hotels.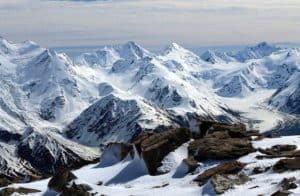 New Zealand: A Southern Alps Adventure
If scaling a mountain peak is your idea of an ultimate winter holiday, look no further than New Zealand. (Our winter is summer in the Southern Hemisphere.) A vast range of snow-capped peaks runs almost the entire length of New Zealand's South Island, encompassing an area greater in size than the Alps of Europe.
For novice mountaineers, start off with a week-long introductory course that will teach you all the important skills needed for moderate to serious alpine climbing. Head to a high mountain hut by helicopter or ski-plane—your base of operation for the next few days. You'll feel like a boy scout on the first day, learning the basic knots and rope skills.
Next you'll be introduced to rappelling, or abseiling as they call it down under. It takes some courage to trust your rappelling gear as you take that first step off the top of a cliff, but abseiling quickly becomes fun, and the process will teach you fundamental skills used in all roped mountaineering.
After learning basic skills, take a daily trek up the slopes of the upper Tasman Glacier area to practice the essential techniques for snow and ice travel. Learn how to arrest a fall on a shear slope using just your ax and crampons, and how to set snow belays.
Construction of emergency shelters and igloos is also covered. After a couple of days, head back to the rocks for a technical climbing class. Here you'll learn how to place "protection"—nuts and jammers—into rock cracks to secure your climbing rope. All the major belaying techniques will be demonstrated, and the students will climb some pretty vertical rock faces.
Most courses conclude with instruction in glacier travel and crevasse rescue, carried out on massive ice fields a few miles from the Mt. Cook base camp. This is the most physically demanding part of the course—grueling but vital training. On high-altitude expeditions, more climbers are lost to crevasses than any other hazard.
Practically Speaking: 
Cost for for most basic seven-day alpine courses runs around $1,500, including bunkhouse accommodation and most gear (you must supply suitable clothing). Ten-day technical mountaineering courses conducted entirely on glaciers and at high elevations are also available. In the course of a week and a half, clients will become self-sufficient climbers, capable of joining a major summit expedition. A successful graduate of the course is then eligible to join one of the major climbing expeditions, such as Denali.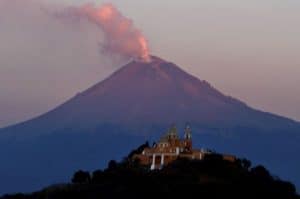 Three Miles High: Climbing Mexico's Volcanoes
Many a mountaineer has gotten his initiation into high-altitude technical climbing on this well-known trio of snow-capped volcanoes in central Mexico. Popocatepetl (17,887 feet) and Ixtaccihuatl (17,343 feet) lie within sight of each other (and of Mexico City on a rare clear day). The highest of the three—and the third highest peak in North America—is 18,850-foot Orizaba, 100 miles to the east, toward Vera Cruz.
Make no mistake, these are "real" mountains, with steep icy slopes, the potential for bad weather, and enough altitude to severely affect climbers. Many people have been killed on them. On the other hand, they require only basic technical skills—the use of crampons, ice axe, and simple rope techniques—that most any fit and adept person can learn quickly. As such, they are an ideal first taste of big-time mountaineering and springboard to more difficult peaks like Aconcagua or McKinley.
Each mountain takes just one day to climb—a very long and exhausting day, to be sure, starting well before dawn—from base huts accessible by motor vehicle. (In most cases, however, it's a good idea to spend a day or two acclimatizing to the altitude at the huts.) Vertical gain from the huts is approximately 5,000 feet.
Unfortunately, the Mexican trio has been a duo for the last seven years. Popo has been erupting off and on since 1995, and the mountain is currently closed. (In 1996, five climbers who defied the ban were killed by an explosion at the summit.) Volcanoes are notoriously fickle, however; the eruptions could subside at any time.
Practically Speaking: 
Only veteran expert climbers should attempt any of these mountains without a guide. Independent climbers will need their own vehicle to get to the base huts. (Orizaba, the most remote of the three, requires a high-clearance four-wheel drive vehicle to reach the hut.) There is no local climbing community near the mountains, so renting equipment is difficult or impossible. (You'll need double-plastic mountaineering boots, crampons, an ice axe, and high-quality outdoor winter clothing. And bring along some Diamox for altitude symptoms.)
It makes far more sense to go with one of several American climbing companies that run organized trips. On the current two-mountain schedule, expeditions typically take from 7-12 days and cost $125-$150 a day, including transportation, meals, and guides. Trips typically depart from Mexico City, and include some accommodation there. Most companies require no previous mountaineering experience, although there are some exceptions when more difficult routes are followed.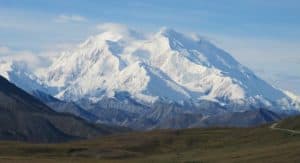 The Denali Expedition: Climbing Mt. McKinley
Fittingly called Denali, "the Great One," 20,320-foot Mt. McKinley is the highest peak in North America, requiring stamina, a solid grounding in alpine skills, and a bit of luck with Mother Nature to conquer. The greatest challenges are the extreme and unpredictable weather conditions that can cause a white-out for days, or drop temperatures from comfortable to dangerously cold in a few hours.
While Denali can be climbed via several different routes, each with a different degree of difficulty, if this is your first big peak, I recommend the West Buttress approach. This can be done by most fit climbers who have completed a basic mountaineering course and have some high-altitude camping experience. However, you will have to haul lots of gear—50 pounds or more on your back, plus a sled.
The West Buttress Route is the most popular and least difficult path to the summit. This does not mean, however, that it is an easy climb. Climbers must walk 18 miles and ascend 13,000 feet to reach the top, coping with unpredictable weather, changing snow conditions, threatening crevasses, and steep, icy slopes.
Practically Speaking: 
As with every other major sumit, if there's the will, there's a way. Tragically, each season some climbers don't make it back from Denali. With rare exceptions, these were mountaineers who chose to make the climb in a self-guided group. The safety records of the best McKinley guide services, however, are exemplary.
The message is clear—if you're smart, and want to reach the top of McKinley, go with a pro. Alaska-Denali Guiding (ADG) enjoys the best reputation among Mt. McKinley concessionaires.
ADG enjoys a high success rate on McKinley—more than 60 percent of its customers reach the summit.
Groups are limited to nine climbers, with three guides. Participants must be in excellent physical condition, have extensive backpacking experience, and familiarity with the use of ice ax and crampons.
An ADG McKinley expedition runs around $3,600. For more information, contact Alaska-Denali Guiding, Inc., P.O. Box 566, Talkeetna, AK 99676, (907) 733-2649; Fax: (907) 733-1362.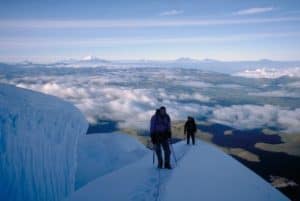 Ecuador: High Andes Adventure
Ecuador's major summits (Cotopaxi and Chimborazo) are far more scenic and considerably more challenging than the Mexican volcanoes. Ecuador's third highest peak, Cayambe, has glaciers that are large and varied, providing both challenge for advanced climbers and great training conditions for novices. The summit climbers must leave well before dawn to make it to the top and back again in a day. There is an easy glacier climb to a saddle and then the group must rope up to ascend the 35-degree slopes to the crater. It is then an easy but scenic walk above the clouds to the summit.
When visiting Cotopaxi, the world's highest active volcano, start heading for the summit in darkness, climbing 30- to 35-degree snow and ice ramps to reach a 17,000-foot glacial platform at dawn's light. The remaining 2,000 feet to the top will put your technical skills to the test: belay across snow bridges, skirt crevasses, and then ascend the 40-degree slopes of Cotopaxi's upper glacier. At the summit, you are rewarded with spectacular views of nine major peaks and Cotopaxi's 1,000-foot-deep summit crater.
The third summit is Chimborazo, Ecuador's highest peak, a massive dormant volcano rising nearly 11,000 feet above Ecuador's central valley. Far more challenging than most volcanic summits, Chimborazo has complex faces and glaciers that require careful application of alpine skills. Consider attacking this massive mountain from the West Face, a moderately steep and varied approach with 25- to 40-degree slopes and some glacier ice.
Practically Speaking: 
This is the perfect trip for someone who wants to learn serious mountaineering skills and put them to use on mountains that are worth writing home about. For novice mountaineers who want to climb some big, impressive mountains in a 2-week vacation, Ecuador is the place. Fifteen-day climbing programs are offered November through February every year, utilizing two different formats, depending on your own personal skill level.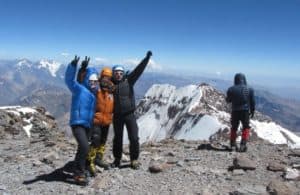 Argentina: Ascent of Aconcagua
Located in the Argentine Andes, 23,085-foot Aconcagua is the highest mountain in the Western Hemisphere, a peak so tall that it can be seen from the Chilean coast on a clear day. As one of the classic seven summits (the tallest peaks on each continent), it is one of the most sought-after goals in the world of mountaineering.
Numerous guide services from around the world run climbing expeditions to Aconcagua every year. Most take the Normal Route, a ridge trail that can be negotiated by most reasonably fit persons, after acclimatization. Unfortunately, the lower sections of the Normal Route are often littered with debris from the many expeditions that have passed along the way. I recommend that you take an alternate path, such as the Polish Route, up Aconcagua's lower flanks.
Unless you have strong technical and glacier climbing skills, however, don't plan on finishing the climb via the Polish Route—it is just too tough. The best plan for most climbers is to traverse back to the Normal Route to finish the last 4,000 feet to Aconcagua's summit. Although this route does not present much of a technical challenge, the extreme altitude, lack of oxygen, and the danger of sudden, violent storms (the mountain creates its own climate) make experienced mountaineering judgment and leadership essential.
Practically Speaking: 
There are a variety of tour operator expedition options, each designed around different levels of mountaineering experience. After preparatory climbs of lesser peaks in the area, novice and intermediate climbers will attempt the summit via the Normal Route after taking the Polish Route to lower elevations. Those with previous alpine climbing experience, and the ability to follow a mid-fifth class route with heavy packs, will attempt a Polish Route ascent to the top.
Experienced climbers with some technical experience may prefer a more challenging route. From Puenta del Inca, the climbers travel with mules carrying most of their provisions for two days along the Vacas River to their first camp at 13,800-foot Plaza Argentina. The summit will be attempted along the Normal Route, after a gradual trek along the West Face the climbers come to Canaleta, a 1,000-foot couloir which leads to the summit ridge. Canaleta is steep and difficult, but once the top is reached it's a straightforward traverse to the summit.
If you've never tackled a big peak before, a 20-day Normal Route program that avoids the tough technical sections may be the best option. The hike in could be more scenic, but pack animals carry the heavy gear to the base camp. Ascend at your own speed, accompanied by guides who all the literal ropes of the climb.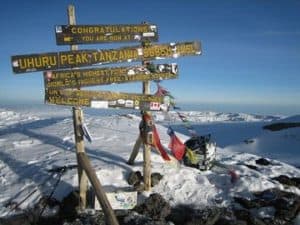 Climbing the Peaks of Kilimanjaro
The resounding images of the African plains most often include striding elephants, graceful giraffes, acacia trees, and the majestic peak of Mt. Kilimanjaro in the background. Rising dramatically out of the savannah to 19,340 feet, Kilimanjaro ("shining mountain") is the highest point in Africa.
First climbed only a little more than a hundred years ago, it's now one of Africa's most popular destinations for adventure travelers. Kilimanjaro offers some of the best mountain trekking in the world, with challenging trails, great summit views, and enough altitude to make things interesting.
Hikers that venture through the range of topography—forest, alpine, semi-desert, then snow-capped peaks (even though you're only three degrees from the equator)—are rewarded with magnificent views both on the way and at the peak. (You won't see big game, but monkeys and the rare Abbot's duiker may peer through the forest.) And there are numerous choices for both technical climbers and those with no mountaineering skills.
The non-technical trail to the top is a stern test but doable for a fit, active person. Try to use one of the longer back routes instead of the standard five-day Marangu route; you'll see far fewer people and have more time to acclimatize to the altitude. (A number of people die on Kili every year due to altitude problems.) Many think the Machame is the most beautiful; the Shira Plateau, though seldom used and sometimes impassable, offers great scenery and wildlife viewing.
Or reserve your wildlife viewing for that more restful part of your stay in Tanzania, coupling this somewhat arduous trip with a more traditional safari.
Practically Speaking: 
None of the choices on Kilimanjaro are cheap due to the high park and hut fees. The cheapest option is to simply show up and hire a guide and porters on the spot, in the town of Marangu. (Guides are required, porters a virtual necessity unless you don't mind carrying a 50-pound pack up to 19,000 feet.) Most local guides will want to zip you up the five-day Marangu route, the normal tourist route that is thronged with trekkers and whose huts resemble motel villages. This basic tourist climb can cost as little as $1,000, which includes the park and hut fees, but no hotel before and after.
Longer, less crowded, and more interesting routes, such as the Machame and Shira Plateau, cost more due to the longer time spent in the park (fees are on a per-day basis) and the more complex logistics. A seven-day Machame climb, booked in Marangu, at the base of the mountain, typically costs $1,300, again with no hotels. Kilimanjaro climb packages booked in Arusha typically include transportation to and from the mountain and hotel stays before and after the climb.
Figure $1,200 for the Marangu route, $1,500 for the Machame. (Prices quoted here assume groups of at least three people. Singles and couples will cost more.) American agents can book these Arusha-based trips almost as cheaply.
A Kili climb package offered by an American outfitter is typically much more expensive, due mostly to the fact that it usually includes several days of game-viewing in nearby parks before or after the climb. There's also the added cost of transportation from the airport, first-class hotels and meals before and after the climb, a Western trip leader, and various logistical backup and safety measures. (And, of course, the overhead of the fancy home office and slick brochure.)
Figure $3,000-$3,500 for the Machame route. (Most American operators don't bother with the Marangu Route anymore.) The best time to go is from January through March, August, and October.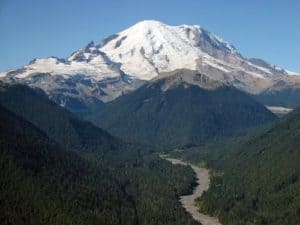 Washington: Climbing Mt. Rainier
Although not quite the highest peak in the lower 48 (that honor goes to California's Mt. Whitney), Rainier is the cradle of American mountaineering. Because of its heavily glaciated summit and unpredictable weather, the 14,410-foot dormant volcano has served as the training ground for most of America's top mountaineers, including Jim Whittaker, the first American to climb Everest. (Jim's brother, Lou, founded Rainier Mountaineering Inc., the premiere guide service on the mountain.)
Unlike Mt. Whitney, an easy walk-up along a well-trodden trail, Rainier is a stern challenge that requires crampons, ice axe, and ropes. The standard three-day RMI program, via the Muir Glacier route, includes a one-day training session on the lower slopes, where climbers learn basic mountaineering techniques such as self-arrest and being part of a rope team. On the second day, climbers ascend to Muir hut at 10,000 feet.
On summit day, you'll wake up at midnight and be on the trail at 1 a.m. (Because clouds typically build up and snow softens as the day goes on, the goal is to hit the summit by 9 a.m. and be back down to Muir hut by noon.)
Practically Speaking:
RMI guides, although among the best in the business, can be intimidating. Don't expect to be coddled. Before the climb even starts, your pack will be carefully inspected to make sure you have every single item on the required equipment list. (Only two fleece or wool tops instead of the required three? Sorry, pal. I don't care if you climbed Everest with two fleece tops. Buy another one right now or go home.) From the first moment, the guides set a blistering pace to weed out the unfit, and to cow the faint of heart into giving up early. (Some climbers quit, exhausted, 20 minutes after leaving the base lodge, before they even get up to the snow level to begin the training day.)
All the way up, you'll be told how much tougher it gets up ahead, how bad weather is going to hammer you, how any problem you have near the top will endanger the entire team. Moral of the story: Have all the stuff on the list, make sure you're physically fit, and don't be intimidated.
RMI (253-627-6242) is the only company permitted to guide the standard Muir route, but several other companies have begun guiding Rainier climbs on the Emmons Glacier, on the east side of the mountain. RMI's three-day program is about $475; the other companies a bit more expensive. Mountaineering boots, crampons, and ice axes can all be rented on site. Climbs depart daily from May through September.
Author Bio:
My name is Nick Howdy. I'm a traveler and survivalist. I have a website – BestOutdoorItems where I share my opinion on different products for outdoor activities.
YouTube Alpine Documentary