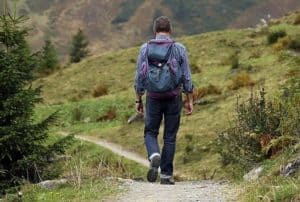 This is a really personal blog post from my perspective, but it's one I've been eager to write. And I guess it's also timely considering when I started writing it. I hope you like this post and I hope it helps you find the adventures of your dream – whether the Pacific Crest Trail or elsewhere.
Considering this month we're celebrating the National Park Service's 100 year anniversary, it's time to take a look at some of the truly amazing parks that are maintained by both the states and the federal government. When you look at the many different types of environment that can be found throughout the country it really hits home just how many different incredible places there are to visit.
One of the truly amazing things about the outdoors is how different the experience from one environment to another can be, or even how the same environment can give you two completely different experiences.
Compare winter camping to summer, beaches to woods, walks in the park to hiking isolated trails in National Parks, and you start to see the big picture of what I'm talking about.
There are so many amazing national parks, major trails, and different places out in nature throughout the United States that are worth traveling to and seeing. This brings up my outdoor dream: to someday (hopefully within the next few years) hike the entire Pacific Crest Trail (PCT).
I've always loved hiking and traveling the back country, but have rarely gone on actual hikes more than a day or two (unless you count hiking three or four days to a cabin in the Alaska wilderness). But during a really rough time in my life this video came along:

Aside from the sheer excitement that came from seeing picture after picture of some of the most beautiful scenery I'd ever laid eyes on, the thought of having a goal that actually excited me, of seeing an incredible adventure that was possible because so many other people did it.
This was a video (and the music its set to is pretty damned great in my opinion, as well) that cut right through the hard times, the hard feelings, the depression, and really got me excited, hopeful, and happy.
Almost certainly 2-3 years off from being able to give it my best shot, but it's there, and that's something.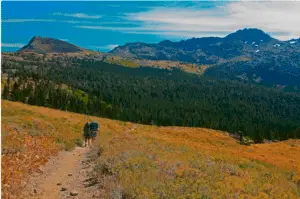 What Is The PCT?
The Pacific Crest Trail has one end at the U.S./Mexico border with the other section ending at the U.S./Canada border (although you can continue on to Manning Park in Canada as that leads to the easiest/most convenient pick up point at the end). This is one of the longest maintained hiking trails in the world and it goes through a wide array of state and national parks.
There are many people who choose to hike the trail in sections over the years, while the PCT has really picked up attention as being an amazing goal for thru hiking – where the entire hike is undertaken in one season, usually from late April to early or mid September and usually going from south to north, although there are some who choose to go against the current in the other direction.
The pure isolation, the sheer number of places that are literally in the middle of nowhere, surrounded by nothing but nature, you have to love nature to really be able to enjoy an adventurous journey like this.
And I love nature.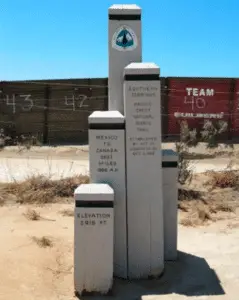 While this could seem like a "no duh" statement, this goes beyond just any old walking trail that goes through a city park. Some of my favorite memories of Alaska were getting off the train and hiking miles into the wilderness towards some cabins, knowing it would be 2 days before I could get out.
Or having to take a water taxi to a national park where there was no sign of human habitation and the boat only came back to the same shore once a day at 6 pm – if you were even a few minutes later the tides weren't workable and you were there another 24 hours.
These are my types of places.
Some people see that as scary, but those are the types of hikes and adventures I love. How I got through my 20's without knowing about the PCT (especially considering how much money I had saved in 2008 when the economy crashed – that would have been the time to take a year off the following year) is what I consider one of the tragedies of my life.
So an entire trail loaded with State and Federal parks, really roughing it hiking, and scene after scene of land you could call "God's country?" That doesn't sound scary or intimidating to me. In fact my first thought is: you bet I'm in!
The Pacific Crest Trail:
Covers over 2,500 miles
Passes near over 1,000 lakes, rivers, creeks, and other bodies of water
Goes through 4 national monuments
Goes through 6 national parks
Goes through 5 state parks
Hikers cross through 57 major mountain passes (not including popular and common side hikes)
Goes through 25 "National forest areas (units)"
Passes through 48 federally recognized & protected wilderness areas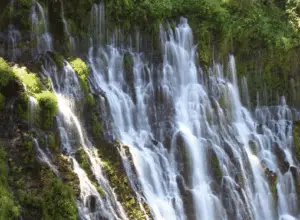 In other words if you love the beauty of truly untamed nature and the challenge of a long hike through endless country, then the PCT is going to speak to you as well.
The Pacific Crest Trail Association (PCTA) offers a list of maps that show the trail in a variety of ways from the general bird's eye view on a Road Map type of layout (I know, I know, it really is Google maps now but c'mon – long trails like this you will come to appreciate the old fashioned local topographical maps on paper).
Plus taking a smartphone on a hike like this feels like tossing mini kegs into an AA meeting. Some things are just wrong man. Just wrong.
Even the quickest of glances shows the impressiveness of this trail and the many different environments that it cuts through.
Why The PCT?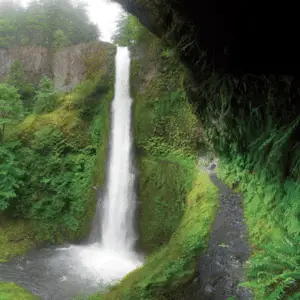 Why not? I guess this is an each their own thing. The Continental Divide Trail looks absolutely incredible (and back breaking) going through the Rocky Mountains, and the Appalachian Trail allows for a lot more company, a longer hiking season in many ways, and many more opportunities to step off trail for a while, but for me the PCT has that perfect balance.
A huge challenge that causes you to truly reflect, challenge, and change? Check.
The ability to socialize with like minded people, meet awesome people along the way, and still have many long moments of solitary time in nature? Check.
The type of challenge that is an instant conversation starter or accomplishment you can always be proud of? Check.
A truly worthy bucket list goal? Check.
For me, the PCT just leaped out in a way that no other trail has to this point, and that's the one thing about your dreams: they're most exciting when they're truly yours. So no disrespect to the CDT or AT, and I'd like to see plenty of both, but the PCT is the one I truly want to tackle.
Thru Hikes Versus Section Hikes
I could see the appeal of section hikes, and if I was living out in that part of the country or working a steady job that did not give me a lot of independence (or at least isn't going to provide it as an end goal), I would almost certainly take my paid vacation days to hike it section by section, but the allure of being among the elite who hike the entire trail in a season and successfully become a "thru hiker" is hard to resist.
Several thousand each year set out to join those ranks, and generally only a couple hundred make the entire hike in one season. Soon I hope to be among them 🙂
Learning & Training
Right now this dream is definitely at least a couple years away from me as there's so much that needs to be taken care of: life, family, business, this website – saving up enough to take off half a year to hike the PCT, you know, the basics. For me the next couple years need to be spent on losing some additional weight, getting back into full "20 miles a day ain't nothing" shape, and learning about the specific equipment I'll need for a very long hike.
Hiking one week from campsite to campsite is a lot different than needing to have ultralight hiking poles, portable wood burning stoves, or other gear that makes such a long adventure of a hike possible – not to mention a lot more comfortable. I'll be learning about exciting new gear, see if things like the Solo Stove Wood Burning Stove are a viable piece of equipment or not, and get ready for my future adventures!
Check Out Even More On The Pacific Crest Trail
The main website of the Pacific Crest Trail Association has an incredible photo gallery that you should absolutely check out – whether or not you ever plan on a full through hike. In addition to this, a good interactive road map view of the trail can be found HERE.
Who knows? Maybe I'll get to see you in a year or two!
More Great PCT Resources
PCTA.org Photo Gallery: Great page of a great organization, this has hundreds of photos of the trail organized in albums by state (in case you somehow missed it just a few paragraphs ago).
Pacific Crest Trail (via Wikipedia: The Wikipedia page on this obviously extremely popular trail.
Good PCT Documentary: This is a very solid YouTube documentary about one man's experience attempting to become a thru hiker on the PCT and his adventures along the way.
Tequila Jack's PCT Basic Information Guide: Great 18 minute video on YouTube by "Tequila Jack," a thru hiker who talks about his experiences with a heavy focus on what you should pack and supply while somehow keeping the entire video entertaining and fascinating.
Official Government Website on the PCT: This is just what is says: the official government website celebrating this amazing trail but also offering important information on necessary papers, permits, and other considerations to make so you can hike safely.