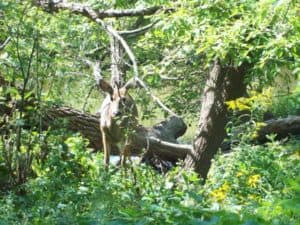 Sometimes we like to change things up a bit and put out a post of a park we really enjoyed, vacation photos of a place we loved, or even let a guest poster take the wheel for a bit (check out our So You Want To Contribute? page if this is the case and read the whole thing to decide whether it is really your thing or not).
In other words, while aiming to become the biggest and most useful source online for reviewing gear, expanding your horizons to outdoor adventures, and writing about the many things that we love best we know sometimes it's nice just to step back and not worry about gear, not worry about reviews, and just focus in on some beautiful photography and the reasons why we love the great outdoors.
So I (Shane, aka Big Alaska) have traveled endlessly – but even so Iowa seems to be the place I keep coming back to for a while before starting off again. My brother has done a much better job finding his place here and settling down roots – and hopefully a lot of these pictures will help show you why.
As the two famous lines from Field of Dreams goes:
"Hey, is this heaven?"
"No, it's Iowa."
Enjoy some of these beautiful pictures that show just a few of the basic reasons we love our home state!
A smattering of pictures about Iowa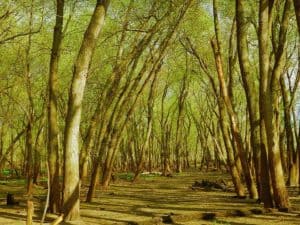 This is one of my favorite random photos that a friend of mine shot earlier this year. Down by I'm assuming the Iowa river around the Belle Plaine area.
Spring time brings about a special beauty down by the many creeks and rivers that snake out of the Mississippi River.
This picture is very early spring, just when the world is starting to get green again.
Everyone thinks of the leaves, but people forget about the moss, the grass, the plants peeking off the forest floor.
Just a beautiful picture, and a great look at the common spring beauty of Iowa.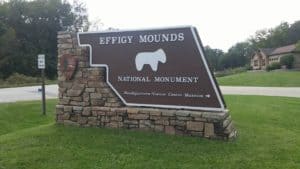 Gotta Love The Effigy Mounds
Fun fact my brother and I once overheard the ranger at this park telling people: By percentage Iowa has the least original "unspoiled & undeveloped" land of any state, meaning land that looks like it did during settler times. Crazy, huh?
The Effigy Mounds are the only National Monument or National Park in the state of Iowa. Although most of the northeast part of the state is beautiful with rolling hills meeting steep bluffs where heavily forested land meets the Mighty Mississippi River and all its tributaries, it's hard to beat the trails and living history that are open at The Effigy Mounds.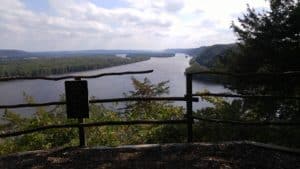 For the longest time there was one main trail. There's more than one open now, excepting for when weather causes a part of the other trails to be shut down, and technically it's open for hiking all throughout the year.
When the leaves turn in the fall the hikes through the bluffs become absolutely stunning – and it's a beautiful area throughout the rest of the year, as well, and that's even putting in the fact that my brother and I up to this point have only hiked the main trail multiple times – we're still waiting to hit the new(er) ones and see what other amazing sites these well maintained hiking trails might lead us to.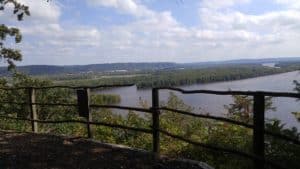 The trails are open from dawn to dusk, and one of my goals this upcoming year is to hike all of the Effigy Mounds trails each season. As of now that looks like 3 main trails and some side views, 4 times. If you're here for the first time, go with the trail coming out of the visitor lodge and make your way to Hanging Rock.
You definitely will not regret it!
Northeast Iowa is gorgeous, and there are plenty of fun river towns. If you find the town of less than 100 residents where you can dock your boat before meandering over to the bar, bonus points to your exploration of our state (and no, I'm not kidding)!
We have great sunsets, too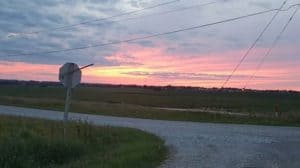 Sometimes the beauty of a state is a little bit more subtle. I had a creative writing professor from the Midwest (not Iowa) who made the comment that in my writing the state of Iowa was, in fact, an important character and I had to work to bring out that stunning but subtle beauty of the place and life in the culture for my story to really work.
I always remembered that comment about "subtle beauty." Something clicked instantly with that description of the state I most recently came from, and also ran so far away from to see more of the world.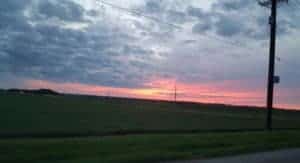 Being someone who went to college at 17, traveled every change I could get, went Free Bird in College, lived in Alaska, and went "Kerouac" for a while in the East Coast, it was easy for me to overlook what the state I spent high school and college in offered, but there it was. Subtle but stunning beauty. It really does describe Iowa well.
The sunsets might not be off a tropical island or shining past a distant mountain, but at the same time, the clouds take on some really nice color in this part of the Midwest.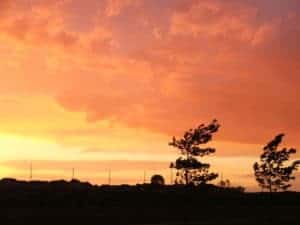 Of course depending on the clouds, the time of day, and the angle you have, not every beautiful sunset in the state is necessarily subtle. This picture outside the city of Ames (props to the I-State Cyclones!)
One of the nice things about having so many different types of clouds is that you never know the exact color or look of the sunset you are going to get.
This picture is an outstanding example, and one that can be found on freeimages.com thanks to a stock photographer with a good eye for that very last shot of the evening.
The all-important "jealousy picture"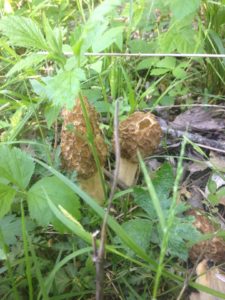 Finishing up the first batch here, we're going to have to go with something special, so I call this the "jealousy" picture. Because if you've ever known the joy of taking freshly harvested morel mushrooms before frying them with some basic breading, black pepper, and butter, then you know how beautiful this picture is.
Morel mushrooms. They are amazing, and all it takes is a simple batter, some black pepper, and a little bit of butter to really get the most of them right out of the field.
Yes, Iowa is absolutely full of morel mushrooms during the best part of the year. Yet another benefit of living in a state that knows its food – both on farm and from the wilderness.
There's a lot of subtle yet incredible beauty when looking at our home state – and I really wish I had some pictures of the bluffs in the northeast around Harper's Ferry, Lansing, and other towns up on the River during leaf change in the fall. It might not quite be Vermont, but it's incredible in a way you still won't forget!
If you want to see more about Iowa, check out this great Iowa picture book, otherwise we'll see you soon!
And on a personal note: thoughts, love, and prayers to everyone in Waterloo, Cedar Rapids, and other cities facing massive flooding a mere 8 years after the worst floods in state history. Hoping the sandbags and emergency walls hold, hope everyone down by the water is safe. Friends and neighbors, keep on working, keep on fighting, and we'll be there to help with what hopefully becomes a minor clean up and not a repeat of 2008.