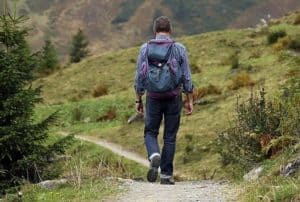 So how much does it cost to hike the Pacific Crest Trail (PCT) if you are going to attempt to thru hike? Right off the bat this is a question that is of great interest to me because thru hiking the PCT is a huge bucket list goal of mine, and I am hoping (and working fervently) on setting myself up to hopefully make an attempt in 2019 (even if I know 2020 is a more realistic goal).
However if you're going to gear up and supply up for a hike that lasts April through October – you'd better have a top notch budget in place to see you through!
Now I need to get this out of the way and make it clear, though the first paragraph probably already did that, I haven't personally hiked the PCT (Yet) and so this informational post is based around the information given by others who have – and there are going to be a lot of source links to back up the various opinions and experiences of various hikers who have tackled the PCT and openly shared with others about this all important detail that can sink your adventure before it even gets started.
So read on to learn about some of the best sources I've come across dealing with the PCT and especially in regards to how much a PCT thru hike costs.
Quick estimates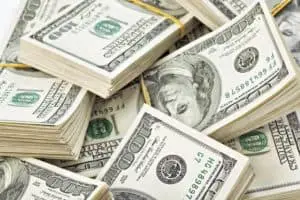 This is a topic that is tackled on the excellent PCT Association website, where they give quite a wide range – in part because to answer the question you have to take a large number of different factors into consideration. Their general price range states that the cost can be anywhere from $4,000 on the rare low side to over $8,000 on the high end.
Are you going to take a lot of zero days and enjoy hotel amenities during those times? That's definitely going to add to the costs. On the other hand if you are an experienced backpacker and know you can bite off huge chunks of miles while roughing it, that high number might cut down quite a bit.
Then there's also the question of gear. How much do you already have, will it hold up, what needs to be replaced on the way?
These are all important factors when trying to figure out how much your PCT adventure will take.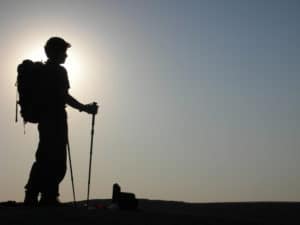 This thru hiker gave a Quora answer saying the average cost is $4,000 to $6,000 for most hikers. The same answer gives $1.50 per mile not including gear as a good cost estimate for the 2,663 mile trail (and that's if you don't do any side hikes like Mount Whitney). Zero day, replacement gear, and in-town experiences are major wild card factors.
That $4,000 to $6,000 range is the same amount given by this really in-depth post from Halfway Anywhere (outstanding outdoor hiking/backpacking blog) but it also comes with a more detailed breakdown of the main expenses and how those costs piled up.
Dark Room & Dearly splits the difference with putting the average cost right at $5,000 for a full thru hike.
Whatever details or factors apply most to you and any attempt you make (lots of days in hotels versus none, how much high quality gear you already have, etc) will play a major part in where you fall among those common ranges.
Of course if you have no gear or experience at all the costs can definitely jump, as this AMAZING article by Backpackers.com shows when they interviewed Jill and RT about their thru hiking experience.
What to think about
Expenses can generally be broken down into three categories:
Gear & gear replacement
Food
Town expenses (laundry, hotel, restaurant, postage for bounce boxes, etc.)
Almost everyone I've spoken to who has hiked the PCT, or the great online blog posts and articles I've seen, all agree that generally going with high quality gear is definitely the way to go. Accept that you are going to replace socks, shoes, and probably feel like switching out clothes at some point even in the middle of hiker life. But things like packs, hiking poles, that sort of gear – it should not be letting you down.
As we look at common food and town expenses, it's important to note:
Don't fall for the trap of thinking that you can plan out every detail, do this on a thin budget, or cut corners. Aside from the fact that such a strict regiment could prevent you from really enjoying the magic that comes from the thru hiking experience, you also have no way of accounting for injuries, emotional and physical exhaustion, weather (snow melts and thunderstorms can really throw a wrench in the plans), and more.
There are certain areas you don't plan on skimping on. Food is a huge one. Your body needs its fuel – make sure you're never short on having enough savings or cash on hand so you can keep making your way through the most challenging of terrain whether desert, mountain, forest, or some combination.
Many hikers stated the #1 reason many hikers had to drop out was running out of funds when they thought they could "speed through" or corner cut and simply ran out of their budget.
Remember to plan for life back home, too
Don't forget about at home expenses. This is the part that really trips me up when trying to get the budgeting in place for 2019 as opposed to 2020.
Do you have rent you need to keep paying?
Do you need to pick up a storage unit and set up automatic payments?
Do you have student loan payments that automatically get paid out of your accounts?
What about insurance?
What about income?
Do you have savings for when you get off trail and need to get back into "normal life?"
You also want to consider that you still need to have a place to live, money to pay bills, and the ability to do whatever it is you do once you're adjusting back to normal life once again. In other words, there's a lot more to budgeting for a long adventure hike like this one, especially when you look at the big picture.
Plan long, fire up frequently
At least for me preparing means finding that balance of planning for the long term and also firing myself up frequently. The long-term planning is an absolute necessity but sometimes you need that bit of a kick. With that in mind, here are some of my favorite boosters.
Some of my favorites:
Here's to working towards a 2020 thru hike (I hope)
There are more people than ever successfully completing a thru hike of the PCT than ever, but it is still one hell of an accomplishment. I'm hoping to add my name to that list of successful hikers before too long, but for now it's working to save up, building up that safety net, building up the physical endurance, and going on from there.
Hope you found this article useful – the average price range for a PCT thru hike is pretty clear and it's a goal that is definitely worth working for!
Feel free to visit betteradultingskills.com for improving yourself to get to the point where you can fight for your dreams or zombiesonstrike.com to join other like-minded individuals waking up to life's possibilities.