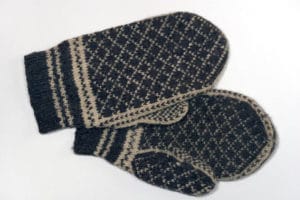 My first experience with products like these came when I was only 10 years old, and we were on a family trip in the Rocky Mountains to visit my grandparents on my Dad's side of the family. We were learning to ski right there in the Rocky Mountains, and part of making sure we stayed warm involved these little packets that would go in the boot and keep the feet comfortably warm all day long. To us (keep in mind we were young) these were amazing, and that was one of those weird memories that became an odd detail, and our introduction to the predecessors that would then become HotHands.
What has surprised me a bit as an adult is how strong this company's hold on the warmer market seems to be, and how much they really dominate as being the top option out there whether you're looking at ways to warm your fingers, toes, or feet. Then again, this is a fantastic brand name and they work extremely well – so how exactly do you compete with that, especially without worry of trademark infringement?
No matter what type of winter outing you have planned, these are a really great way to make sure you get that little bit of extra warmth so your fingers, toes, feet, hands, and anywhere else are warm and toasty throughout a day full of fun winter activities in the snow.
HotHands Hand Warmer Value Pack (10 or 20)
Available in either packs of 10 or packs of 20, the hand warmer value pack from HotHands is one of their most popular offerings, and it's not hard to see why! Easy to fit into mittens and most basic winter gloves, these are safe, odorless, and after activated provide hours of reliable natural warmth.
Made in America, these favorite hand warmers are perfect for a day on the slopes or cross country skiing when you're going to be spending a lot of time outdoors and want to make sure your hands are warm and fully functional underneath the gloves. Great for hunters for the same reason.
These are easy to activate, as all you have to do is remove them from the outer package, then shake vigorously. Within 15 to 30 minutes the warmer heats up. During a break or at lunch if it feels like the HotHands hand warmers are fading  bit, shake them up, then use again.
At the end of the day throw away the used one, and grab the next in the pack before heading out for your next outdoor winter adventure.
Finally, these are TSA approved, meaning you don't have to worry about transporting them through airport security as you travel. There's a reason this value pack of hand warmers has many hundreds of perfect ratings from outdoor enthusiasts who have used them in the field and are in the know.

HotHands Body & Hand Super Warmers (40 Pack)
This 40 pack of hand and body super warmers comes in a box of 40, each one individually wrapped for convenient transportation, use, or this is even a way to take a wholesale HotHands purchase and sell the pads out individually.
These are safe to use, provide a surprising large amount of heat to keep you warm during even the coldest of days outdoors.
The 40 pack of individual warmers offers plenty of opportunities to make sure everyone stays warm. This is a fantastic deal that provides plenty of hand warmers for you and the entire family for a multi-day slate of activities.
Bringing the full level of quality you would expect from the HotHands name, these are fast to activate, last throughout a day, and are odorless and disposable. The ingredients used don't harm the environment which means they can be thrown out with normal garbage after their one day of use.
These can last up to a full 18 hours – making them an incredibly effective way of keeping yourself warm during all your outdoor adventures.
Fantastic product at an outstanding value.

HotHands Hand Warmers 40 Pair Value Pack
This 40 pack is all about the warm fingers and hands, so for those of you who love your winter gear set up but still get cold fingers once you've been out and about for an hour or two, this is the long-term solution to keep your hands reactive, keep you happy, and enjoying the best outdoor adventures that your area has to offer!
This 40 pair back from HotHands shows once again why the are the top of the industry in what they do, providing safe and natural heat that can last for up to 10 hours. The 40 pairs means 80 individual hand warmers, and with an activation time of only 15-30 minutes, you can get them going on the way to wherever you're going and enjoy from there!
These warmers warm up to an average of 135 degrees which is plenty warm with no threat of burning, and keeps your hands toasty even when it is cold outside. Using natural ingredients like iron powder, salt, wood fiber, water, and activated charcoal, you can be warm without worrying about harsh chemicals and throw away after a day knowing they will biodegrade quickly.
Celebrating over 20 years of being one of the hottest names on the market, these will keep the hands warm and are always in high demand in the autumn and winter months. A great value buy, and one of the highest rated value packs that HotHands has to offer.

HotHands Insole Foot Warmers
Your hands aren't the only part of your body that want to stay warm and toasty during the winter. HotHands recognizes this, and have made foot warming insoles that slide right into your winter shoes or boots and offers the type of warmth that lets you stay active all throughout a cold winter day without having to worry about your feet staying warm.
These long lasting heating insoles are a great addition to any properly insulated pair of winter boots, or can even be slid into shoes during tailgating or viewing an athletic event in the extreme cold (Green Bay, Wisconsin, anyone?).
These are often considered a much more popular alternative to thinks like battery or electric powered foot warmers, which are bulky and often have a wide array of other issues that cut into comfort levels for sure. Meanwhile the HotHands are disposable, made from natural materials that will biodegrade, and they are inexpensive.
Those are a lot of positive benefits, and if you find yourself constantly wriggling cold toes or feeling your feet go numb in winter, then it's time to take this extra step to get comfortable feet and extend the hours of your winter wonderland bliss.

HotHands Toe Warmers Reviewed
This pictured package comes with 6 pairs, and these popular warmers can provide a remarkable 8 hours of heat that help make sure your toes stay really warm even if your circulation often isn't the best. Highly rated and very popular among users, these are a great way to keep yourself comfortable no matter what the outdoor conditions are that come along.
The average temperature of these particular toe warmers is 97 degrees Fahrenheit, but at the high end these can get as warm as 115 degrees Fahrenheit in some cases. This temperature can last for up to 8 hours, and if they start to fade, find an area with warm air, and re-shake the packs to keep that natural reaction going and jump start the heat again.
Backed up by the HotHands quality guarantees, these are designed specifically to keep the toes and end of the feet warm, aiming to help a part of the foot that often doesn't get enough attention. While this can be a fantastic thing, it is important to note that these can sometimes get scrunched up in your shoe or boot which is a bit uncomfortable.
Some people prefer the insoles for this reason, but both can be incredible for the right individual needs.

HotHands Insole Foot Warmers w/ Adhesive Value Pack (5-Pairs)
Sometimes you just don't need 40 pairs. If a special circumstance comes up like a one time experience learning to ski while visiting family across country, or heading to a college football game for a northern football team during a major cold snap, you will want your feet to be warm and toasty through the day. That being said, you don't need 38 extra pairs just sitting in a box taking up space until next year, especially if you live in a warm climate and this is a one or two time deal.
These in particular average 9 hours of heat and while they can get as hot as 109 degrees, the average temperature will be right around the 99 degree range – which feels plenty amazing when the outer temperature is plunging below freezing. If you've spent long periods of time cold and wriggling your toes to try to get the blood flowing then you know how inconvenient cold feet can be.
These are activated the same way as the other similar HotHands products put out by the company, with removal of the outer package and then shaking it up to get the natural process going and within 15-30 minutes you will be all set to get outside and enjoy the outdoor winter world in comfort!

HotHands Hand & Toe Warmers Value Pack
These value packs bring a solid amount of savings and coverage to any winter warrior needing that extra little boost to fully enjoy whatever the season has to offer. The hand warmer value pack comes with 10 pairs while the toe warmer value pack comes with 6 pairs.
The toe warmers come with the popular one sided adhesive to help them stick and stay into place to avoid the bunch up problem that many toe warmer designs have.
These are the easily air activated, incredibly warm, and made from natural ingredients which makes it environmentally friendly. These provide everyday warmth to outdoor enthusiasts and are made in the state of Georgia.
These are the same toe warmers and hand warmers from HotHands that you have grown to trust and love if you're a winter warrior, and they will continue to do so.
The hand warmers tend to last an hour or two longer than the toe warmers on average (a touch over 6 hours versus 8 hours) according to many reviewers who have found this to relatively consistently be the case.

Hand & Foot Warmers FAQ
Q: Can hand and foot warmers be dangerous?
A: Generally not, especially if they use the common natural ingredients that have become popular. The warnings are mostly for individuals who have really sensitive skin, and while these ingredients aren't outright toxic, ingesting non-food in large amounts is never a good idea. When used correctly there should be no issue.
Q: How do these heating pads work?
A: There's a natural chemical reaction that comes from the ingredients used that produces a lot of warmth, but won't continue to the point of producing flame. This makes it the perfect combination for these hand and foot warmers.
Q: Who first invented these hand warmers?
A: You have to give the Japanese credit for ingenuity on this one. Japanese inventor Niichi Matoba received a patent and had the first warmers out in production as early as 1923. These have been around for a while and the concept has been mastered with time!
Q: Do all hand and foot warmers use the same technique? 
A:The ones from HotHands do, but as for others on the market, no. Not everyone uses natural ingredients or the same chemical reaction. There are several different types of warmers out there.
Q: Does HotHands have their own FAQ page?
A: They sure do! Just in case you missed it further up the page (it is a bit hidden in there), here's the URL: https://hothands.com/faqs/
In Conclusion
There are several wannabes out there, but again and again it is the HotHands brand that comes back as the best on the market, and by making sure to keep focusing on quality in addition to offering a wide array of good deals on their products, it's hard to imagine that any competitor is going to manage to break that iron grip on what they do. There's no denying that cold fingers and toes can really cut into the fun of the day, but if you are fully prepared with what HotHands has to offer then that won't be a worry at all!
So get out there and enjoy the winter! And stay warm, my friends!
HotHands commercial (these work under gloves)