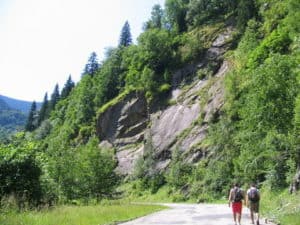 There are few better ways to get me excited about the great outdoors and the day (or days) ahead then to mention the words "hike" or "hiking" around me. Whether it's because this seems like the natural outdoor activity to combine with a life-long obsession with wanderlust, travel, and exploration, or because there was just something about the steady pace through new parts of nature, hiking is absolutely in my blood.
Admittedly for most of my life I never bothered to buy socks that were specifically focused on providing comfort, padding, and support for long hikes but depending on time of year and where I was hiking, I'd bring out the thick wool socks and double them up in winter in Alaska, or use a couple athletic socks in the spring or summer if I found myself climbing a whole lot of rocks.
The extra padding was worth the extra laundry, and it wasn't until I lived down in Austin for a year when a local first introduced me to athletic socks in general and hiking/trekking socks in particular.
While it's fair to wonder to the degree that they help, and they're certainly still not as important as a good pair of perfect fitting hiking boots, trekking poles, or ultralight backpacking gear for those dedicated thru hikers, keeping the feet comfortable matters a lot and having a great reliable pair of socks that give you that extra bit of comfort and padding while remaining breathable – that's not something to dismiss off hand!
I certainly love having a great pair of trekking socks on hand for trail hiking or even 8-10 mile long walks in town, and the following are our picks for the top rated choices currently available online!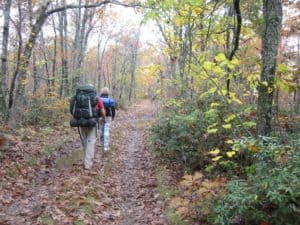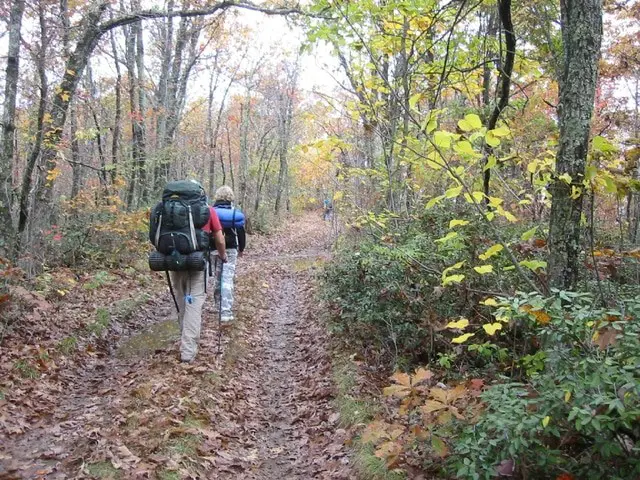 Scoring The Top Rated Hiking Socks
Obviously there are different types of athletic socks for different occasions and some people love the low cut socks while others want the sock to go up the leg a bit. I'm personally with the second group as opposed to the first, but to each their own. Ratings are based on a variety of different factors such as overall design, cushioning, quality of stitching, how they hold up short and long term, and more.
While we do our best to give the most accurate picture possible, remember that everyone's individual experience is going to be a little bit different with each product so always be prepared to check out one or two options to see what works best for you.
We've done our best to include the various brands of hiking socks that are consistently ranked as being among the absolute best options available. Take this information to help you figure out what the best options are then go on from there!
Darn Tough Vermont Merino Wool Cushion Hiking Socks
Doesn't the name just say it all here? Not only is Vermont a state that has plenty to say about good hiking and outdoor experiences, but these socks come from a company that has been creating high quality outdoor socks for over 40 years with the intention of making the absolute best socks available for outdoor enthusiasts and athletes of all types.
You can get the full company history here, but needless to say this is a company that takes pride in its reputation at being top of the line and they focus on using top notch materials, blends, and work to create socks that will hold up under the toughest of conditions. These men's socks are made in the United States and are 60% fine Merino wool, which is chosen because of its natural anti-bacterial and anti-microbial nature. Add in 37% nylon and 2% lycra spandex and that combination offers extremely comfortable cushioning for the feet while helping to minimize sweat and smell.
Add in these socks' almost legendary ability to hold up through frequent outdoor use day after day in even the most challenging of hikes and backpacking usage. The socks brag about a seamless knitting style that means a smooth fit without slipping, bunching, or friction that causes things like irritation and blisters. Add in hundreds of overwhelmingly positive reviews and the unconditional lifetime guarantee and you can see why they easily make the top of our list of the best men's hiking socks.

Darn Tough Hiker Men's Micro Crew Cushion Socks
Yes, these are two different types of hiking sock and they are both from the same roughly (but accurately) named Vermont company. Darn Tough made both the #1 and #2 spots on our list for good reason. These micro crew cushion socks for male hikers are extraordinarily well made and provides cushion, comfort, and support that helps those poor feet that are going to take a beating on those long, long hikes.
Available in five sizes from small to 2X large, these extremely exceptional wool socks come with an unconditional lifetime guarantee. Knit in an expert way to avoid seams for maximum comfort, these socks are designed to be cool in the summer, warm in the winter, and provide exceptional comfort throughout the entire year. The mostly wool and nylon blend help create a truly standout type of outdoor footwear for hikers.
These socks have over 1,000 top ratings online from actual hikers, backpackers, and trekkers who have tried these socks out in the real world and have been satisfied enough to actually take the time to leave reviews and let others know just why these top rated hiking socks belong on any top list.


Buttons & Pleats Premium Merino Wool Hiking Socks
Featuring manufacturing using the same high quality merino wool that many of the top hiking socks use, this three pair combination of Buttons & Pleats premium outdoor socks put up some pretty stiff competition compared to the Darn Tough company. Available only in a simple charcoal color, these socks are designed to be extremely comfortable for both men and women, and are warm enough to be excellent fall and winter socks while having enough breathability to make them a good choice for extended spring and summer hikes, as well.
A combination of excellent fit (no bunching that can cause discomfort or even blisters from extended rubbing), high quality material, and comfortable padding make for a premium trekking sock that will help preserve your feet especially if you are on a challenging through hike that sees you going day after day on a long trail.
These socks are durable, designed to go above the ankle to protect the back of your heel from rubbing into blisters, and there's a reason that no matter which online retailer you check out, they consistently are rated 5/5, 10/10, or 9/10 in rankings. This three pair costs $17 which means you get very high quality that often breaks down to a better deal on a sock by sock basis as some of the best ones on this list are over $20 for a single pair.
The total material make up of these Button & Pleats socks are: 65% Merino Wool, 26% Polyester, 8% Nylon, and finally 1% Spandex. It's a combination that has created one of the finest pairs of outdoor socks currently on the market!

People Socks Unisex Merino Wool Antimicrobial Crew Socks
People Socks seeks that solid balance between producing truly high quality socks while also providing a decent value. While not explicitly advertised as socks for hikers or backpackers, there's still an awful lot to like about these wool crew socks and what they have to offer buyers starting with the fact that you're not spending $25 for one single pair of socks (no matter how good they are, that does seem like a little much, doesn't it?)
These wool socks are a full 71% Merino wool and provide a heavy level of comfort, warmth, and padding to any and all wearers. I don't know about you, but speaking from my Alaska days and rolls upon rolls of thick wool socks I loved both the warmth and the comfort they gave me (I also lived 2 miles from campus so I had my share of daily hikes – literally the best way to my school involved 1.4 miles of hiking trails) while taking care of daily life and responsibilities, including a whole lot of walking & hiking.
These mid-weight to heavy socks are flexible and the large sized socks are generally approved for men who wear a shoe from size 9 through 12 while the small and medium socks are better for sizes 6 – 9 1/2. While not quite the same elite category as the top three on the list, there's no denying these are some truly magnificent socks and are a great option for the padding, warmth, and support you want when taking on challenging hikes of any kind.

Wigwam Men's Merino Wool Comfort Hiker Mid-weight Crew Length Socks
If you're not a fan of the aloe green color (I like the break up to the monotony but I'm also slightly color blind, so maybe not the best resource, when it comes to judging shades of any color) but the good news is that these popular and exceptionally well made socks from Wigwam come in a wide variety of different colors and color combinations, as well as the full range of sizes to fit individuals with virtually any size of feet.
These hiker socks have a reputation for providing a very high level of comfort and durability that will keep every part of your foot padded and as comfortable as possible even during the most challenging of hikes. The seamless toe closure and elasticized arch panel are two major features of Wigwam's designs and help create the level of comfort and padding that hikers and other outdoor enthusiasts expect from every single pair.
Made in the United States, these socks can be machine washed with warm water and dried in a dryer as long as the settings are kept on tumble or low to prevent shrinkage of the wool. They are an excellent sock and very affordable compared to the amounts many of the other really premium hiker socks on this list.

Merino Wool Men's Hiking Socks
Another great entry on this list of the absolute best outdoor socks available for all you adventurous hikers, trekkers, and campers, these socks often come in two pairs, one blue and one gray, and are primarily a merino wool and nylon split with just a little bit of spandex and polyester mixed in to created their signature comfortable high quality sock.
This two pack pushes itself as the top thickness choice for trekking or mountaineering, and that level of comfort from the right padded support to help minimize the swelling, bruising, and soreness your feet are otherwise going to feel after a really long or intense hike. While they might not take care of it completely (nothing can completely take the soreness and bruising out of 20+ hard miles of a truly good hike – and let's be honest: there's something great about that particular special type of pain you get after a truly long and amazing trek), your feet are going to be in much better shape after wearing some of these socks than not.
Fine gauge knitting is the key to these elastic and yet secure and comfortable socks. There's no blisters, no bunching of socks, and add in material that is designed for wicking moisture off of the feet and providing anti-bacterial benefits, these are outdoor socks that really do get the job done the right way and are a worthy addition to this list.

Danish Endurance Merino Wool Hiking Socks
These outstanding socks for outdoor trekkers are made courtesy of Danish Endurance, and bring a lot to the table that any normal hiker will love. In fact, the marketing behind these socks offers a wide array of very unique talking points. While also using the popular Merino Wool that is loved for its sweat wicking and anti-microbial properties, they use less of it in this blend that is 1/3 merino wool, 1/3 acrylic, and 1/3 polyamide. These are made in the EU and point out that because of where they are manufactured, you can be socially conscious knowing that they are 100% free of sweatshop based labor.
These often come in a pack holding a single pair or a three pack, and both are popular with a variety of outdoor fans. These Danish Endurance socks keep your feet warm in the winter while also having material that allows your feet to adjust and stay cool (and not overheating) in the summer. Dry feet are happy feet during long hikes and the padding helps absorb any shocks from heavy duty walking.
When you don't have to worry about chafing, blisters, or pain, it is a whole heck of a lot easier to enjoy the scenery around you. Three different sizes means most people will have no trouble finding a good pair that fits them and are perfect for men or women.

YuEdge Women's Anti-Skid Outdoor Socks
These are definitely a very different looking type of sock compared to the others on the list, and with good reason. These women's outdoor socks are both anti-skid as well as anti-sweat and are solidly cushioned socks that have a very distinctive set of bright color patterns that definitely set them apart from the common grays and basic solid green, blue, or reds that are the standard offerings in the industry.
These thick seamless socks offer excellent padding, comfort, and are created through hand stitching for excellent quality. These are designed to be comfortable to wear while also offering excellent comfort to the heel and the cushioned support you want. Add in a quality mesh design that breathes while drying sweat out quickly, and some ultra bright and decorative colors that really fit that quirky attitude perfectly and it is easy to see why these are popular. They're not only good for hiking but also can be great for snowboarding, winter sports, camping, and other similar outdoor sports and activities.
These often come in packs of five pairs, also making them far more economical to buy in bulk than many other options on this list of the top trekking and hiking socks that are currently available.

Innotree Full Thickness Micro Crew Hiking Socks
Relying on a heavy cotton-nylon blend with 5% of flexible Lycra spandex thrown in to create the perfect material mix, these socks offer another excellent option with hundreds of 4 and 5 star online reviews from happy buyers who have tested them first hand on local trails, woods, or other favorite hiking spots.
Constructed with fine gauge knitting, these socks are incredibly comfortable and designed to dry fast when wet whether your feet are sweating from a heavy hot weather hike or workout, or putting them out to dry after the surprise fording of a creek, when you need the socks to dry fast you'll be happy to have a pair like this one to rely on.
Add in additional thickness and cushion on the bottom of the foot to boost support and lessen the impact of repeated footsteps over long walks or hikes, these socks get really high marks for offering all the positive benefits you want from excellent outdoor footwear while coming in convenient 3-packs to make sure you can switch pairs in and out while drying one out on the trail. These are excellent socks and you won't be disappointed with their performance out in the wild!

LAX Dri-Fit Athletic Sports Socks
Scoring incredibly highly with actual buyers, the only reason the best rated hiking socks by LAX are at the bottom of this list is because they are relatively new on the scene and still up and coming.
These extremely good looking socks feature a sleek design and are more often marketed as sports socks, but that includes running, hiking, and backpacking and there are at least a few people we know who swear up and down by these socks.
The aesthetic look of these absolutely pop and it is easy to imagine some gym rats using them to stay in style even as they are working out. These LAX elite sports socks are carefully designed so athletes will absolutely love them, and they come in sizes for men, women, teenagers, or older children. In other words, there are great socks for nearly everyone no matter what your favorite sports or outdoor activities are. A reinforced top band, extra arch support ankle support, and a special knitting design leads to these absolutely outstanding socks.
These socks come with a money back guarantee and have done extremely well as athletic socks, lacrosse socks, or even hiking and trekking socks. If you enjoy a really wide array of different sports or outdoor activities then these might be the right socks for you.

Brief Guide To Hiking Shoes vs Hiking Boots
The best footwear for hiking depends on the terrain that you will be covering and your personal preference once you have worn both types. Having good footwear on your feet, whether it's trail runners or high ankle boots, can make all the difference when covering long distances over wild terrain, especially when carrying weight on your back.
There's really no substitute to putting in time trying on different hiking shoes to ensure a great fit which will prevent blisters and make your hike more enjoyable.
When considering whether to buy hiking shoes vs hiking boots, the first misconception to get out of the way is that hiking boots will support your ankles. Most hiking boots are designed to be flexible around the ankle to allow you to move normally and comfortably without restrictions and therefore cannot provide any structural support.
The only reason for wearing hiking boots that cover your ankles should be to protect your ankles from scrapes and critters like ticks and snakes. If your hiking includes stomping through the mud in the rain, hiking boots are more water resistant than shoes and will help keep your feet drier. On the other hand, hiking shoes will dry out faster when the weather clears.
Why go with trail running shoes?
For most day hikers and light packers trail running shoes are the better option if the trail is decent with few obstacles. The more weight you carry and the more distance you cover the more structure you will need, however, bear in mind that even six ounces of extra weight on your feet will add up to a big difference at the end of the day.
When carrying more than 40 – 50 pounds of weight you don't want heavy boots that will slow you down. You will notice that more advanced hikers go ultralight on everything, including their footwear and very few wear boots.
In the end, when it comes to hiking shoes vs hiking boots, it really depends on your own personal preference. If you are new to hiking don't get oversold on huge boots when all you need is a good pair of shoes for the type of hiking you will be doing. If, however, the terrain you will be traversing for days on end is wild and rough, by all means, go for the tough protection that boots offer.
In Conclusion
There are many types of specialized outdoor clothing, and I'll even go so far as to point out that environment has a lot to do with that. While many of the socks on this list are great for a single day hike or great for hitting the Rockies or the Appalachians, you're not going to want them on in July in the middle of the desert.
Still, a good pair of hiking socks can bring a heavy level of comfort and functionality to help you pad your feet and keep them comfortable and in good shape even after the longest of treks or outdoor hiking adventures. So get those hiking socks and shoes on, put on a good hiking hat if it is sunny, and get back to hitting the trail!
Great hiking sock video review