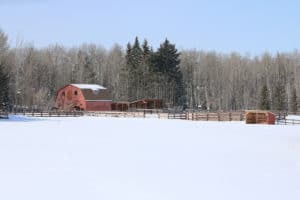 The cooling in the air, the promise of cold weather (and snow in the north) coming soon always meant one thing in our family: hunting season was on its way! Coming from a family of hunters and being surrounded by that culture growing up in Iowa and then spending time in Alaska, I understand how religiously frequent hunters go over their gear and make sure they check and double check every piece of equipment from the firearms themselves to finding small but important pieces of equipment like the perfect pair of winter hunting gloves.
While I grew up in a hunting family (pheasant season and deer season were the major fall family holidays), and I grew up shooting with the Boy Scouts for some reason hunting just didn't quite hit me initially the way it did my Dad and my brother. I loved shooting, I loved hiking or walking in the woods, but the two didn't click and come together for me for a long time.
In fact, I wouldn't go on my first hunt until my years in Alaska in my early twenties. The memories from those experiences, from growing up around hunters and hunting holidays, have stuck with me and being someone who has braved about five years of Northeast Appalachian winters, nearly three decades of Midwestern winters, and several years of Alaska winters in between, being prepared for the cold is crucial.
So read on to look at the many great options that we found available for hunters in every type of cold weather or winter conditions.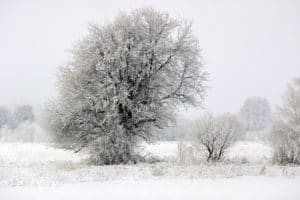 Important Notes on Top Rated Cold Weather Gloves
While we do our best to provide an outstanding list of the top rated cold weather hunting gloves out there, understand that depending on the climate, the season, and other factors what is perfect for one avid hunter might not be right for another. Having waterproof gloves that keep your hands warm so you're not shaking is important if you're in the swamp and its been raining all day.
On the other hand if you are traversing through small mountains of snow then you want something with heavy warm material – fur isn't bad, and mittens where the top flips off to gloved fingers when it is actually time to take a shot are an especially popular option. But you can see how little good that would do when it is 50-60 degrees in constant rain.
So while we'll give you the list, make sure to apply your specific hunting needs to it to make sure you get the style that will work best for you.
Top Rated Winter Hunting Gloves
This was one of those review articles that ended up being much bigger than we initially thought. After talking to a lot of hunters and outdoor store owners, going over what has worked for us in the past, and checking out all the available reviews (pros and cons) we actually find our list of worthy top rated hunting gloves for cold weather came up with 12 really solid choices that we're willing to recommend, and there's a good chance a few more make the list over the next few years.
For now, let's just jump right into the reviews so you can go through the best options we've found currently available on the market so you next cold weather hunting excursion includes warm fingers – and that steady shot to bring home the bacon (figuratively, unless you're boar hunting).
Glacier Glove Aleutian Neoprene Fleece Lined Glove
There were two major types of gloves for cold weather hunting that basically came in as 1A and 1B for us when it came to the top options that were available. They are two very different types of hunting gloves in terms of both material and design, but depending on what factors are most important to you these are top notch gloves.
Our review of the Aleutian Neoprene fleece lined glove from Glacier Glove starts with stating the most important factor: these are incredible gloves for water (or snow), mositure, and moderate (15-20 degrees above zero and higher) cold, especially when a combination of these come into play.
These are the ultimate duck hunting gloves when keeping the hands dry is crucial, as they are made from solid neoprene to make sure no moisture gets in to sap your body head or chill the hands. On top of that is 2mm of G-Tek fleece to add an extra layer of warmth from air cold. The design includes a seamless palm, and incredibly good feel and dexterity for individual fingers, especially for a neoprene based design.
These are winter gloves that allow for activities that require dexterity and individual finger movement, and bow hunters in particularly will really appreciate this. They are very warm, however if you are dealing with deep snow and heavy duty cold that is unrelenting, these are not designed to deliver maximum warmth in negative temperatures, meaning at that point you need something a little extra.
However for many hunters this will be the perfect set of winter hunting gloves.
In summary, these are outstanding gloves that also offer:
5 different sizes (if in doubt, go one bigger)
Thoroughly waterproof build
Full finger design for maximum movement and dexterity
Patented Touchrite technology
An outstanding option, and it's easy to see why it made the top of our list when it comes to cold weather gear options for hunters.

Hot Shot Predator Pop-Top Mitten
This is probably what most experienced outdoor enthusiasts are thinking of when they think of a top notch hunting glove for winter. The pop-top design of these Hot Shot Predator mittens gives the extra warmth and comfort that come from heavy duty mittens while also having the top of the mitten flip open to reveal the fingers lined in a shooting glove.
This allows the best combination of keeping your hands and fingers fully warm even in extreme cold temperatures and extreme harsh weather while also allowing your fingers flexibility and movement when it's time to take the shot.
These cold weather shooting gloves are extremely highly rated, and in fact you will be hard pressed to find a more popular style of pop-top mittens among actual hunters and winter campers. This hybrid between true winter mittens and reliable shooting gloves means that you get the best of both worlds while tracking that deer (or the game of your choice) through the cold winter snow.
These gloves feature a high quality 100% polyester outer shell with a camo design, while providing 80 grams of high quality 3M Thinsulate insulation to give you the warmest possible set up while keeping your hands warm, dry, and fully functional. These hybrid hunting gloves keep your hands warm, your fingers dexterious, and these are good for all but the absolute harshest of winter conditions – the ones where you have to question the sanity of being out hunting anyway.
The quality of material used in the shooting glove portion even means you will still have the ability to use touchscreen devices like a good hunting GPS. The gloves should only be washed with cold water, do not bleach, and dry them flat.
These are our choice for the top rated pop top mittens for hunters on the market, consistently outperforming even other quality options like the Heat Factory pop top mittens.
These are great hunting gloves that provide the absolute best in cold protection, full finger flexibility, and they will put up against harsh conditions over the test of time. One of our two #1 choices for hunters. You are not going to be disappointed with what these outstanding gloves bring to the table!

Glacier Decoy Camo Glove
The Glacier Decoy Camo Gloves are a very specific type of cold weather glove. This isn't for deer hunters when it is zero degrees out and you are going throughout several feet of snow, but the Glacier decoy Camo Glove is right up there with the Aleutians as some of the best water cold or duck hunting gloves you are going to find anywhere.
No one familiar with Glacier should be surprised to know two different styles of their products end up on the list. This is a company that is known for really high quality work and their duck hunting gloves are no exceptions.
These gloves are designed to keep water out, and to allow your hands to dip in and out of water repeatedly while keeping your arms completely dry and insulated whether you are handling the decoys in setting them up or having to deal with a cold steady rain and needing a glove that will keep your fingers warm and workable – this is a great option.
Another neoprene based design, the 2 mm thickness helps to guarantee that these gloves completely repel outside water, and the long design goes not only over the wrist but also takes it all the way up to the elbow. This is an especially great thing for duck hunters who need to work with decoys and deal with a lot of reed-heavy wetlands terrain.
While these are designed for the duck hunter and cold weather duck hunter, the gloves work for any situation where keeping dry in the cold is important like ice fishing, or other activities where water is not your friend in the cold.
As for the negatives: these are not for snow and long term exposure out in the woods. They ae pretty thin and the interior lining is enough to keep your body heat from sapping out when surrounded by water, but it's not built for below zero wind chills and extended time out in the cold.
If you're a Midwestern deer hunter, look at the Hot Shot Predator gloves the section before or scan on down to find some true winter gloves designed for the cold weather hunters. That being said, if you're looking for something for the marshes and swamps in the South while dealing with a cold rain or unusually cold (for the South) day then these could be a great option, especially as duck hunting gloves.

Mossy Oak Mossy Decoy Hunting Gloves
The Mossy Oak Mossy Decoy hunting gloves are another great example of a design that originally was focusing on one smaller niche but then improved the design to be more expensive. These gloves for hunters not only have the classic mossy oak camouflage that has been popular for many years but they are 100% waterproof gloves that also include a PVC coating on the outside and trademarked "Thinsulate" inner lining to retain heat in even extremely cold weather.
Add in the additional inner fleece lining and that's what makes this versatile pair of winter hunting gloves a winner – especially when looking at temperatures that are colder and when you need something above and beyond your average duck hunting gloves.
Designed to be used in water, snow, or ice, the exceptional design and excellent use of materials helps to keep a hunter's hands dry and warm even over an extended period of time. This is crucial to staying steady when it's time to take an open shot but also for safety's sake and avoiding the damage that extended exposure to the cold can cause.
A favorite among hunters
These gloves frequently receive very positive reviews from many different hunters ranging from those spending a lot of time in the water waiting for the perfect duck hunt to those marching through the woods shortly after the first snow or waiting in a deer stand patiently for that shot to show itself.
The flexibility isn't perfect, but it is surprisingly good for a glove with PVC and a combination of waterproof and inner lining. They are durable gloves and you can get them at a very fair price, making them one of the best budget options out there for true winter friendly hunting gloves, as well.

Glacier Glove Premium Waterproof Glove Review
We really aren't writing this article on behalf of Glacier but it's just hard to deny the fact they are consistently making some of the best cold weather friendly gloves for hunters out there. If they wanted to set the standard in this niche, they have certainly done so by consistently using some of the best materials, outstanding design, and offering the best of waterproof hunters' gloves made of neoprene and related synthetic rubbers.
The advantage of this means they hold up to cold, are solidly waterproof, and you get the versions of the rubber that give the most finger room and flexibility so you have the dexterity you need to take your shot whether with gun or bow.
These are another type of glove that follow the neoprene design, and add in some extra insulation layers to help avoid cold that can still seep in from the air even when the gloves to a perfect job of keeping out all the excess water. These are unapologetically neoprene in design.
While these are solid gloves for traditional duck hunting, but one common complaint is that in particularly cold climates, snowy and around zero for long periods of time, for example, once the hands get cold in these gloves they are hard to warm up once again.
If you have some heating pads or a pair of heavy mittens to go over top until the time of needing to fire, those are good suggestions on how to make sure that you are fully covered if you're going with these particular gloves.
Although tight at first fit, these gloves do loosen up a bit with a few wears to create a more comfortable and flexible fit.

Primos Stretch Fit Gloves Review
These stretchy gloves are not for heavy duty cold by themselves, and they're certainly not waterproof, but for such a thin and stretchy glove it is surprisingly warm, and are designed to hold up to heavy cold while giving you a fair amount of dexterity.
That being said, depending on just how cold it gets in an area, these are often used as an "inner glove" while larger outer gloves or even mittens do most of the warming, while a pair of Primos allows you to stay warm and still effectively handle your weapon when the time to make the shot comes.
These are designed to be one size fits all and are made to comfortably mold around the hand, providing a lightweight and easy to carry option that will help add another layer against the cold. We're not sold on these as standalone winter gloves, especially when you're going to be outside for particularly long periods of time.
Jon and I both agree this types of gloves are best as an inner lining that still provides warmth, especially when you have to hold for a shot in the cold, but then we both recommend for especially cold winter weather, you'll want a reliable pair of heavy duty mittens that go over the top.
While we have had nothing but good experiences with these gloves, especially when they are used correctly, we wouldn't be doing our job of answering your questions about the best winter hunting gloves if we didn't include the negative reviews, too, and there have been some reported problems.
While many hunters give these guys a high rating like we do, there are also several reports of shoddy seams and inferior stitching resulting in these gloves not holding up over time. This is definitely a concern to keep an eye on – hopefully this is an anomaly but if this turns out to be a trend we will need to drop this down (or off) the list.

Glacier Glove Alaska ProCamo Glove
This is one of the most popular options because it is a very familiar type of design that hunters will be very familiar with. These are traditionally designed cold weather gloves for winter hunting that do a great job of keeping the hands warm, thanks to a strong Thinsulate lining that allows flexibility in the fingers to remain while also keeping the cold out.
These gloves may look a bit bulky but they are surprisingly lightweight, very warm, and also include a really solid waterproof outer layer that will help in keeping your hands dry and warm weather your are looking at rain or snow.
These are a great pair of gloves for hunting in the snow, and this is the type of design that can be doubled up easily with a thin skin tight layer like the Primos Stretch Fit Gloves, making these two particularly effective as a combo.
While these aren't designed for long-term exposure to extreme below zero cold, this ability to double them up can make them a very good winter hunting choice in addition to exceptional autumn hunting.
Add in a leather palm and you know these gloves will be long lasting and be a great pairing with you through multiple hunting seasons.

Manzella Productions Bow Ranger TouchTip Glove
Designed as high quality duck hunting gloves for hunters who have to deal with snow and colder temperatures, the Bow Ranger TouchTip gloves aren't going to be perfect for every situation, but they are very well designed and made for their express purpose.
These are made of a stretchy fleece that doesn't stack up against extreme dangerous cold, but allows for general warmth in the hands and keeps much needed feeling and flexibility in the fingers to help keep you prepared during the earlier season hunts. The special design and material use means having a solid grip isn't difficult, and these are very solid glove when you're talking about cool or cold weather.
What about freezing?
This is where the thin use of material becomes more of a problem, especially if you are sitting for long periods of time, minimizing movement and blood flow. While you might be okay right around freezing, especially if you are used to cold weather, dropping much below freezing and you will notice these gloves by themselves generally aren't quite enough.
This is when a second close "thin layer" glove underneath could be a good option or if you are dealing with temperatures well below freezing then you need to look at a pop top mitten or other similar design.
These will be solid cold weather gloves for many hunters, but they aren't going to hold up to extended heavy duty exposure to serious cold.

Under Armour ColdGear Infrared Scent Control Glove Review
These gloves are considered by many hunters to be among some of the best hunting gloves for cold weather out there. Under Armour is known for fantastic gear, often in the sports arena, and their movement into the hunting gear arena is made with the same eye to quality and the use of innovative materials.
These waterproof gloves are surprisingly breathable while keeping you warm. This is a great combination for hunters, especially during those cold weather mornings and the trademarked "Armour Storm" technology also helps to keep this fine balance while also eliminating most of the natural body odors that can help give away your position to truly alert deer or other prey.
A combination of inner reflective technology and insulation means these are hunting gloves that are actually up to the task when it comes to spending an extended amount of time in freezing level temperatures.
In addition to plenty of warmth, these gloves have a "slip-free" grip pattern that means you won't have to worry about a missed shot. With warm fingers that won't worry about the numbness that comes from cold you will be able to concentrate on lining up and making that perfect shot.
Available in a wide array of different camo patterns, allowing you to find your favorite ones. Great standalone choice for cold weather hunters.

Seirus Innovation Men's HWS Xtreme Glomitt Review
This Seirus winter hunting glove is a fantastic glove-mitten hybrid design that allows you the full warmth that comes from good winter mittens while also being able to flip off the top for the dexterity and flexibility that comes with a well designed glove.
Made from a great blend of materials, this hunting glove focuses on the best materials on both the inside lining as well as the outer shell. A combination of polyester, spandex, and PVC creates a solid winter hunting mitten that will hold up to extreme cold while giving you the flexibility you need for hunting season.
Add in a 100% waterproof outer shell and you have some truly outstanding clothing that will take care of you in the harshest conditions. These gloves are even popular among many ice fishing enthusiasts because of their heavy waterproof design and flexibility of use.
Featuring the trademarked ToughTek palm that gives a strong grip means that these gloves are designed specifically with the outdoor enthusiast in mind.
Whether winter hunting, ice fishing, or just giving your hands and fingers plenty of warmth and movement when the temperature plummets below freezing, these are a fantastic fit and gloves that are going to be useful for any outdoor adventurer who loves getting out in winter.

ScentBlocker Trinity Hunting Glove Review
The ScentBlocker Trinity Hunting Glove is an outstanding women's hunting glove for the winter season, providing a lean and light solution to keeping your hands warm even while the temperature is dropping.
These camo winter hunting gloves are light, form fitting, and all in all are an excellent glove. They receive especially high marks for offering an outstanding grip, top notch flexibility, and the polyester and spandex combination leads to a comfortable hunting glove that has consistently received high marks from many women hunters.
The thumb, forefinger, and palm areas are made with silicone grips added in the design to create a pattern that assures a top notch grip. The scent blocker helps to make sure no prey gets a whiff of human hunter at the most inopportune time. These are a great snug hunting glove, although it is worth noting that some hunters have commented that depending on the situation, you might need an outer waterproof layer added or an additional over mitten for warmth if you're looking at temperatures well below freezing.
The odor killer is a major feature of these gloves and no doubt a major selling point. If you're looking for a great pair of women's hunting gloves for cold weather, than this is an excellent choice to consider.

Legendary Whitetails Ladies Spider Web II Pro Text Glove
Available in small, medium, and large sizes, the Ladies' Spider Web II cold weather hunting gloves from the Legendary Whitetails brand offers an outstanding option when it comes to high quality gloves that give solid finger movement while keeping the hands warm enough even when the temperature is dipping below freezing.
These are an excellent value, and come with the trademarked Thinsulate to keep the hands warm while you have a solid grip and the full level of finger dexterity that you want when wearing any type of a cold weather glove.
The special Pro-Text technology (trademarked) allows anyone wearing these gloves to easily work touch screens to grab a picture of that day's catch or keep in touch with other hunters in the group.
All in all these are absolutely exceptional gloves for cold weather hunting, but these gloves do have a reputation for measuring a touch small. For women hunters with smaller hands and fingers this isn't a bad thing (in fact the reputation of these gloves for small handed people is extremely good) but this does mean that sizing might be a bit off if your hands tend to be a touch larger.

What to Look for in Good Winter Hunting Gloves
The hunting conditions in Minnesota or Wisconsin in the middle of December is going to be a lot different than a "cold" Southern day duck hunting while the water attempts to sap the body heat out of you. These situations not only show how different hunting scenarios can be but also how different two quality pairs of gloves can be based on the circumstances.
Understand the exact type of cold weather glove you're looking for
Are you looking for duck hunting gloves, meaning being waterproof and up to the elbows is much more important than heavy cotton and warmth lining? Are you used to hunting at temperatures that are well below zero? These require different types of winter hunting gloves, and understanding right off the bat what type of hand wear fits your needs best will help you avoid common mistakes and focus in on those designs that are most likely to really help you out.
How durable is it?
You don't want cheap gloves that are going to tear at the seams, fall apart after a couple uses, or start out waterproof then quickly spring leaks. This also affects the overall price point. More expensive gloves that are going to last longer will be a better deal in the long run than cheaper ones that you will need to replace again and again.
Durability is one of the most important factors in a good pair of gloves, in our opinion, and is a major contributing factor to getting on, and moving up, this list.
Comfort & ease of use
If the gloves don't keep your hands warm, if they're not comfortable, if they're not easy to slip on and off, then there's no point in having them. After all the whole point of finding the right pair of gloves isn't finding the best pair in a vacuum but figuring out the best ones for your specific needs in a real world scenario.
How price should be considered
Price is a very important consideration when it comes to finding the best pair that meets you and your needs. Cold weather can mean different things to different people, and while it can be hard to find a perfect pair (some hunters will ideally have more than one pair depending on the season and their specific needs), price should be a factor but not the main one.
Quality needs to trump all.
So Keep Those Hands Toasty!
Like we said earlier, it's really hard to make a good shot with cold fingers. The right pair of gloves will not only make you a better hunter but will also help you stay comfortable and enjoy the outing a lot more while giving you the finger flexibility you need in order to make the most of each and every single outing.
The best pair of winter hunting gloves is going to differ between a deer hunter in the Dakotas and a duck hunter in the south, but nonetheless this article should hopefully have given you all the information you need in order to make the right choice for you and your next hunting season!
Great video review of these winter shooting gloves