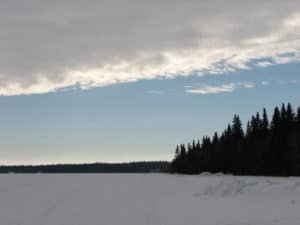 You don't need me to tell you that there are many challenges to any given hunting season. For those of us who live in four season territory that includes wet snow piling up on the ground and bitterly cold temperatures (which often can be even worse with wind chill), making sure we have the right winter hunting gear isn't just nice or convenient but it is absolutely essential for health and safety. One of the major pieces of gear that can't be overlooked is a truly good pair of winter hunting boots that can hold up to the harshest of conditions.
Nothing kills the fun like some serious frostbite on the toes.
Most winter outdoor enthusiasts are going to have several pairs of warm wool socks, but that doesn't do any good if your boots leak, and the more cold that just passes through the harder it's going to be to have a great day out tracking down deer or whatever game you are stalking that is in-season in your area.
A great pair of boots is important to stay healthy, keep your toes safe from frostbite, and will allow you to concentrate on the task at hand since your feet will be properly taken care of.
There are many different pairs of hunting boots out there, and it can be a bit intimidating at first when looking for a pair, but a little bit of guidance towards the consistently best pairs will allow you to get a pair of winter-friendly boots that are perfect before your next hunting trip.
Best Hunting Boots for Winter
MuckBoots Men's Arctic Pro U Hunting Boot
The good news is that there are a lot of fantastic options when it comes to picking out a warm and reliable pair of winter hunting boots, but in our eyes the Arctic Pro U hunting boot is made from a rubber & neoprene combination that plays very well together and is waterproof and warm.
The rubber sole is a solid molding, giving plenty of grip, and this is a boot that works well in the wetlands and swamps (as you would guess from the brand's name) but also equally as well moving through snowy fields.
In other words it's the type of hunting boot that works in whatever type of winter scenario you find yourself in.
Made from a combination of rubber and neoprene, as well as a solid rubber sole, these boots are outstanding. While hunting in winter your feet will stay warm, dry, and keep you in good shape throughout the season. A warm fleece lining with thermal foam means that even when the temperatures plummet to -40 or -50 you will still keep plenty warm and comfortable.
The Arctic Pro boots are built for cold weather climates and will give you all the protection you need or could possibly want.

Kamik Men's Hunter Boot
There are many really great hunting boots out there. If one of your major concerns involves keeping the socks dry, this is the boot for you! Kamik produces outstanding men's hunting boots designed to keep heat in and water out.
Available in multiple sizes, these boots from Kamik feature a synthetic sole as well as a solid synthetic mix of waterproof and water resistant materials. Add a 1.25 inch heel on the bottom, and this boot offers a bit of everything. Great grip, great waterproof boots for hunter, and solid warmth.
Add in a good pair or two of wool socks underneath (as all good winter hunters do) and suddenly you're in pretty good shape!
Being comfortable is incredibly important and these knee high hunting boots aren't just waterproof but they have a pretty killer cold rating. In fact, they are rated as good up to -40 degree temperature. Adjustable snow collars for deep snow and a removable lined thermal guard means these boots are versatile as well as effective.
Kamik boots are for hunters who understand extremes and aren't going to let those get in the way of going after game. Those 4-season outdoor adventurers like myself understand that some of the harshest places with the harshest and most extreme conditions also create some of the most beautiful and incredible sights that you will ever see.
Kamik hunting boots obviously come from "north men" and "north women" who know what it takes to thrive in the most challenging of environments.
Kamik has taken pride in making exceptional footwear for over 100 years. These boots are strong. They're dependable. They have a reputation for being a great fit especially for hunters with larger boots.
In other words, they design boots for winter hunters understanding you need room for liners, wool socks, and more. The traction is great, and there's a reason these boots are among the most popular available to hunters. Chances are you won't be disappointed, especially if you like spending time out in the winter hunting or have especially large feet.

Muck Boot Men's Arctic Pro M Snow Boot
The Muck Boot is a unique option if you're looking to go out and hunt with full protection. Walking along dirt paths, rough forests, and generally difficult terrains mean it's important to get the best possible boots. These have definitely proven to work well in all hunting scenarios and feel incredible on the feet.
It starts with the tremendous amount of comfort while putting them on. They are versatile, easy to put on and work well as soon as one starts trudging around a challenging path. The inside lining is excellent and rated for cold weather, good for all the way down to -60 degrees Fahrenheit. Even for an Alaska boy, that is dang impressive.
Along with the comfort, these are ideal in rainy conditions where the water starts to clog up and create new issues for a person to deal with. Instead of letting these problems add up, the Muck Boots keep the water out all day long. Add in the neoprene and rubber sole and these are good in water or snow.
If you are looking for something that is affordable, secure, and built for hunting then this is as good as it gets. The design and build quality are immaculate from top to bottom!

Rocky Men's Blizzard Stalker Pro Mobu Hunting Boot
Rocky is a name that has long been respected among hunters and outdoorsmen. We actually have reviewed many of their snake proof boots over the years, and there are many different Rocky boot designs that get the job done.
The icy trails, slushy messes, and snow-covered trees can be a beautiful sight as long as the right boots are worn. Improper footwear is one of the main hurdles hunters face and it's time to look at one of the leading options on the market.
Rocky Blizzard Stalker Pro Boots are a beautiful blend of winter-based features ideal for the colder months.
It starts with the impressive build quality with its leather exterior and rubber outsoles. Everything is built to perfection and rugged enough to handle the rigors of a wintry path. This lace-up hunting boot is an example of perfection with all of its neat details including the stunning padded collar.
Hunters are able to quickly choose from four different colors (brown/black, brown/mossy oak, brown/mobu, and brown).
This provides a fantastic opportunity to personalize the winter hunting boots and feel confident in wearing them from one path to another. Its waterproof build quality is advantageous when it comes to managing watery trails. Instead of slipping around and getting hurt, a hunter can feel close to the ground as the rubber delivers incredible traction.
These Rocky Boots are an ideal fit for those heading out and looking to feel in control while providing the dryness and warmth that you hope for while going out into the wild.

MuckBoots Men's Arctic Pro Hunting Boot
MuckBoots Arctic Pro hunting boots are a very popular option among hunters, and it isn't hard to see why. Made from a combination of tough fabric and high quality synthetic materials, these pull-on hunting boots give warm waterproof protection while stretching to a quality fit.
MuckBoots earns a reputation for quality and this boots uphold that reputation very well. Seams feature double reinforcement at the heel, in-step, and Achilles area. Add in a comfortable foam underlay and EVA cushioned mid-sole and you have some winners here.
This company has only been around since 1999 but they've already made their mark. These boots are designed to be warm, waterproof, and hold up under harsh conditions. These thoroughly waterproofed boots are some of our favorites because of a long track record of working in very cold conditions.
That being said, "Arctic" might be pushing it a bit on the marketing side. These are great winter hunting boots for cold temperatures, but anyone imagining Alaska at -45 aren't going to be socked up enough or that. There are some complaints for extreme cold like -20 or more that at that point you need to be moving around and have extra wool socks.
So for northern Minnesota in December, this might not be the absolute top option but going through icy rain and sleet or at normal 0 to freezing, a lot of hunters absolutely love what these bring to the table.
MuckBoots is a name that comes up a lot with outdoor gear. They've earned this reputation with really high quality products. Considering that hunters continue to sing those praises and it's not hard to see these boot continue to thrive.

MuckBoots Adult Wetland Hunting Boots
While at first glance the outside of the MuckBoots wetland hunting boots as sort of a Southern winter hunting boot where it's about staying dry, not as warm, that would be a mistake. This incredibly popular hunting boot can hold up very well in most conditions. While comfortable for up to 50 degrees, these waterproof winter hunting boots are also good to a remarkable -20 Fahrenheit. That's some incredible anti-cold insulation. Especially for a boot that is clearly rubber & neoprene on the outside.
This is a hunting boot that has a reputation for fitting to your foot. For all of us who have received hunting boots that were too narrow, that's a great thing to hear. That special adjustable shape means less chafing, less blisters. Add in great heat retention and some shock absorbing heels and you'll be in great shape.
This hunting boot has earned its reputation. There's a reason it is so popular and the lining is very breathable to keep you from sweating while allowing air to pass through. Water stays out, and yet that insulation is still good to well below zero. A little bit of cushioning is great for comfort. On the outside, the ribbed outsole design gives maximum stability in mud, snow, and other tough terrain.
Whether in the marshes, the wetlands, or snow covered forests, you'll find these MuckBoots are more than up to the task. There's a reason hunters love these boots and unless you're facing a ridiculously cold day you'll be happy with what they bring to the table.

Lowa Men's Tibet GTX Trekking Boot
These trekking boots are a bit different. We like them a lot for cold winters with relatively little snow, though if you find yourself hunting in a deep snow climate then you will need either snow gaiters or snow pants since these don't go up the leg.
The Tibet GTX Trekking boots are heavy duty hunting boots, made from strong leather as well as a synthetic sole. Using a classic cross lace & D-ring design, this allows for a lot of adjustment to make sure you get the perfect fit without having to worry about it loosening up or not having space for that second pair of socks during a particularly cold day during the hunting season.
The seamless lining is waterproof and uses the highly regarded Gore-Tex material seen in all types of gear from winter boots to snake proof hunting boots and more.
There's a lot to like about these boots. The well-designed & contoured tongue of the boots help add to the excellent fit while the boot retains the perfect balance of support and flexibility. These boots are designed and hand crafted in Germany and are built with the hunter in mind. These aren't tested on a simple indoor track but are designed for rough terrain with the hunter carrying a heavy pack.
In other words, as long as you're not dealing with deep snow or you have the right equipment to deal with it, these LOWA boots are an incredible piece of winter hunting gear that you can be proud of.

LaCrosse Men's Alphaburly Hunting Boot
LaCrosse is heavily trusted name in the hunting world, and for good reason. If you've done a lot of reading on our outdoors blog and this brand sounds familiar, it's probably because they had several brands make other lists, including on our popular snake boots article. Made with a combination of neoprene and rubber, these hunting boots are waterproof, hide your scent, and provide warmth and comfort for those long winter hunts.
These boots have a reputation for being easy to slip on and off yet tightening with a simple strap system to give the perfect fit while in use. Multiple layers of rubber and neoprene make sure that the snow isn't getting in and help to assure that your toes stay warm in your favorite wool socks. The Alphaburly Pro in particular is held up as one of the truly premium rubber hunting boots that LaCrosse manufactures.
These are designed to do a better job regulating the overall warmth in your boot in addition to providing enough air circulation to remain comfortable. These boots combine durability, flexibility, and comfort to provide a truly outstanding experience while out in the field. There are both insulated and non-insulated styles to adjust to whatever type and severity of winter you find yourself running into. Obviously the colder the winter, the more badly you need that insulated lining.
A worthy addition to our top rated hunting boots list.

Muck Boot Men's Woody Arctic Ice Work Boot
The Woody Arctic Ice Work Boot might be advertised as a heavy duty work boot for those ice cold conditions, but this comfortable and extremely well made boot is also perfect for the harshest of winter conditions. This is a winter hunting boot I'm especially a big fan of because it is rated all the way down to -60 F. That is well below temperatures most people will ever see and would have held up to every single day of the four years I spent in Fairbanks, AK.
Made from rubber, neoprene, and featuring an outstanding inner fleece lining and thermal foam, this is a boot that is designed to keep out the absolute harshest of cold. The combination of rubber and neoprene make these boots straight out waterproof, as well, and all of this sits on a synthetic sole platform of one inch. You get support, you get control, and you stay warm in even the coldest of temperatures.
In fact, you know you're in business with these boots because the maximum temperature is rated as being 30 degrees Fahrenheit. In other words if it's above freezing, it's warmer than what you want it to be. That is how you know you have a really good winter boot. There are many different boots that call themselves winter tough, but these actually back it up for those heavy Arctic conditions.
In addition to all this, the modern design also includes incredible grip meaning you keep much better footing on ice and ice-covered obstacles. That is important while hunting and is yet another example of why these boots have quickly earned a strong reputation and a place on this top rated winter hunting boot list.

Picking Out the Right Winter Boots
Obviously not every pair of hunting boots are designed to be used in winter conditions, and winter conditions in Southern swamps are going to be very different from winter conditions in northern Minnesota. While these can have a lot of overlap, you probably don't need -40 degree capability in the South. Unless things have gone horribly wrong for all of us.
That being said, there are still common traits that every pair of top rated winter hunting boots on this list share, and that any should have if you are going to consider purchasing them.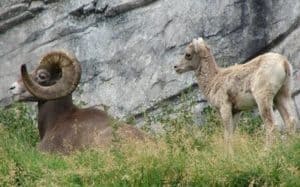 What to look for
There are several things to look for in a good pair of hunting boots. For one, online reviews do matter. You want to see not only which boots tend to get the most positive reviews but you also want to look at the most common complaints. Sometimes you'll find a highly rated hunting boot has one consistent flaw that may or may not affect you. There have been cases where a highly rated boot changes up how they manufacture the brand and what quality of materials are used.
This is another reason to go down to the individual reviews on sites like Amazon. It isn't unheard of to have a high overall rating that is over 4.0 but then see the last half dozen or dozen reviews out of hundreds are all one star. In fact, when doing the initial research on this article we originally had two more boots, but some change had resulted in them nose-diving in quality. The quality check is definitely important.
The level of temperature grade also matters. Some winter hunting boots sold in places like the South are more concerned with 30 degrees above zero and being waterproof for hunting ducks or tackling other hunting seasons that take place in marshy swamp land when it's coldest. Obviously this isn't going to be nearly enough if you're hunting in the Rocky Mountains, the upper Midwest in winter, or an Arctic location like northern Canada or Alaska. Make sure the temperature level you're looking at is appropriate for where you will be hunting.
You will definitely want boots that are waterproof and insulated, helping you enjoy maximum comfort and avoid some of the most common potential dangers that can cause frostbite while out winter hunting.
Are they waterproof or not?
This is a huge issue for any hunting boot and if you are going to be stomping through the snow, this question becomes even more important. Having wet feet should be an absolute non-starter for any type of winter activity. The threat of frostbite and related circulation injuries is very real even without wet feet or insufficient protection.
There is a huge difference between waterproof and water resistant, so when you're shopping for a new pair of hunting boots you definitely want to go with waterproof. This is not an area to skimp on money or quality. When you're hunting in winter you want the absolute best hunting boots possible and you want them to keep your feet completely dry.
What type of insulation is there?
There are many different types or styles of insulation out there that get the job done, but that doesn't mean individual hunters don't have preferences. Some people really like one type of insulation while in other cases they prefer a different style. There isn't necessarily a right or wrong answer in this case but as with looking at cold weather ratings or whether a boot is water resistant versus waterproof, it can make a really big difference in the overall comfort.
That doesn't even go into how insulation can affect fit. Some materials are thin and leave plenty of room for doubling up on wool socks while some others…not so much.
Hunting Boots FAQ
Q: What's the best material for winter hunting boots?
A: This actually depends a little bit on the ecosystem you find yourself in. If you hunt in the South where winter means cold-ish weather and the more important part is keeping yourself dry, neoprene is a great option. Rubber, with the proper lining, works, as well, and design wise you want a boot that comes up to the knee.
On the other hand if you're going through snow, you need a solid waterproof outer shell with an interior that is heavily lined with wool, fleece, or similar materials that are going to keep your legs, feet, and toes warm.
Q: Why do winter hunting boots have such an array of temperature ratings?
A: Winter in Florida and Alabama is different than winter in Alaska, and winter in the mountains is different than winter in the deserts. In other words, temperatures and ecosystems vary and because of that so do the quality and types of hunting boots that are going to be made for each of those areas. Different needs for hunters = different design specs.
Q: Are winter hunting boots good enough to use in Arctic conditions?
A: Depends on the specific style of hunting boot. There are many that are rated out for -40 or even -60 and those are definitely the level of temperature tests you want to see on any hiking boots that you are even remotely considering for any type of Arctic conditions or hunting. And even then, don't forget the thick wool socks and foot warmers!
Q: How long do hunting boots last? 
A: Good hunting boots should last for many years even with constant use. If your hunting boots are giving out after just a winter or two, you have a problem as really good designs should be able to last even the most dedicated hunters for many, many years.
Q: How do I clean hunting boots?
A: Good cleaning will require a little bit of time and multiple steps. Getting outside when the weather is nicer with some throw away rags and a house for the outside, and rinsing and drying the liners. Generally going with clotheslines is one of the best ways to go, but each company will have easy to find instructions as some can go through washing machines, some need to be hand washed. This will depend on the exact styles and models.
Q: Sometimes snow gets into the side of my boots, how can I prevent this?
A: There are many different options, our favorite is going with winter hiking gaiters. This extra outer layer of protection is easy to put on or off and extends protection from outside snow and water up to around knee level which should solve the problem for most people.
Some Final Thoughts
There's no question that the right pair of winter hunting boots makes all the difference when it comes to keeping your feet and toes really comfortable and letting you really stay out in the snow as you're hunting deer (or I guess any other animal in season in your area but we grew up with winter=deer hunting so that's how we think), or even getting out for some winter photography or hiking.
Keeping your feet warm and dry is crucial to avoiding discomfort, shivering, cold, and even in worst case scenarios frostbite and the onset of hypothermia. Picking the right winter boots will go a long way to making sure you get to enjoy your time out in the snow!
Great video on top notch winter boots (look familiar?)