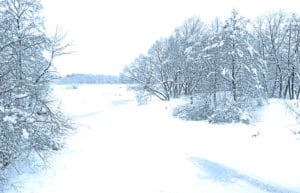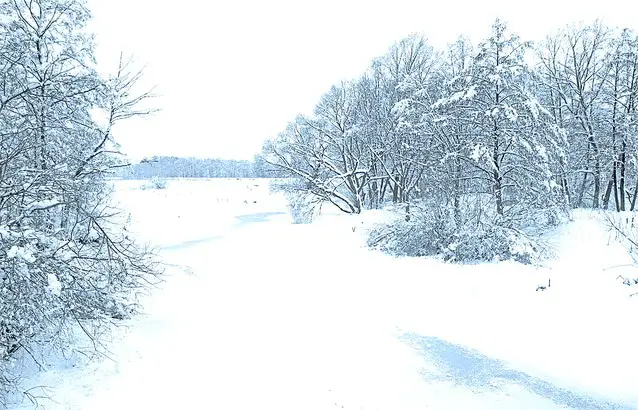 Having spent four years in the great white north, and having lived decades in the Midwest before that, I feel especially qualified to talk about surviving the cold of a long Alaska winter. We're not talking about temperate off the coast winters (looking at you Anchorage) – but I lived in the Interior of Alaska. Hello endless -42 degree days & nights. That is about the temperature where Celsius meets Fahrenheit below zero.
So having survived four truly long Alaskan winters in the Interior in and about Fairbanks Alaska, as well as many more while traveling and living in the Midwest, being able to talk about the best winter gear is something I know well.
So whether you're getting hit by a polar vortex in the Lower 48 or if you want to know about the best winter gear for Alaska then read on! This is one topic we know well, and let's introduce you to my favorite winter weather gear that is Alaskan approved!
Quick Winter Gear Buying Guide
Each link goes straight to our top pick on Amazon if you want to skip the review and go straight to purchasing the best winter gear to deal with an Arctic winter – otherwise read on for the information and review section!
How Layering Works
There's no one piece of clothing that is going to make you immune to -40 levels of cold. While staying inside if possible is always a good idea, sometimes that's not an option. I'm going to assume everyone here is smart enough to know not to spend 10+ hours in temperatures that can kill hardier mammals than us. What you can do is understand the importance of layering when getting ready to head outside whether for a few minutes, or splitting up several hours with some much deserved sheltered breaks.
Layering is simple. It's simply the process of strategically putting on multiple layers of clothes. This is the best way to insulate yourself from really heavy-duty cold.
An example would be the following:
Base: Underwear, socks, t-shirt (make sure this fully tucks in – no skin exposure!)
Thin Inner Layer: Long sleeve shirt (I sometimes put this under the t-shirt), long john underwear, thin gloves
Another Layer: Sweatshirt and/or sweater, thick wool socks
Outer Layer: Heavy duty winter hat, heavy duty winter coat, insulated lined blue jeans, heavy duty winter boots, thick winter mittens
This might seem like overkill, but you will still get cold spending enough time outside. Interior Alaska levels of cold are another level if you've never experienced them. Having this many layers, and making sure there are layers around your most vulnerable digits (fingers & toes) as well as your core makes a huge difference.
Keep this in mind when putting together your clothes for the day. Smart layering is what will help you to fight off the steady numbing cold and be as functional as possible.
Winter Trooper Hat
Also going by common names like "Poofy winter hats" or "Bombadeer winter hats," the Winter Trooper hat is personally one of my favorites. I've had one of these for 15+ years now and that was proven again and again in 40 below and even 50 below weather. While some people will do a stocking cap or balaclava with a heavy hood from their coat over it, I'm a big fan of these. Both methods can work, but we're going to focus on the winter trooper hats here.
These are particularly great because they're designed for the really heavy duty cold. If you have long hair that's even an extra little bit of padding, but most of these winter trooper hats are just that. They are soft, comfortable, and good for 40 below or more in some cases. I had long, really thick past shoulder-length hair, as well as a respectable mountain man beard and still could make the winter trooper hat fit.
The one I use has a strap on the bottom using Velcro type straps. Most have a strap to pull the hat tight, and a few come with a balaclava type cover to give some coverage to the face. This is good for most people, but if you need to have glasses then it might not be viable.
These are a great option because they offer warmth, comfort, flexibility, and they can last for years. These winter trooper hats are some of the best pieces of winter gear out there and there's a reason I'm such a big fan.
If you're more interested in a balaclava to pair with a hooded winter coat check out our best balaclavas review.

Thin "Under Gloves"
This isn't always mandatory, but I've found it especially useful. The ideal situation is having these underneath winter mittens, but they work under winter gloves, as well, if you need more finger dexterity. Either way, thin under gloves (which really aren't practical for most winter situations on their own) should hug the skin, give an extra layer of material, and help add to warmth.
Most my life I've had a simple pair of stretchy ultra-thin gloves that look way too small to fit adult hands, but stretch over them without issues. Some people I know used running gloves. Some even used biking gloves. The most important part is finding gloves that easily fit inside winter mittens but offer that extra layer of warmth.
One really good example are these lightweight running gloves, which also second as a great pair of underneath gloves. There are plenty of different ways
This allows you to have some temporary protection from the cold if the mittens need to come off and you need your finger dexterity for a few seconds. Find gloves that are comfortable. They should be snug, but they should never be cutting off circulation. Get a good fit, put the mittens on over the top, and your hands will thank you for it.

Heavy Duty Winter Mittens
A good pair of true winter mittens will generally give excellent protection up to -40 in many cases, although you need to check each brand to see their rating. Mittens can provide thick padding and tight knitting that creates a warm space for your hands that gloves won't be able to match, but when it gets to Alaska winter cold, I recommend using both.
There are a lot of good options out there. You don't want to just go over reviews, but also look at what temperature the mittens are good for. As an example, the Ojbro Vantfabrik from Sweden are expensive – but they're also consistently considered the best in the world and good for -50 and down.
Even when we're confident in giving a favorite, we rarely are going to go a far as "best in the world" but the truth is these are beyond amazing with four layers of wool, extremely soft and incredibly warm and well-designed. It's hard to see anyone competing with them.
Most solid mittens are good in the -20 to -30 range and that's it. Once in a while some cheaply made one will claim to be heavy duty but then you find the temperature minimum is 0 or even 15. That's not a heavy duty pair of mittens. Always look around for the low temperature level of each brand of mittens you're looking at.
Best in the World: Ojbro Vantfabrik 100% Wool Mittens
Solid Budget Option: RefrigiWear Fleece Lined Mittens
The budget option is only good for down to -20 but having the gloves on the hands inside the mittens can help them hold up when it's slightly colder. To get top of the line protection, you need the top of the line materials.

Heavy Duty Winter Coat
As you've probably figured out by now, not every piece of winter clothing is equal. If you can go all out and get a genuine fur line parka, then by all means do that! If you're going to be dealing with incredible sub-zero temperatures all the time that is a good way to go. There are also multiple truly heavy duty winter coats that are designed for the harshest of conditions.
These coats tend to be on the pricier side. You're not getting a heavy duty winter coat for $50, but for a couple hundred or a few hundred it is possible to get one that will last the test of time. A truly great winter coat can last for many years, or even well over a decade. Personal experience talking on that one. The RAB Neutrino Endurance Jacket is an outstanding example of one of these heavy duty winter coats.
As well as what they bring to the table. The Freeze Defense is another top rated winter coat I have a lot of respect for (pictured to the left) and is worth a serious look.
Even if you can't go with the truly high end gear, a solid winter coat will often do. This is especially true when you have multiple layers on. The coat is always just the outer shell. Though the better the winter coat, the easier it is to stay warm.
Great selection, a good fitting and very warm winter coat designed for alpine & harsh winter conditions.

Lined Blue Jeans
For very short periods of time you might get away with regular blue jeans. That being said, lined blue jeans are far superior for consistently cold winter temperatures. That extra layer makes a world of difference in Arctic cold.
There are several companies that produce really outstanding lined blue jeans. I tend to be especially hard on pants, but I had pairs from LL Bean and Carhartt that lasted me for multiple years as I tore through all the others I owned. These are the types of pants that I strongly recommend.

Thick Wool Socks
This is the big one. If you have lived through an Alaska winter you know socks are not all the same. A sock is not a sock. You want very thick socks, with thick wool being a particularly good option. Some socks are simply built better to deal with heavy duty cold. Wool and wool blends tend to be among the most popular.
Trust me, you don't want to skimp on the socks. There are many pictures online of the disaster that happens when ignorant people wear regular tennis shoes and socks into insanely cold weather. Protect your feet. One pair of really good wool socks is a definite improvement, and I wore two pairs of socks plenty of times up north. It's a good way to protect your feet and toes.
There are many options for wool socks. My personal favorite ones stopped getting made 7 years ago unfortunately. However, there are still many outstanding options when it comes to warm wool socks to keep your toes toasty during the winter.

Heavy Winter Boots
You don't necessarily need to go the route of Mukluks, however when that is a viable option it isn't a bad idea. With extreme temperatures it is generally good to look at a pair of boots designed for winter. They give room for socks, have thick insulation, and give you the ability to still roll the lined jeans over top to keep snow and cold win out.
I've used a lot of different brands of heavy winter boots over the years and you won't be surprised to learn that the big names come up quite a bit. Our pick is from Columbia but chances are your favorite boot brand has a great winter boot design as well.
Best Women's Winter Boot: The Sorel Women's Joan of Arctic Boot
Best Men's Winter Boot: Columbia Bugaboot Plus III Cold Weather Boot
Don't be afraid to look around. The big thing for heavy winter boots is to get a good fit even after you've doubled up on socks.
What About the Face?
This is a legitimate question, and it can be a hard one to answer. Even as a fresh faced 21 year old I had the ability to grow a thick heavy beard, as well as a really thick main of shoulder length hair. In other words, I had some extra natural protection from the cold. Plenty of people don't have this option.
If you don't have glasses then a balaclava (ski mask), scarf, or something that gives some cover to the neck and face are both good ideas. I will say that when spending enough time up north I could spend a surprising amount of time outside before any part of my face was "nipped," but that was months of acclimation and still being bundled up properly. You shouldn't risk it, but look for some type of cover if at all possible.
Natural Cold Vs. Wind Chill
This is an important point to consider when taking on any extreme cold whether in Alaska or anywhere else. -40 with no wind is a far different cry than -10 with enough wind to create a -40 wind chill.  There is no good protection for -40 or -50 wind chill other than actual shelter and staying inside.
Wind chill will still cut through layers. Now being 40 degrees below zero, 72 degrees under the temperature where freezing occurs, is no walk in the park. But when there's no wind it is a lot easier to layer up and do whatever you need to do outside.
If you live in Fairbanks, you pretty much know what to expect. There's no wind and you'll be seeing cold day after day, week after week, all winter long at -40 or thereabouts. Maybe -30 if it's a touch warm. If you're in an area like the Midwest and getting hit by a polar vortex, pay a lot of attention to base temperature vs wind chill. Treat the outdoors like the wind chill, and assume it's as nasty as it can get!
The two types of cold make a difference – so always keep that in mind when measuring up how cold it is outside, how heavily to layer up, and whether or not that To Do List is really worth doing.
So Stay Warm!
Whatever your reason for needing to dress up for incredibly frigid winter temperatures, having the right gear is essential. Not just for comfort but when temperatures get that low for survival. Staying warm is essential and by following the rules in this article you will be on your way towards making it through a freezing winter season.
Layering for Winter Video