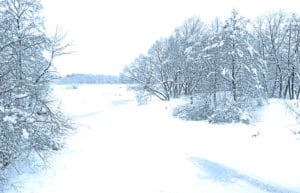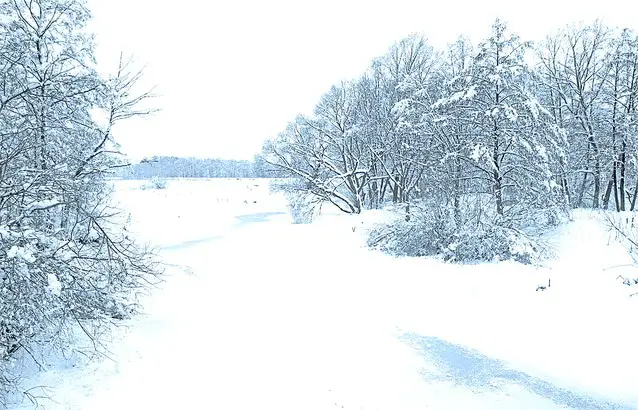 What do you think of when someone mention snowshoes? What's the first image that comes into your mind? For a long time my mental picture of snowshoes was, admittedly, embarrassingly limited and really kept me from seeing what all my available options actually were. The truth i that snowshoes have come a long way, and they offer something during even the heaviest of winters that I absolutely adore: freedom of movement.
Hiking through snow can be a heck of a workout, and so is moving around with snowshoes, but the ability to mainly sty on top of the snow instead of sinking in makes a difference, helps keep the feet warmer, and it offers options with backpacking or hiking that otherwise might not be viable while still offering the benefits of a decent workout.
In other words, there's a lot to love about what modern snowshoes bring to the table, especially for those of us who don't see winter as a season to take off but
Top Rated Snowshoes
Modern snowshoes look a lot different than they did in the past, and this should come as no surprise considering the advancement in materials, manufacturing technology, and the fact that winter sports are a widespread thing now.
While two differing pairs of snowshoes can look quite different in appearance, all of them follow the same general design concept, which is all about diffusing more of your weight across a larger area so you don't sink as deeply or as fast into the powder as you otherwise would. Someone who understands math and science better than I do could explain it in more detail, but at the end of the day all you need to know is that snowshoes allow you to be far more mobile when the ground is full of powder.
This can mean making some places passable that otherwise wouldn't be, and definitely makes moving over large snow much easier, as well as keeping snow out of your winter boots far easier, as well. This just means more comfort all the way around, and still plenty of calories burned on any winter hike you decide to tackle.
My personal recommendation for beginners: hit a local park when there's some serious snowfall so you can get used to them before really tackling an out of the way hiking trail or winter cross country adventure.
Chinook Trekker Snowshoes
Available in four sizes, these lightweight snowshoes feature a comfortable ergonomic design and are made from an ultra strong aluminum frame around which everything else is built. The polyethylene decking is built to be resistant to the sun's UV rays, and a solid combination of heel straps and ratchet bindings make sure your boots stay secure while quick release buckles allow you to release your feet quickly, as well.
The crampons are created from heavy duty aluminum while these snowshoes are even specially designed to give an extra little bit of traction even when you're heading down a mild slope. That is a rarity for a pair of snowshoes and is one of several reasons that the Chinook Trekkers really rise to the top even against the excellent competition found throughout the rest of this list.
These snowshoes have a reputation for not only providing great traction and being excellent for a wide array of moderate terrains, but they also have a popular reputation among users as being very comfortable, as well.
Tested for up to -40 degrees (which is the negative number where Fahrenheit and Celsius meet: fun fact I learned first hand from my days in Alaska), these reliable snowshoes will work in the harshest of conditions and the ratchets and bindings are easy to adjust even with gloves on, even in these extreme conditions.
Add in a really nice carry bag that includes side handles and backpack straps and it's hard to argue with everything these snowshoes bring to the table. That's even before learning about the limited lifetime warranty.
One important thing to note is that the recommended load these snowshoes can handle depends on the size of those shoes:
Size 19 – 59 to 90 lbs
Size 22 – 90 to 130 lbs
Size 25 – 130 to 210 lbs
Size 30 – 180 to 250 lbs
Size 36 – 250 to 300 lbs

MSR Evo 22 Snowshoes
The Evo 22 and Evo 22 Ascent snowshoes from MSR have gained quite the reputation as an elite pair of snowshoes, and even a brief look over a pair makes it easy to see why they are so popular among many outdoor enthusiasts.
The rails and brake bars are made from rust resistant steel and molded right into the decks of the snowshoe to create an extremely secure grip that will last the test of time. The key word here is durability, and Evo snowshoes have long been one of the favorites of outdoor hikers and winter hiking enthusiasts alike because of their proven reputation for lasting winter after winter no matter what the temperatures, the connected footwear, or the age of the snowshoes. For many active winter adventurers the Evo brand is synonymous with quality and reliability.
Manufactured in the United States and Ireland, these snowshoes are held up to the highest standard and at a mere 3 lbs 9 oz per pair they are very lightweight and easy to transport from one spot to another.
Built for trail use in the winter, these are some top notch snowshoes and if you pick them out for your choice in long-term outdoor use you won't be disappointed!

Lucky Bums Youth Snowshoes
Just like with swimming, camping, and many other sports and outdoor recreational activities, the best time to get people interested is starting in childhood when they are young. With this in mind, Lucky Bums (what a great name) has created snowshoes that are aimed specifically at youth and providing the right sizing to allow children to find the perfect fit so they can learn how to walk with these snowshoes on. The earlier they learn about all the ways to enjoy winter, the more likely these habits are to remain later in life.
Coming in four sizes (14, 19, 22, and 26 inches, respectively) these lightweight snowshoes are made from a special aluminum frame that is virtually indestructible and built to hold up to the harshest use and harshest temperatures. The bindings are adjustable while the design gives extra traction in and on packed snow, making it ideal as a pair of starting snowshoes for youth.
The total weight that is recommended depends on the size of the snowshoe that you choose to go with, starting at a maximum of 65 lbs for the 14 inch models all the way up to 120 lbs for the 26 inch model.
If you are looking for a way to help the little ones navigate the packed snow a little better and get into winter hiking and snowshoeing then start them early and that means starting with the amazing youth snowshoes that Lucky Bums provides.

Alps All Terrain Snowshoes Reviewed
Keeping the entire family in mind, Alps has created a series of all terrain snowshoes for men, women, and children to make sure that everyone can get out in the snow together and have some fun. Featuring a lightweight but heavy duty aluminum tubing and trademarked Nytex material, these snowshoes are durable while remaining lightweight.
Available in four sizes, and set with a lacing system that makes it easy to put the boot in or remove the snowshoe when necessary, this makes it easy to move across the snow as a group or start to pave your own way.
Make sure to measure up the length of the snowshoe with the weight of the person to make sure they have the proper snowshoes. By making sure to line these up right, the boots can be properly strapped in to allow more winter fun.
For example:
21 inch Alps snowshoes are optimized for up to 160 lbs
25 inch Alps snowshoes are optimized for up to 200 lbs
30 inch Alps snowshoes are optimized for up to 250 lbs
While heavier individuals who can fit their boots into these snowshoes can still make them work, it's important to note that they won't work quite as well compared to if you fall in the proper weight range.
IMPORTANT: Make sure to include any gear you're carrying in with the weight. If you're backpacking out into the winter wilderness for a camping adventure or wilderness survival test, you want to make sure you figured the backpack into your equation.
This is a high quality option and while their reviews are consistently solid there is one complaint that has come up. Not often enough to be called frequent, but enough that it is worth being aware that the bindings can be a bit on the small side, especially with larger feet or larger boots.

MSR Lightning Ascent Snowshoes Reviewed
MSR Lightning is a brand that has put out several sub-brands of snowshoes for winter adventurers, but it is really hard to argue against the Ascent design being the best of the best from what this company has to offer – even though every brand they put out has received very high marks recently from dedicated outdoor enthusiasts.
Offering 22 and 25 inch options, this is a particularly thick and solid design that emphasizes a single piece heavy frame that delivers the stability you want from any given pair of snowshoes.
Despite being a thick solid piece that looks wider or bulkier than even many other options the same size, the design with 360 degree traction frame, split teeth, and special crampons creates a solid grip and level of mobility that will be greatly appreciated by anyone out in the snow.
These are designed with the ultralight hikers and wanderers in mind, which is why these are so popular among many winter hikers and allows them to continue to stay in top notch long distance shape even when the temperatures drop during a snowy white winter.
The design is outstanding, and this is a solid ultralight snowshoe that many outdoor specialists will come back to again and again.

The New 2018 Winterial Snowshoes Revealed
One of the most exciting snowshoe designs new for 2018 come from Winterial and their 2018 design for their newest snowshoe. Offering sizes for both kids and adults, these are an outstanding option whether you are looking for some serious back country hiking and snowshoeing or just some recreational winter walking over and through the snow.
Larger snowshoes handle a weight of up to 240 lbs of weight and with a solid but tight group of dimensions, these lightweight high quality snowshoes are made to put up with the challenges that come with everyday snowshoeing and they are ready to meet the challenge.
Available in 7 different colors and featuring high quality aluminum teeth that give extra traction while making your way through the snow, these are very beginner friendly and unlike many other types of snowshoes, there's an actual focus on comfort and making sure that anyone wearing Winterial snowshoes will have comfortable feet at the end of the day instead of sore ones pinched in form the sides.
Add in the two included anti-shock poles and you have the ideal beginner set up to get out and to get moving throughout the wild even during the winter. Whether hitting hiking trails that are snow friendly, trekking through some wild hills, or making your way through the woods, there are plenty of options available when you have these comfortable snowshoes on your feet leading the way!

RedFeather Men's HIKE Recreational Series Snowshoe Kit
This is a really interesting entry because it isn't just about the exceptional snowshoe design, but in this case when you're looking at what RedFeather has to offer, it's an entire kit. Not only are there the snowshoes, but you also have the trademarked carrying bag, as well as two quality ski poles for support.
Referred to as the "Recreational Series Snowshoe Kit," this puts in everything needed to make sure that any outdoor enthusiasts have everything that they need in order to enjoy many a day out and about snowshoeing. These kits, like the snowshoes themselves, are made in the United States, right out of Lacrosse Wisconsin, a city that is well known for producing a wide assortment of made in America outdoor goods (including the famous Lacrosse snake boots).
Using a combination of well designed and highly tested bindings, these aluminum snowshoes allow for the maximum amount of flotation above the snow, making movement as easy as possible, with the three section poles making movement all the easier, especially in the legs.
The published four sizes' weight limits are:
22 – up to 150 lbs
25 – up to 175 lbs
30 – up to 220 lbs
36 – 220 lbs and above
If you want to get everything at once, and don't want to get caught up in accessories, RedFeather's snowshoe kit is a great way to go.

Enkeeo All Terrain Snowshoes
Aside from being fun to say, Enkeeo is a brand that is very respected among winter outdoor enthusiasts and are known for their quality construction. These snowshoes forgo steel and run with a lightweight aluminum alloy that cuts down on the ounces yet remains ultra strong. These come with a carry bag and feature popular ratchet bindings that are fully adjustable to work around various foot and boot sizes.
These snowshoes are black and orange in color in a combination that looks really great aesthetically, giving a solid look to go with the widely respected functionality that no one is denying.
These snowshoes are known for providing a stable platform with fantastic floating ability while still remaining lightweight and very flexible. Also designed for solid traction, you shouldn't have any problems finding a solid grip even when heading up or down reasonable slopes.
Enkeeo is all about comfort, durability, and mobility. That's an important trifecta when it comes to getting an ideal pair of snowshoes and only comes from exceptional design as well as the use of outstanding materials.
The curved back minimizes any dragging effect that can happen with other snowshoe designs, and there's a reason they have found their place on our list of the absolute best snowshoe options out there. Add in a great carry bag and detailed picture instructions for beginners and there's a lot to love about everything these snowshoes bring to the table.

Tubbs Men's Flex Alp 24 Reviewed
Durable is the name of the game when talking about the Men's Flex Alp Snowshoes from Tubbs, and while this name might not be as widespread as some of the others higher up on the list, that doesn't mean they can't hold their own against the big boys!
Taking advantage of the strength of carbon steel for the toe cramp on and upper jagged teeth for full traction on snow, the design and construction means you not only will be able to walk in snow, but also have an ability to scale your way up or down reasonable slopes that have some ice cover.
If you use your snowshoes with a pair of good trekking poles then you have even more control wherever you go during a winter walk or hike. While these are designed to be ergonomically friendly, there have been some reports that a little bit of comfort or flexibility is lost in the name of durability, so be aware that long periods of long-term use could easily lead to foot soreness.
These snowshoes weigh a mere 3.6 lbs and are optimized for up to 190 lbs although there are several reports of individuals weighing 210, 200, or even 250 who have used these for years and still found them both effective and durable.
Quality snowshoes that are built to endure constant use over years, and a great option if durable everyday use is on the top of your list.

Crescent Moon Gold 10 Backcountry Snowshoes
Crescent Moon definitely offers some of the most aesthetically pleasing designs of all the snowshoes on this list, with a definite eye to the younger sportsman. These are larger snowshoes that are less concerned with ultralight activities and are creating a solid pair that are especially useful for larger snowshoeing enthusiasts.
Coming in two eye popping colors and designs (apple red & blue lollypop), a pair of these snowshoes weighs a full 4.9 lbs per pair and the large snowshoes can be optimized for up to 225 lbs while supporting even larger individuals. The bindings can fit men's boots with sizes as large as 10 through 15.
This is a heavy duty snowshoe that is built specifically with serious backcountry snowshoeing in mind. Properly located stainless steel crampons means you never have to worry about your grip when wearing these, and you can take further joy from the fact that you are supporting an American company as these are made in Boulder Colorado using environmentally friendly processes to create some heavy duty snowshoes.
An outstanding choice for the right people.

Brief History of Snowshoes
Snowshoes have a very long history, as this invention has made traversing through rough snowy terrain much easier for many centuries. Obviously the ones that were crafted by hand from Natives to modern designs will look completely different because of time, technology, and better materials and advancement of material and design. That being said, making snowshoes is a major part of primitive skills workshops because for northern tribes and settlements these have long been a crucial part of increasing mobility and survival.
Historically, we know for certain that snowshoeing has been a common practice for at least 4,000 years although it could easily have been longer. Generally speaking snowshoes were not used as anything recreational but were a very necessary tool for individuals who had to work or hunt in northern climates with heavy snows.
The 1960s and the development of neoprene helped push forward lighter and less clunky snowshoes and this would be one of the early first steps to creating a more modern and recreational take on winter hiking and snowshoeing that many of us winter enthusiasts are now very much familiar with.
Snowshoes FAQ
Q: Do I really need snowshoes or will cleats do?
A: Depends on what exactly it is you're doing. If you are looking for a little extra footing on snow or ice high up on a mountain trail then some good crampons with a snow ax will probably do fine but if you are hiking through a lot of deep powder, you really should take a look at all your snowshoe options.
Q: Why do many snowshoe designs look so different?
A: The environment, situation, and materials used can all affect design immensely. Not all snow is equal. Fifteen foot snow drifts are a lot different than hard packed snow iced over on the side of a perilous mountain trail. Some tend to be better than others, but this is where research comes in and an understanding of what it is that you really need and/or are looking for.
Q: Are there right & left snowshoes, or are they just interchangeable?
A: There are indeed snowshoes for the right foot and the left foot. As with regular shoes the angles and sizes are going to fit a bit different from one to the other, so you will find that the far majority of snowshoe brands have a distinctive right and left.
Q: What type of footwear do I need to wear?
A: This will depend a little bit based on snow shoe design, but generally speaking a good waterproof hiking boot, preferably insulated, works for the majority of modern designs and can give your feet and toes the warmth, support, and
Q: Don't you have to learn a funny walk?
A: Not really. While it is a little tricky at first, as long as you can walk normally you'll quickly learn how to adjust your steps to use snowshoes effectively. The more you use them the better you get, but there's no "fancy waddle" or special walk – it's just slight adjustments to get you moving right.
Q: Do I need any special accessories?
A: You don't, although most snowshoe enthusiasts will recommend getting a solid and reliable pair of snowshoe/trekking poles to help keep your balance and move across uneven terrain since you never know what's under the snow! Around heavy snow, a pair of good waterproof gaiters to keep snow from going into your boots from the top is also a great idea for comfort's sake (and we'd move this up to necessity if you are using these on a winter backpacking & winter camping excursion).
Q: Where would I use snowshoes?
A: Many places! Over snow covered country side, covering your favorite hiking trails in winter, and in many areas there are parks and trails that actually have active snowshoe paths that encourage exploration once the snowy season has hit. A simple Google search will help you find many local options, and this can also open up some really nifty winter camping options in out of the way locations, especially if you have an exceptional winter tent ready to go!
In Conclusion
Getting around in winter can be a challenge, but it's no reason to cut down on your planned outdoor time or outdoor recreational activities. Modern snowshoes are fantastically designed, wonderfully built, and offer an awesome way to explore otherwise virtually unreachable parts of the wild during the snowy season and allow you some serious exercise with your back country hiking.
Great Introduction to Snowshoeing Video