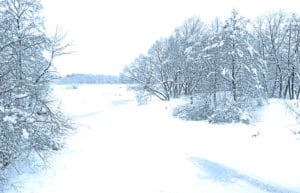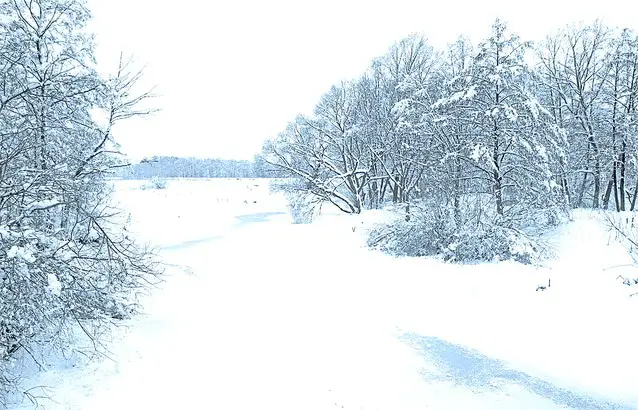 Although hunting and shooting in the winter months is fun, it's essential that you have the right gloves. Why might you ask? A high-quality pair of shooting gloves will not only help prevent the risk of frostbite, they'll also give you a better grip in the rain or snow.
While living in a place with all seasons certainly has both its high and lows, I've never seen temperature or snow as being excuses to let my shooting skills get rusty (though admittedly when it is -44 outside in Alaska…yeah, some things can't be helped).
There are several different top rated gloves for shooters that are currently on the market. When choosing the right gloves for your needs, you should consider the materials used, they effectiveness of their grip, and their ability to protect your hands from the harsh negative temperatures, and the quality of the fit to ensure a good shooting section.
Listed below are 6 fantastic pairs each unique in their own way. Read on and find the right gloves for you.
Hatch Elite Winter Specialist Gloves
The Hatch Elite Winter Specialist Gloves not only are sharp looking, they're also designed to keep your hands warm in the winter and provide you with exceptional grip in even the most adverse weather conditions. It doesn't matter if you're shooting in the rain, the snow, or even a storm, the chances of you dropping your piece is very unlikely when you wear these. The warmth in the fingers means you can squeeze off that perfect shot when you fight off the shakes.
The reason you'll receive such a good grip with the Hatch Elites is due to the layer of nylon and goat skin on the inner portion of the glove. For advanced comfortability, the designers chose latex as the base fabric. When you wear them, you'll hardly know you have them on. They're an absolute pleasure to wear, an act like a warm second skin to your hands even when the mercury in the thermometer begins to plummet.
To keep your hands warm in the coldest of temperatures, the designers also chose to incorporate thermal lining. By adding this extra layer, your hands will stay warmer for a longer period of time. The Velcro straps on the sides are convenient and can be tightened to your liking. They also help keep the cold from getting in.
I highly suggest investing in a pair of these. They're affordable, well worth the money, and are available in 5 different sizes. Give them a try. You'll be glad you did.

Hatch Specialist All-Weather Shooting/Duty Glove (NS430)
There are several different gloves on the market, but very few come anywhere close to these. The Hatch NS430 Specialists All-Weather Shooting gloves are comfortable, highly durable, and will protect your hands from the harsh cold.
The best part? They offer exceptional grip in all kinds of weather conditions. They're truly are a shooter's best friend, and there's a reason that these gloves appear on every discussion of the absolute top rated all-weather shooting gloves that are currently out there.
These all-weather gloves are constructed from a tough, neoprene material that'll keep your hands warm and provide you with a flexible yet snuggly fit. The Velcro straps located at the bottom also help keep the warmth in and can be adjusted for increased comfortability.
The thing that I truly love about these gloves are synthetic leather grip patches sewed directly into both the palms and the fingertips. These patches provide an extraordinary grip you can count on. Even if your gloves become wet from the snow or raid, they'll still allow you to grip your piece with no hesitation or concern, which shows a design that is truly focused on offering the best possible shooting experience.
If you're a hunter or someone who simply enjoys shooting during the colder months, then give these a try. You won't be disappointed.
There are 7 different sizes available, meaning almost anyone should be able to find a pair that gives them a truly comfortable fit, and all of which come in the color black.

Under Armor Cold Gear, UA Cold Gear
Under Armor is a well-established brand know for their high-quality clothes, and these camouflage shooting gloves definitely live up to their reputation. Hunters have come to trust this brand, and this is another time when they manage to deliver to hunters and outdoor shooting enthusiasts alike.
They're 87% polyester and 13% elastane. This means that they're not only comfortable but also extremely flexible too. In addition to this, both the palms and the inner fingers have a silicon layer for a superior grip.
Although all these features are great, the thing that really impresses me is the moisture management technology built into them. When you sweat, the inner material will literally absorb the moisture away.
To add to this, these Under Armor gloves have an extra long style to protect your lower forearm from the cold. They'll also help prevent snow from blowing up your sleeve, which offers that little extra layer of protection that can make a big difference when you really need it.
Another aspect I really like about these is the camouflage print. This camo design will help you remain hidden when you have your eye on a nice sized buck. They're the perfect choice for any serious hunter, or if you just want to sharpen your skills shooting at some awesome recreational targets to keep on top of your game, these gloves will work in a pinch for that as well!

Glacier Pro Alaska Pro Waterproof Gloves
These gloves are built tough, and I mean really tough. Extremely well-designed and using truly top notch materials, these gloves are made to keep your hands warm and dry in pretty much any kind of weather condition. Rain, snow, sleet, wind, cold, something in between or a combination of them all – these gloves can hold up to all of it.
The secret that the company really stands behind as being the foundation for that tough reputation is the 60 grams of trademarked Thinsulate that is built into them, a patented synthetic fiber thermal insulation.
This insulation will not only protect your hands from negative temperatures, they're also 100% waterproof.
These Alaska Pro winter gloves are decorated with a camouflage design and have genuine leather palms for durability and advanced grip. They also have a snug fit yet are breathable and flexible enough for you to shoot with superior accuracy. In other words, they are built for shooting in any season.
Whether you have small hands or extremely large ones, you'll have no problem finding the right size for you. They're available in small, medium, large, X-large, and XX-large. They're definitely worth every penny.

Legendary Whitetails Spider Web II Pro-Text Glove Medium
If you're interested in hunting gloves that offer superior grip, then the Legendary Whitetails are the perfect choice. The dependable grip is attributed to the Pro-Text finger and thumb technology that's imbedded into the glove. Even in snowy and or rainy conditions, your weapon will rarely ever slip out of your hands.
Another feature that makes these Pro-Text gloves worth the buy is the 3-layer interlock Thinsulate built into them. This patented synthetic fiber thermal insulation is designed to keep your hands toasty and also contains an Odor-X anti-microbial lining as well. Now, how cool is that?
The outer portion of these gloves are made of spandex and decorated with RealTree® Xtra Camo. They'll not only help camouflage you, they'll also allow you to operate a touch screen device while wearing them. This works with tablets, smartphones, GPS systems, and other similar electronics.
There are three sizes available, medium, large, and X-large. The price to own a pair is very reasonable for what you're getting. They are a bit thicker than what most people think of when it comes to shooting gloves – even for cold weather – and this can be a legitimate issue for some people with larger hands.
Most hunters and shooters I know who use these gloves like them immensely. I prefer thinner gloves, but these worked just fine for me, I just have really large hands and am incredibly resistant to the cold, so that's a preference thing – not a referendum on performance.
Anybody that hunts or shoots on a regular basis should definitely at least check these out.

Primos Premium Stretch-Fit Shooting Gloves
If you're an experienced hunter, then you've probably heard of the Primos brand name. In fact if you've read a lot of our winter gear articles, this is a name that has certainly come out more than once.
Primos has been providing their customers with a wide range of high-quality hunting products and supplies for decades. Ones of these products is their camo stretch-fit shooting gloves.
These gloves are not only made out of tough, durable material, they've also been tested in the harshest environments and passed every test. It doesn't matter what kind of weather you're hunting in, they'll always stand up to the challenge and win.
Besides just durability, these Primos Stretch-Fit Gloves also have an outstanding grip. Both the palms and the inner fingers have a special dotted texture that really clings onto whatever it is you're holding on to and really stands out even when looking at excellent examples of well designed shooting gloves.
Having your weapon slip out of your hands is simply not a concern when you're wearing these, and the solid grip means you won't be wrestling with a wet or slippery stock or trigger setup while practicing on targets – you will be able to aim and shoot with a completely firm and stable hand.
These are truly remarkable and worth your attention. They're designed as one size fits all which I'm honestly always a bit suspicious of having monster-sized hands but these do have quite a bit of stretch that will be more than enough for most people looking for a versatile pair of top rated shooting gloves for winter target shooting.
They're reasonably priced and well worth the buy.

Shoot with Confidence!
Getting a pair of truly high quality and warm shooting gloves that can help your fingers stay warm and steady even during the coldest weather is crucial if you want to keep your shooting skills sharp. Often times the same gloves that work great as winter hunting gloves are also going to be a good options as cold weather gloves for target shooting.
The key is finding a great pair of gloves that are going to both keep your fingers warm while also minimizing any loss in dexterity that you might experience. The list here gives you a great list to look at and to find a new favorite pair of gloves for yourself or as a special gift for that special shooter in the family.
Quick Video Review Preview for Cold Weather Shooting Gloves