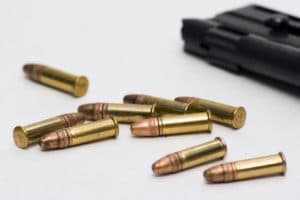 Admittedly I don't get out to the firing range nearly as much as I'd like. A few hours of target shooting really brings me back to my days in Scouts. The concentration and experience learning to shoot one shot at a time with an open sight bolt action .22 rifle. Obviously my experiences rifle shooting have improved and evolved since those beginning days.
This started with finally using a scope to trying out a wide range of awesome rifles above and beyond the basic .22, picking up on the many accessories available to shooters has been an awesome journey and in particular I'm a big fan of the rifle buttstock shell holder.
A rifle buttstock shell holder is an amazing shooting accessory that every serious hunter or recreational shooter should own. These clever little contraptions allow you to conveniently carry your ammunition and load it in the quickest fashion possible. Not only that, by utilizing a shell holder, you'll be able to hold onto your empty shells much easier, as well. This makes the spent shells easy to pack out so you leave no trace behind.
When choosing the right design for your specific needs, you'll want to consider how many shells you want to hold, the kind of environments you'll be shooting it, and the kind of firearm you own. Listed below are quite a few selections that are definitely worth the investment. Check them out and find the right pull-on bullet sleeve for the rifle that meets your specific needs.
Rifle Buttstock Shell Holder by Allen
Allen really made a quality product here. This buttstock shell holder is constructed from a tough elastic material that won't rip, tear, or become defected after years of outdoor use. The elastic design allows you to use this shell holder with just about any kind of rifle you can think of.
This particular stock cartridge holder is designed to make sure that you will always get a tight, snug fit, so you can continue to shoot with no unnecessary obstacles or distractions – and you know right where your next bullet is to re-load and take that shot.
The cartridge loops on this buttstock accessory are also another impressive feature. You'll be able to hold a total of 9 shells without having to worry about your ammunition slipping out and getting lost. The stretchy, elastic loops keep your shells secure no matter what size they are and this buttstock cartridge holder from the Allen Company is designed to easily work with a large number of different rifles and rifle designs.
That versatility is definitely a major selling point and part of the reason they rank at the top of our list of the top options. This is one amazing shooting accessory definitely worth the money and although it doesn't come with a cheek rest, as far as old school stock bullet holders go this is an amazing option.


Diamond D Leather Rifle Butt Cuff
This is actually a relatively new addition to the list, and we have to thank the readers who e-mailed us and told us about this one! An excellent leather butt stock shell holder, the Diamond D is very well made, strong but soft, and comes in several colors with minor design variations to create a versatile option.
Every single loop uses reinforced stitching to make sure these loops stay the right size even after years of use and don't stretch out – a problem with more cheaply made buttstock shell holders. That high quality work stands out immediately, a does the quality of leather being used.
The bands themselves can be leather or elastic and that adds even more security to your setup. Depending on the set up these will hold 6 rounds for your rifle or 5 shotgun shells (12 gauge).
The look is great, the feel is great, and the attention to detail is what really sets these apart from from your run of the mill option. These are reasonably priced and give a high level of quality for hunters who want gear that is going to last the test of time in real world conditions.
Great addition to our list of top shooting accessories!



Unigear Tactical Buttstock Cheek Holder
The Unigear Tactical Buttstock Cheek Holder is a well-thought up product perfect for any serious hunter or avid shooter. Not only can you store 6 shells in the outer holder, this little bullet holster is attached by Velcro and can be removed with little effort at all. I found this to be quite convenient.
If you have items you like to carry, then you'll also love the spacious pouch located on the side. This pouch features another detachable shell holder and has enough space to transport a wide selection of other accessories too. The pouch securely closes with a two-way zipper and will keep your possessions from getting wet or lost.
The durability is another aspect that's also quite remarkable. This buttstock ammo holder is constructed from a tough nylon material that's built to last. Whether you're shooting in the snow, the rain, or even the extreme heat, you can feel great knowing that this rifle accessory will continue to hold up no matter what. In fact, every purchase even comes with a lifetime, hassle-free warranty. Now, that's what I call a guarantee.
Last but not least, the padded cheek rest will help you enjoy a comfortable, accurate shot every time you pull that trigger. The three nylon straps help hold the device tightly to your firearm and can be adjusted to fit just about any sized rifle you own.
This is one quality product every gun lover should consider investing in. Give this baby a try, and you'll be glad you did.


Mossy Oak Buttstock Cartridge Holder
If you're interested in a simple yet high-quality buttstock cartridge holder, the Mossy Oak is a very wise choice for the money. You don't have all the bells and whistles, but what you do have is one useful shooting accessory that does exactly what it promises and does it well, while sporting a more traditional Western look that many shooters will appreciate. This convenient ammunition holder holds a total of 9 shells and fits just about any size rifle.
The best part? Attaching and detaching the holder is easy and only takes a few seconds. Makes for a great way to start the hunting day, and an equally easy end to it whether back at the vehicle, at home, or back at camp, as well!
In addition to this, you'll also love the snug fit. Whether you're shooting in the rain, the snow, or even the wind, this Mossy Oak buttstock shell holder will always remain attached tightly and securely to your firearm. This particular shell holder is truly designed as an "old school" design that brings that old school look, feel, and functionality to your rifle.
This is one fantastic product that puts nine more bullets conveniently available just a couple inches away, and this is one rifle cartridge holder for the buttstock that should consider adding to your collection. You won't regret the purchase.


OneTigris Tactical Buttstock Shotgun/Rifle Shell Holder
To be an effective survivalist, you need to have the right tools, and the OneTigris Tactical Buttstock Shell Holder is definitely a product you'll want to take with you on your next adventure. Made from a durable nylon and held together by tough stitching, this survivalist accessory will continue to hold up when used repeatedly in the rain and snow.
The thing that's really great about this tactical cartridge holder is the ability to hold 5 shotgun shells and 7 rifle shells at the same time. If that's not enough, there's also a spacious pocket where you can store quite a few accessories. The pocket also closes with a tough zipper to prevent moisture and dirt from getting inside.
To help you improve the accuracy of your shots, this buttstock accessory from OneTigris features an extremely comfortable cheek rest. One you try this feature out, you'll never want to shoot with anything else again. Shooting with this holder will definitely add to your overall experience.
Although touted as being tactical in nature for the true prepper or survivalist, this is an outstanding option that any hunter or recreational shooter will find incredibly useful, as well. The versatility that allows it to work with all your shotguns and your rifles is just an added bonus.
The OneTigris rifle/shotgun shell holder is one of those shooting accessories that is sure to make plenty of wish lists!


BronzeDog Adjustable Leather Buttstock Cartridge Ammo Holder
This adjustable buttstock shell holder by BronzeDog is made out of genuine leather and aside from coming in three different color shades, it also offers several different stylistic options to choose from so you can make sure you get the best fit for your needs. You have a choice between a 7.62 caliber and a 12/16-gauge size, and each size is available in either black, brown, and Khaki. However, it's important to note that every option available is specifically made for right-hand shooters.
Both of the 7.62 caliber and the 12/16-guage styles can carry a total of 6-rounds and have a convenient pouch located on the side. This pouch is great for storing additional ammunition and other shooting accessories. The stylish leather lacing located at the bottom is also a unique feature. This lacing is easy to adjust and gives the overall design a real stylish look.
Let's be honest: from a pure classic look BronzeDog beats the hell out of the competition. This is a stunningly good looking buttstock cartridge holder and sticks out with a look, style, and design that isn't just old school: it's the very definition of old school "Awesome." I have to say, I really find this buttstock ammunition holder to not only be an effective hunting tool but also a choice that simply stands out from the rest of the products on the market.


Tourbon Leather Buttstock Cheek Rest
Do you like quality leather? If so, then you'll more than likely love this gorgeous Tourbon leather buttstock cheek rest. The leather is durable and is made to last. The elastic straps located at the bottom are easy to adjust making this buttstock accessory an appropriate choice for any sized rifle.
In addition to this, there are actual two types of leather available, giving you a very different choice of aesthetic options depending on which look you like the best. Available in either genuine leather or PU leather, there is a lot to love about either look and I know at least one hunter who has one of each. Hey – to each their own, especially when the quality is this good!
This Tourbon buttstock ammo holder will carry a total of 8 rifle shells tightly and securely, so you don't have to worry about losing or searching for ammunition. Your rounds will be easy to access and easy to load. This will help you remain quiet and display little motion when you're out in the wilderness hunting.
To add to this, there's also a built-in cheek rest up top. This cheek rest is comfortable and will help you get a more level and accurate shot. When you shoot with this useful tool, you'll see your game move to the next level in no time.


Airsson Tactical Buttstock Ammo Pouch
The Airsson tactical buttstock ammo pouch is constructed out of a tough nylon material with an extremely high-density rate. This means that no matter what kind of weather conditions you prefer to shoot in, this pouch will continue to stay in great condition no matter what. That's great news for hunters, survivalists, outdoor target shooters setting up ranges on their property, and frankly anybody else that loves to shoot in the great outdoors.
The adjustable Velcro straps allow you to attach and tightly secure the nylon ammo pouch to just about any kind of rifle you own. You'll never have to worry about slippage and the leather pad up top allows you to shoot both comfortably and accurately. This Airsson buttstock accessory is one the best models on the market and worth every penny.
If that's not enough to impress you, the 2 Velcro shell holders and the side pocket should. One holder is located on the outside and can carry a total of 7 rounds while the other is conveniently attached to the inside pocket and will carry a total of 5. The side pocket is also large enough to store additional ammo and other supplies.
This is one great tactical pouch, but one thing worth mentioning however is that this accessory is specifically designed for right-handed shooters, so unfortunately Southpaws will have to look for another option.


Tourbon Hunting Gun Buttstock Cheek Rest & Ammo Holder
Tourbon shows up again with another great design among our top rated ammo holders for rifles. This really shouldn't be a surprise considering the company's reputation, and this model holds up nearly as well as the previous one on the list.
Let's face it, there are few things more annoying than trying to shoot only to have your ammo holder become loose, slip, or do something else to screw up the shot. When you invest in this Tourbon buttstock accessory, you won't have to worry about that. Why might you ask? The anti-slippage pad conveniently built into this model prevents the cheek rest from moving about. To add to this, there's even an addition cheek riser piece that's approximately 35mm in size for increased accuracy. Now, how great is that?
This ammo holder by Tourbon holds a total of 8 cartridges and can easily fit just about any sized stock. The two Velcro straps allow you to attach this accessory to your firearm quickly and with little effort, which is always a good thing when it comes to getting your firearm prepped on the range or in the field.
Another thing that's really impressive is the leather and canvas design. This blended material is comfortable to shoot with, extreme durable, and will even keep your face warm in the colder months and cool in those humid temperatures. This is one innovative buttstock accessory, if you ask me.


Spika Rifle Butt Stock Shell Holder
Do you own a 0.22 caliber/17HMR firearm? If so, then the Spika Rifle Stock Shell Holder is the perfect item for you. This convenient little buttstock accessory holds a total of 14 rounds and features elastic loops for a secure fit. You'll never have to worry about your ammunition slipping out or becoming lost. Your cartridges will be easy to access and take seconds to load.
Another feature that makes the shell holder by Spika worth the buy is the tough, nylon material used in the overall design. This product is built to withstand the harshest conditions and has a convenient built-in stretchy-sleeve.
This stretchy-sleeve allows the holder to be attached and detached within seconds. The process really is that easy, and easy/convenient is always a really good trait when it comes to any accessory that is supposed to enhance your experience.
For your satisfaction, every purchase comes with a 1-year warranty. If anything should happen to your buttstock cartridge holder with in the first year, you can feel great knowing you'll be taken care of. Spika guarantees it, which is always great to see when a company backs up their products whether shooting accessories or any other field (especially when it comes to the outdoors).
What Should You Look for in a Rifle Buttstock Ammo Holder?
This is a great question, and one that really cuts to the heart of the matter here. How do you find the specific buttstock that works best for you and your needs? There are several main factors you'll want to look at before making a final decision.
Is a cheek rest built in?
This is a big deal for some shooters, and others would rather not have that rest because they like the feel of the rifle butt and that's the way they grew up shooting. There is no right or wrong answer here as it is a matter of preference – but some of these buttstock bullet holders feature a built in cheek rest while others don't.
If you have a strong feeling over whether or not you want the rest built in, you will definitely want to take a look at each one to make sure it meets your specific standards and perhaps go to the #2 choice on your list if the top one doesn't meet your standards.
Rifle, shotgun, or both?
There are buttstock ammo holders that are just for rifles, there are some that are just for shotguns, and then there are those options that take care of both (we point out these models out of the top nine as there are a couple that focus on both). Is the extra versatility of one model ideal? Would you prefer a different design based on look or functionality and grab one for shotguns and one for rifles?
There are many great options and while we focused primarily on the rifle buttstock cartridge holders, that doesn't mean we don't appreciate the versatility of ones that are also designed for shotgun season, as well!
Right-handed or left-handed?
Seems like a simple detail, but only if you have never had to learn to shoot aiming with a different eye or shifting uncomfortably as everything reverses on you. Several of these have designs for both right and left handed shooters, so don't lose heart if you're a Southpaw, there are going to be great options out there!
In Conclusion
There are many great options out there, and among the nine that we saw as being worthy of being on our top rated list, you should be able to find at least one (if not several) that are not only going to meet your basic needs but will also make you very happy with the purchase on top of it. I know first hand just how much of a difference the right shooting accessories can make and if you get the right one of these you won't be sorry!
Great short video review of the Tourbon leather buttstock cartridge holder

Other articles you may be interested in: