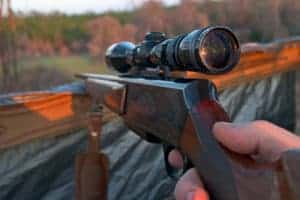 While there are certainly incredibly isolated areas where hunters can still find themselves getting lost, but with the advances in outdoor and GPS technology, there are more solutions than ever that can help hunters go where the best game is with far less worry about getting lost or mis-directed than ever before.
While not necessary for all hunters, there are many who are going to find a GPS system an exceptional addition to their equipment. Being able to perfectly mark where camp is, where the roads and local towns are, or where local hunting areas are means even during a weather change you have a clear path back to where you need to go.
Whether keeping it on yourself or having a system to keep track of the hunting dogs who like to wander, GPS can be an absolutely essential tool when out hunting in some seriously rustic country.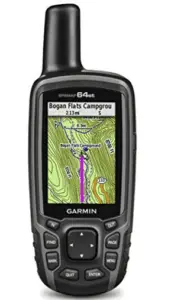 Top 11 Portable Hunter GPS System Options
One thing to discuss right off the bat is just how different the many hand held GPS systems for hunters, hikers, and other outdoor enthusiasts are from one another.
Whether you like to fish, hunt, hike, or even go way off the beaten path for geo-caching, there are actual global positioning systems that are designed for your favorite outdoor activity.
Because of that, it is important to know that what works really well for a hunter might not be the best option for someone going geo-caching. A little bit of research is going to be needed to pick one style from another.
The good news is this means you have plenty of options. This also means that you will need to take the average ratings worth a grain of salt because the needs of most hunters, hikers, or geo-cachers when it comes to a portable GPS system can vary wildly.
However we do our best to give a general comparison chart that helps you get an idea of what's in your budget or worth looking at, before tackling the 11 best 2017 outdoor GPS systems (as we see it) currently on the market. You're sure to find an outstanding option on this list that will get the job done for you!
Garmin GPSMAP 64st Review
Considered as the best overall option by many hunters and outdoor enthusiasts, there's no denying that Garmin is not only one of the best names in the business when it comes to portable handheld GPS devices, but the GPSMAP 64ST is a top-notch design that excels in the rugged outdoor terrain while delivering some serious data on a color screen map that many hunters find especially easy to read.
This technology is really top notch and it isn't available with every GPS model, which makes it all the more impressive.
This screen even has the ability to adjust by zooming in or zooming out – giving you an outstanding ability to adjust your view. Need to see the upcoming terrain up close? Zoom in. Feel a little bit turned around and need to re-orient yourself? Zoom out for the more general picture. This ability to adjust is part of what makes the Garmin 64st GPS for hunters one of the top choices out there. Navigation is much easier when you have the ability to adjust, adapt, and then continue forward (or correct course) in confidence.
The helix antenna allows for the use of dual technologies, giving the hunter access to both GPS & GLONASS technology and you can even enjoy the benefit of an additional signal boost. The 16 hour battery life is a major selling point, giving you some serious juice to use no matter how much traveling you have to do throughout even a long day of hunting.
What else makes the Garmin 64t one of the top portable GPS units out there?
250,000 pre-loaded caches
100,000 topographical maps
1-year subscription to BirdsEye satellite imagery services
Ability to add new maps
8 GB of memory for uploading
Electronic compass
If you want to develop and upload your own maps and trails, that is completely doable, using your current location to develop your own versions of local trails and camps. Plenty of topographical data means better navigation. Add in the 3-axis tilt compensated electronic compass and you will really appreciate what this GPS has to offer.
While it would be nice to see a touch screen, this is a really great model and especially good for hunters and that isn't a major negative. That being said, the battery life on this model is not going to last over several days so people looking for a day hike or hunters at camp who don't have a portable solar battery charger may need to consider another model or having a backup.
Finally, as an added bonus, one great feature is that this GPS has the ability to connect with iPhones so you can receive texts and emails. Turn this feature off when you want to get completely away, but when you want to get out and about and still need to be connected this is an awesome cool feature that lets you do it!

Garmin Montana 680t Portable GPS System Review
The Garmin Montana 680t is a portable GPS system for hunters that overall has some extremely high ratings but also has gotten a little bit of blowback from traditionalists. The reason for this is that when it comes to features (aka "bells & whistles"), then this is the system that is going to speak to you.
The Montana 680 is a GPS system that is built for a wide range of activities out in the wild off the beaten path. Featuring both GPS and GLONASS network technology, putting it head and shoulders above many of the other devices out there.
Considered a bit of a splurge option by some, this portable unit is lightweight at a mere 10.2 ounces and has a popular touchscreen display (single finger use) on a four inch screen. The screen is designed to be glove friendly, and the design makes for easy powering on and off. There aren't a lot of complicated side buttons: you can focus on the display to get the info you need, keeping things simple, streamlined, and easy.
This hunter's GPS by Garmin includes a variety of really impressive bells and whistles that include:
Over 100,000 pre-loaded topographical maps
Over 250,000 geo-caches worldwide
3-axis compass
Barometric altimeter (watch that weather)
Automatic geo-tagging of any taken photographs
1-year subscription to Birdseye satellite imagery
And many, many more benefits!
There's a reason many hunters refer to this model as the ideal "splurge model" of handheld portable GPS systems. This just scratches the surface of everything that the Montana 680t has to offer from pre-planning a route or area to creating new notes and maps while out and about a favorite area – you can mark it up as you see fit.
Good for a variety of outdoor events
There are often major differences in the "best outdoor GPS unit" lists between hikers, geo-cache specialists, and hunters. However, Garmin's Montana 680t is one of the rare models that is versatile enough to appear on every single one of these lists…and usually towards the top.
In other words, whether you're hunting, hiking, or even heading out on unexplored waters to find new fishing hole, this portable GPS will be a great choice. Add in the ability to view and map out various routes, camps, special markers and more – and a rugged design and solid carrying case, and you will likely be incredibly happy with this choice.
You also have the very nice ability is how easy it is to share your routes, camps, and points with other users of Garmin GPS systems (even wirelessly).

Garmin Foretrex 401 Hiking GPS Reviewed
If you're not a bells and whistles type of hunter, and you want a pick that tends to be very budget friendly in pricing, then the Garmin Foretrex 401 GPS is a very good streamlined option. While advertised as a waterproof hiking GPS, for many hunters needing a no-frills outdoor GPS, the Foretrex is a great option.
Small, lightweight, and designed to be strapped to your wrist like a watch for easy reference (and one less thing to carry along), the Foretrex GPS from Garmin keeps track of routes, waypoints, sunrise/sunset times, and more.
This model definitely receives high marks for quickly finding a signal while out in even some of the wildest and most rural areas, and does well keeping up that coverage under dense tree cover, in narrow valleys and canyons, and other challenging terrain areas that you are sure to come up on whether hunting or hiking.
Compatible with your computer, you have the ability to load additional marks, routes, and even waypoints from your PC using a connective USB cord. This model isn't about bells and whistles, but as a watch wearable budget GPS it is an outstanding choice that has proven really popular with a variety of outdoor enthusiasts.
If you're looking for a relatively inexpensive reliable barebones GPS, this is going to be a fantastic pick for you before your next hunting trip.

Garmin Oregon 650t Handheld GPS Reviewed
Garmin's Oregon 650t model of GPS for hunters has received many high marks from many hunters and other outdoor enthusiasts who have tried the newest edition and have very good things to say about the Oregon.
Appearing on virtually all "best of" or "top rated" lists for the top options out there, Garmin's 650t Oregon is an outstanding portable GPS with plenty of popular features, not the least of which is a 8MP digital camera, which allows for the taking of pictures while out and about in the wild.
This handheld hunting GPS is another one that is loaded with features, weighing in at less than 1/2 a pound at a mere 7.4 ounces. The 3-inch screen features a display of 400×240 pixel touchscreen. The screen is easy to see in all types of weather thanks to a clear LED backlight which makes reading the screen a breeze. There's even an automatic adjustable display feature that reads the glare, light, and more to help create the most readable setting for the hunter without him/her/you having to do anything.
The multi-touch capability of this particular GPS model makes it quite a popular choice and most hunters find they can even use it effectively with gloves on. The included re-chargeable battery pack offers 16 hours of life per charge while this model also accepts AA batteries, giving you options.
Exceptional GPS abilities
The Oregon 650t has connection to both GPS & GLONASS, which tells you this is absolutely one of the elite models that Garmin provides since only their premium models. That means satellite positioning, a tri-axis compass, and plenty of sensor information that gives all the information you could need while out and about, even including relatively accurate altitude or barometric info. If you want to be in the know, this is an outstanding option.
This hunter's portable global positioning system includes a variety of impressive features like:
3.75 GB of on-board memory
Expandable memory
100,000 pre-loaded maps
Extremely detailed topographical maps
Ability to upload your own additional maps and routes to add in
Blue tooth sharing capacities
There's a reason that this is considered one of the top GPS systems currently out there, and it is a truly sleek and well-designed piece that offers hunters a lot. The Oregon holds its own against the other big boys and then some and deserves its spot on this top rated list.

Garmin Montana 610t Camo Hunter GPS Reviewed
Not the same level as the newer Montana 680 model at the top of this list, but the clasic Montana 610t hand held GPS for hunters is a great design that still holds up and deserves its spot on this list of top rated hunting portable GPS. The camouflaged design is one that most hunters will certainly appreciate.
Featuring GLONASS & GPS satellite imagery, this particular Garmin GPS design was the front runner for offering advanced ability for geo-tagging, route planning, and even a 3-axis compass with tilt compensation. Storing up to 200 routes and 4,000 way points, there's a lot to like about this GPS especially for hunters who may check out a couple of new or tricky areas but are generally not world travelers but have a few basic seasons or destinations.
Add in the fact that this model holds 16-22 hours' worth of battery life and there's a lot to like. This model has a full 250,000 pre-loaded geo-caches that were properly recorded and tagged from Geocaching.com, which makes this a great GPS for geo-cachers, as well.
The 610t Montana model holds up the Garmin name, and can quickly locate where you are even under heavy cover or stuck in deep canyon territory. A solid model that many hunters are more than happy to have with them when out deer hunting, elk hunting, bear hunting, or enjoying a wide variety of other hunting seasons in new territory.

DeLorme InReach Explorer 2-Way Satellite Communicator Reviewed
There's a lot that DeLorme's InReach Explorer has to offer hunters looking for a reliable GPS system before their next outing. This satellite communicator is one of the top options for those hunters looking to get away from the Garmin domination of the market, and one thing that jumps out right away about this option is the incredible 100 hour battery life that definitely puts almost all other top models to shame.
That's the kind of battery life that allows this model to even be used effectively in isolated weekend camps.
The next thing that quickly jumps out is the wide array of features that really help set the DeLorme unit apart from many of the other options that you can find out there on the open market. This model has not only everything you expect out of traditional GPS but it also includes many features you don't expect like:
2-way satellite messaging
SOS tracking capabilities
Ability to raise search & rescue centers in emergency situations
Adjustable interval settings for transmitting location while moving
Built in navigation tools
That is a very impressive list of added benefits that go above and beyond what most hunters are going to expect out of a handheld GPS but if they are going out to a particularly new or wild area, it's definitely worth a look.
The one major downside that's obvious right away: the screen is actually pretty small – especially when compared to several other modern models on this list. Offering only 1.8 inches of screen space, this model is going to cause a bit of squinting for those of us who are a bit hard of seeing.
However as an overall package this is another outstanding option and even has a Bluetooth pairing that allows you to use your Earthmate mobile app via smart phone, dropping an entirely new level of use you don't expect from a conventional GPS.
Our pick for the best of the non-Garmin options.

Garmin eTrex Handheld GPS Navigator Reviewed
The new Garmin eTrex is the modern replacement to the discontinued Dakota 20 by Garmin and offers an excellent budget friendly option that still provides a wide array of portable electronic navigation options without busting a tight budget.
Featuring a 2.2 inch screen that boasts a 240×320 pixel display that functions well in direct sunlight, there's a lot to like about what the Garmin eTrex GPS navigator brings to the table.
The eTrex (sometimes referred to as the eTrex 30x) has many great features that make it stick out from the competition. There is a built in base map, over 3.7 GB of memory, and even the ability to expand memory based on a memory microSD slot. This means despite starting with the ability to have a huge number of maps, even more can be added with the right extra pieces. Add in the naturally built-in 3-axis electronic compass and it's not hard to see why this model has received so many high marks.
In addition to these basic features, the eTrex 30x also include a barometric altimeter, and the GPS receiver i boosted by a HotFix satellite to help keep a bead on your wherever you are. Consistent with most Garmin models, these not only have GPS but also have GLONASS connection.
You can share your plans
This Etrex hunting GPS comes with free software to make it easy to plan a trip as well as connect with those close to you who also have Garmin GPS devices. By using Garmin Adventures you have the ability to share your travel plans, upload and save way points and that way if there is an emergency situation or a search is needed because you find yourself in a wilderness survival scenario, then that data is available to help with the search and even rescue.
The eTrex runs on two AA batteries and can go up to 25 hours on a single charge. The device is water resistant, but not water proof, and features an impressive IPX7 rating. Add in a healthy array of base maps that not only look at streets, but many that include wild maps as well. However many individual hunters report that the base wild maps aren't sufficient, though downloading Topo 2008 maps is an easy fix that will take care of that situation.
This is a very solid portable hunting GPS that is definitely worth a serious look.

Garmin Etrex Touch 35 Reviewed
A popular portable GPS system that is a great fit for the hunter or the hiker in the family. This particular model has been hard for many people to get a hold of because the Garmin eTrex Touch 35t is arguably the best multi-use model because it is designed to work so well for so many different activities.
In fact, this GPS is really unusual in that it allows "activity profiles" to be created so there can be one for hiking, one for biking, one for hunting, and more. In fact there are quite a few different activities included and you can adjust your handheld system based on whatever activity you are going to enjoy on that particular day (or trip).
This model is a mere 5.6 ounces in weight, and is built to be rugged and waterproof that way it can be mounted on a bike or boat without too much concern. The Garmin eTrex Touch 35t includes over 100,000 topographical maps already loaded and comes with the dual GPS/GLONASS. The electronic compass and altimeter means that eTrex is really good about identifying your heading quickly. The 2.6 inch display is touchscreen in nature and with over 16 hours of battery life, it's a solid choice.
There's a lot to love about these handheld GPS systems for hunters, but the eTrex offers profiles for:
Climbing
Hiking
Hunting
Biking
Geo-caching
Fishing
A fantastic option, especially for an active family full of outdoor enthusiasts and athletes.

Bushnell 360500 Back Track Hunt Reviewed
A model that really goes back to the basics, the Bushnell 360500 Back Track Hunt GPS is a very straight forward and no frills Global Positioning System for hunters that gets right to the point and serves its one basic purpose quite well.
The Bushnell features a simple display with a blue blacklight for easy reading. You get basic information like sunrise and sunset times as well as peak moon light times. The ability to tore up to 48 hours of trip data and 25 different locations means you have a strong ability to customize your Bushnell GPS system to your needs, at least on a limited localized basis.
While this works well for many hunters and is generally pretty well thought of, there are a few potential negatives that we need to cover in order to give a fair review. While overall this is a good GPS for bad weather use, over time the plastic back might eventually fail. This isn't built to be roughed up in a heavy duty way and it isn't designed to easily gerry-rig back together.
Also worth noting is that some hunters have reported some trouble with the GPS making quick location fixes when there's pretty heavy foliage overhead like very thick forests and this can be exacerbated with bad weather. It's worth consideration depending on the weather you're used to during the season and your favorite hunting location.

Garmin Rino 750 GPS Reviewed
The Garmin Rino 750 featuring a 3 inch screen is a solid chance that has a reputation as one of the few handheld GPS options out there that is consistently reliable. In fact, when it comes to having a solid connection that just will not break – the Garmin Rino 750 has a reputation for connectivity that is unmatched.
That's a pretty solid think to be known for, and the fact that the Rino 750 isn't just a GPS device but also offers the option of functioning a a two way radio that allows for texting and voice call to another of the same model and suddenly it looks even more attractive as an option. The 3-inch touch screen is a handy setup and the reliability is obviously a large selling point for this model.
Add in the strong conventional qualities that you expect from a GPS and the choice between a landscape or portrait look makes it even better.
This model does feature Bluetooth connectivity as well. The combination of two-way radio, communication headsets, and ability to update automatically when connected in civilization means that you can enjoy updates without worrying about falling behind.
The maps will be solid and the GPS and GLONASS positioning means that you can enjoy everything the outdoors has to offer while keeping a solid tracking on during the wild.

Magellan eXplorist 310 Waterproof Hiking GPS Reviewed
A relatively new arrival to the list, Magellan's eXplorist 310 is mainly advertised as a hiking GPS system but it has also been used by some hunters who find it an adequate, though not a stunning, GPS system by any means. While calling it modest might be a good description, what this model actually decides to do, it does pretty well.
The Explorist is waterproof, has a bright and colorful LCD display that is easy to see, and gives actual physical buttons and a small joy stick for those of us who have difficulty accurately operating a touch screen, especially with gloves on.
This will not be comparable to the really high end models on this list, but by the same measure it is good as a relatively inexpensive model that takes care of helping to map out local parks, lonely gravel roads, and your favorite wilderness areas to hunt. This isn't a fancy model but it works quite well as a local no-frills GPS.
Magellan also offers a choice that is non-Garmin if for some odd reason you're not a big fan of that hunting GPS giant.
Not the hottest option on this list, in our opinion, but if you don't need too much it is worth a basic look.

What Should You Look for in a Portable GPS System?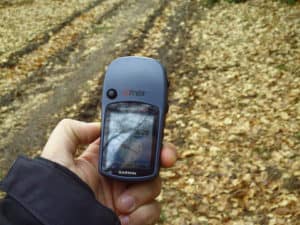 This really is the million dollar question, isn't it? Many portable GPS systems are designed for general use but if you're a hunter you're not looking for road directions, you're looking for a way to get back to base camp or a clear topographical map of the heavily forested area you're going to be trekking through.
Don't underestimate the power of local terrain when it comes to figuring out the best portable GPS for your specific needs. What works great for one hunter might not work for another, because features that matter to one individual just won't be pertinent information for another.
In other words there really are a ton of options out there and while we do our best to put the top rated options in a relatively correct order but still look through and do your research to make sure you get a good match for your specific needs.
Even beyond figuring out which portable handheld GPS systems are going to be best for your specific needs, there are many different things to consider when looking at these including:
Overall unit sensitivity
Additional map storage capabilities
Bluetooth or computer upload options
Range of accuracy
Price
Additional non-map information & more
Plenty of Options Available
There are many different models on the market, as the top 10 list we have already shown clearly demonstrates. While Garmin is, without question, still king of the mountain when it comes to portable handheld GPS systems, but there are plenty of options to choose from and with some research and maybe a bit of trail and error you will be able to find the ideal GPS that works well for you.
Don't forget the following factors when looking for a GPS system before your next hunting outing.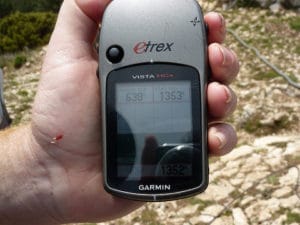 How is the satellite reception?
There are large differences between the satellite reception that two different GPS systems may have. Does your system perform in inclement weather? What about during heavy forest coverage? Then there are models that also connect to GLOSNASS in addition to GPS, giving them even more options when it comes to accurate tracking no matter the outdoor area, coverage, or weather.
Also take a look at the screens and get an idea of how easy they are to use and if the feedback really is as up to date as advertised. The faster the unit can lock onto your position and keep accurate tracking on you, the better!
Traditionally a larger antenna helped mean better tracking but technology has evolved to the point where this is no longer the case, so do your homework and don't fall back on this outdated rule of thumb.
How easy is the GPS to use in the field?
Generally speaking, the overall screen size, look, and function is going to be limited on a handheld monitor as opposed to what you're used to seeing in a vehicle's GPS, but that's just common sense. You need something more lightweight, that is reliable in the field, and while maybe less impressive than an in-vehicle model, that vehicle GPS doesn't do you much good out in the bush, does it?
You want to make sure the GPS you have is one that you are comfortable with. Is the touch screen properly reactive? What about with your hunting gloves? If the model has old school buttons are they easy to push without being wrongly hit just by dropping in a pocket? These are important details to get a configuration that you are actually really comfortable with.
There are plenty of good options though there's no question that the touchscreen is winning out as the setup of choice. Garmin especially likes this technology and sees it as the present and near future of current GPS models. Many hunters I've talked to have really liked these over the old button model, so who am I to argue?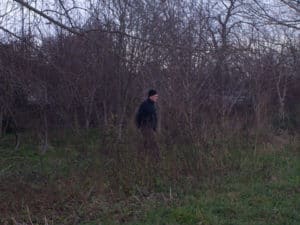 How quickly does it bring up needed info (speed)?
The faster you can get reliable information about your location, the area around you, or changing weather conditions, the happier you are going to be with your handheld hunting GPS unit. Speed matters quite a bit and you want to make sure that you are getting updates as quickly as possible because a slow GPS system can lag and even affect the overall accuracy.
If you have any question when comparing models ask local hunters, online forums, or other sources of information that can give you a better sense of which model might be the best overall choice for the needs that you are describing.
Display quality
Many hunter GPS devices will use the same basic pieces like a set screen, an LED light backwash, the right type of glass or shielding to prevent glare from the sunlight – but the effectiveness is not going to be the same all the way across. Even two backlit portable GPS devices for hunters can have all the same major factors down your display quality list and perform at wildly different levels.
While it is definitely important to find a screen size that is readable and that you're comfortable with, you can't be too picky since it is all but a given that even many of the better models will be harder to read or see with pinpoint clarity than what you see on the majority of modern smart phones.
This is a major part of why we try to include images that clearly show the display capabilities of many of these models, so you can get at least a basic idea of the kind of displays you will be looking at and needing to read while out hunting in the wild.
Accessories
While hunting GPS accessories are generally an afterthought compared to the other points on this list, there is definitely a handful of good accessories that you want to make sure you take a look at depending on what type of serious outdoor recreational activities you enjoy. Rechargeable batteries are a big one, while hunters who are used to having camps but also enjoying a lot of sunny weather might want to look at an efficient solar charger.
You also may want to look at protective carrying cases, proper USB cables for when you're loading or unloading topographical maps, or even GPS mounts (often great for fishing boats). There's a lot to look at, but doing even a small bit of research can pay off huge dividends.
You also really want to look at rechargeable batteries, especially if you are going to spend days or even weeks out in a base camp. When you combine those with a decent charger you will be really amazed by how much of a difference they make.
Don't overlook the basics
While there are many things to look at when going for a portable GPS system for hunters, don't lose the forest in the trees. Look at how the models you're looking at are often rated, look for warranty terms and conditions, consider how you are going to use yours, and keep those factors in mind before making a final choice.
Most GPS devices will come out with a one year warranty, though whether you get a 100% money back guarantee of any kind will vary immensely from one model to another so read the terms carefully if that is a major factor for you.
Above all else make sure you are very comfortable with the device you are purchasing because you need to make sure that it works well for you and your specific hunting needs.
Tying it All Together
There's a lot to love about a good portable GPS system for hunters, and even many experienced hunters who have long gone the old school way are coming around to the many outstanding benefits that come with having a reliable GPS system on hand. Whether you decide to only get them for the dog collars, whether to have one on you for emergencies, or go with both, this is a prime example of technology being used in a way that can make outdoor life both safer and better.
Don't go out for another hunting trip in new or tricky territory without having a solid portable hunting GPS system on you!
Great Video Review on Popular Hunter GPS System