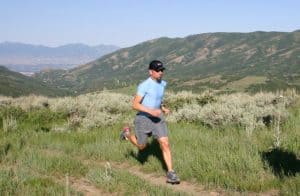 Global positioning system (GPS) technology has been one of the most popular types of high tech advancements in recent years. This isn't just for cars, but GPS has been absolutely embraced by outdoor enthusiasts of all types. Travel enthusiasts on a long road trip often rely far more on GPS than paper maps. There are handheld GPS devices for hunters (and ultralight hikers on thru hikes), and of course there are some fantastic GPS watches for runners.
So without any further ado, here are our picks for the best GPS watches currently on the market. Get one to help increase the adventure in your running/hiking activities or get one as a gift for the runners in your family!
Finding the Best GPS Running Watches
Right off the bat it's worth noting that there aren't a ton of players in the field of high end GPS running watches. Garmin and TomTom are brand names that come up frequently in discussions because those two companies alone overwhelmingly make up the majority of GPS running watches, especially when it comes to the high end options.
That's why this list is going to be overwhelmingly from these two companies. We didn't want the most diverse list. We wanted the list of truly best models.
TOP RATED: Garmin Forerunner 230 GPS Watch
Garmin is a company that comes up with a lot of outdoor gear, especially once you talk about outdoor GPS of any kind. Anyone who read our blog post on the best portable GPS for hunters knows that, and Garmin might even be better when it comes to producing the absolute best GPS watches for runners that's currently out on the market!
While Garmin will have several appear on this list, the classically colored black/white Garmin Forerunner 230 GPS watch for runners gets the nod as our overall top choice to lead a really exceptional group of fitness watches covered throughout this article.
The Forerunner 230 is a runner's watch that has all the features you could want, especially when you're exploring the local trails and running paths. Garmin sought to give runners the numbers they really want to see as running speed, distance covered, and it can even be connected to a wireless heart monitor. Add in a quality GPS for canyon and trail running and there is a lot to love about this model.
Information can be tracked and loaded into your smartphone, and you can even program in workout or goal specific audio prompts to help further push you along with your runs and hit those goals.
The 230's screen is 44% bigger than the 220 despite being the same convenient size, and the battery life is extremely solid with 16 hours in full training mode, or a full 5 weeks in normal watch mode.
GPS, smart device, activity tracker, and watch: there's not a lot that the Garmin 230 fitness watch for runners doesn't do, and it's easy to see why this device has been so popular.
This just scratches the surface of what this device has to offer and it should come as no surprise that it is one of the absolute best out there for runners. That's what happens when you design it for one specific group instead of going too broad!

Garmin Forerunner 630 GPS Running Watch
We really shouldn't be surprised that our list of top GPS running watches are going to be pretty Garmin heavy. They simply make great GPS, and they are willing to make very specific styles – one group for hunters, one for hikers, one for runners – and that allows them to really deliver on the specific differing needs of each group of outdoor enthusiasts.
The Garmin Forerunner 630 runner's GPS watch is a high-end option that is right up there as one of the best running watches in 2017, and will no doubt to continue to hold up even into 2018 and beyond.
Many runners consider this the best watch available for runners, as it measures all kinds of information that will be valuable to casual and serious runners alike. Cadence, ground contact time, vertical oscillation, distance ran, and calories burned are just a few of the many pieces of information available right on the wrist.
This model of GPS watch can come with or without an active heart rate monitor, but no question that it makes sense to get them with the heart monitor.
Aside from the already mentioned high quality measuring of running dynamics, there are also measurements for physiological effects like the overall stress score of your workout, lactate threshold, VO2 max, performance condition, and more.
This brings the Forerunner 630 GPS to an entirely different level when it comes to running watches.
A rechargeable lithium-ion battery promises long life times while the watch does have smart features for those days you want your runs but just can't be far from the e-mail or office for too long.

Garmin Forerunner 15 GPS Watch Reviewed
Another great Garmin GPS watch for runners, the forerunner 15 not only includes an incredible array of features (including Garmin Connect where you can see maps & pertinent information with all your recent runs), but also comes in varying sizes and 5 different color combinations to allow a wide variety of choices.
Like most quality runner's watch this comes in two modes: active training mode and normal fitness watch mode. The first has up to 8 hours of battery life without the need to recharge while the second mode can go 5 weeks in activity or tracking mode before needing a recharge. Those are extremely solid numbers.
This is another GPS watch for running that can come with or without a heart monitor, although many runners prefer the second to have a solid look at what level of workout they are actually getting. After all this is not only a useful feature when running but it also can continue to track activity throughout the day to help track calories burn, steps taken, and really give you a fully accurate picture of just where you are at activity wise versus where you think you're at.
From steps counted to distance walked to calories burned, the activity monitor offers plenty of information right at a glance to your wrist and an "inactivity alarm" can even be set to go off when you haven't been moving or have been sitting for too long.
A natural recording of new records for longer runs or faster miles helps you know when you've hit new milestones even as you're just continuing to run and do your thing. This is an outstanding option, and a GPS runners' watch that remains highly rated and incredibly popular with many serious indoor and outdoor runners alike.

TomTom Spark 3 GPS Fitness Watch Reviewed
TomTom is another major company that has produced some really top notch fitness watches that runners love, and the Spark 3 is the high-end runner's watch from this company, which like Garmin also ends up with three very well deserved entries on this list.
The Spark 3 GPS Runner's Watch has the full range of accessories you expect from a really good runner's watch and can measure a variety of different things like:
Calories burned
Fat burned
Speed levels
Power levels
Endurance exercises and more!
While this doesn't have a built-in heart monitor like TomTom's Runner Cardio watch (look further down on the article for that one) there are still plenty of features that are going to make this watch a winner among many runners.
For one, this sports watch is waterproof, and has a varied "multi-sport mode" that helps you track your burn whether running, cycling, swimming, or doing any other type of gym workout. In addition to this you can track things like time spent, distance covered, calories burned, or even quality of sleep. That's a lot of information available from a runner's watch.
Add in high quality GPS and the ability to add wireless headphones for bluetooth music playing and there is a lot to like about what the TomTom Spark 3 brings to the table. A worthy pick, and very customizable watch.

TomTom GPS Runner Cardio Watch Review
The GPS runner cardio watch is one of the best offerings from TomTom to serve runners, as you would hope for considering the name. Fortunately for outdoor runners in this case, the GPS watch will not let you down!
One of the first things seasoned athletes realize about the TomTom Runner is that it has a built in heart monitor. While this is an exceptional feature, it is one that most running GPS watches (including most of the others on this list) have as an add-on accessory and not included naturally a a feature in the watch itself.
However, with this model you don't have to pay extra seeing as how the heart monitor is built in, which also means you don't need an uncomfortable chest strap. The 1-button control is great for either rainy or wet conditions and allows this watch to be used by outdoor trail runners in any weather, and takes away potential problems that some other running watches have that are based around touchscreens.
This is a very well designed watch for running and is even waterproof for up to 40 meters (over 120 feet) and comes with Bluetooth headphones that can snyc up with a wide variety of other devices. Add in a solid battery life  lasts around four hours and there's a lot to really like about this setup.

TomTom Runner GPS Watch
The third entry on his list, the TomTom GPS watch comes in a wide variety of colors and offers an impressive array of options for outdoor runners. The quality of these watches is undeniable and whether you are looking for the best GPS watches for hiking or running, it's hard to imagine a list that does not include this entry, as well.
The TomTom Runner watch is a different GPS fitness watch than the Runner Cardio or Spark 3 models, but that doesn't mean it doesn't hold up. There's a reason it's on this list – and why this list has less than 10 entries. The quality is there!
These popular running watches record a variety of different measurables including: time ran, distance covered, average (and current) pace, total calories burned, and if you get the proper additions even overall heart rate and live stats. Add in the ability to pinpoint your location with QuickGPSFix and it's easy to see why TomTom feels confident going toe to toe with Garmin.
These are lightweight waterproof watches that are slim, easy to wear, and can be adjusted to make sure the fit is tight, solid, and gives you the information you need to know when to ramp up your run, or maybe slow the pace just a hair to teach yourself a better mid-level pace.
This is a watch with a very large display, classic 1-button control, and even pre-programmed training programs that can be used to burn more calories, make you a stronger runner, and even improve your fitness or speed.

Nike + SportWatch GPS powered by TomTom
No surprise that a brand known for marketing itself as a champion of fitness with a motto like "Just Do It!" would appear on a list of top rated GPS fitness watches for runners. Powered by another reliable name in the GPS watch niche, TomTom, Nike attempts to deliver a high quality fitness watch that not only brings the conventional positive features runners want but also more of the motivational style that Nike is known for.
They succeed fairly well. While not the best running watch on the market, they bring out a very solid device that adds in encouraging & motivational messages to your workout to help push you a little harder when you need that extra support most.
The watch is water resistant, boasts of TomTom GPS as a main feature, and feeds you back solid information whether you are inside or out. Add in the ability to connect with Nikeplus.com to set goals, share them, and track your progress, and there's a lot to like here – especially if you feel like you need a little additional motivation.
You have the ability to track a wide array of different things such as:
Overall time
Distance ran
Pace & speed
Heart rate (if you have the recommended additional sensor)
Calories burned
Mapped route of area run
The battery is a solid lithium polymer option that can be recharged via USB, and it should provide approximately 8 hours of power per charge when the GPS & Sensors are both on, or when not in use up to 50 days of standby power (but c'mon guys – if you're going to get a running watch, don't let 50 days go by without breaking it out).
The social sharing aspect combined with the motivational option makes the Nike GPS running watch a very popular option among many running enthusiasts.

In Conclusion
Why carry a hand held GPS system when you can get all the benefits that you need from a high quality GPS watch. While many of these were designed with running or cyclists in mind, they are great for hikers and hiking, as well. The ability to get the very basic amount of information you need while moving is an extremely useful thing, and when you're running you don't want to keep stopping to get info, or to run with a phone in front of your face (bad form) and not seeing where you're going.
Great Video on GPS Watch Buying Considerations

Other Articles of Interest