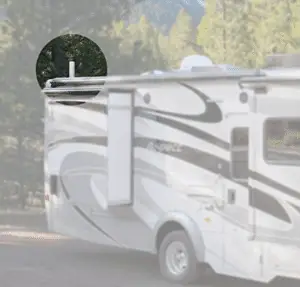 Don't end up the victim in a horror movie. Okay, so maybe that's over the top, but how many horror movie victims could have been saved with a cell phone and a few bars? More than just a handful. Maybe we'll get a 10 minute short horror movie where it ends with a cell phone booster getting that 9-1-1 call out?
Not going to hold our breath on that one. But hopefully our little bit of fun brings focus on something a lot of people have asked us about: our thoughts on best cell phone boosters.
Let's face it: there are many different ways to keep an open communication line with the rest of the world when you're traveling through more isolated areas. Obviously we're big fans of emergency rescue beacons and portable GPS systems. But for others the cell phone booster might be a viable option.
There are many different ways to communicate, and in some cases even outside of horror movies, and having multiple options is a good idea anytime you're heading off the beaten path.
Read on to learn about the best cell phone boosters on the market.
Note: While we still think the way to go when looking at communication in the middle of nowhere is with an emergency signal connected to satellite, however some people refuse and are going to trust their cell phones. If that's the case, then by all means, at least give yourself the best possible chance with one of these top rated mobile phone boosters.
weBoost Cell Phone Signal Boosters Reviewed
One of the most important things to note here is that there are multiple options based on what type of vehicle you have. You'll find weBoost is a company name that comes up a LOT and for good reason. They specialize in a wide array of cell phone boosters, both home and portable.
Our main focus is going to be with portable cell phone signal boosters (for obvious reasons). While some of us like to get away from it all, for some people being in contact is a necessity. The top rated portable cell phone boosters for vehicles we review are heavily from weBoost (although we review others whose quality puts them on the list as well).
So skip on down to the vehicle you're most concerned about or keep on reading to learn more about all the different portable boosters for cell phones that are currently available.
weBoost Car & Truck Portable Cell Phone Boosters
Obviously the most common booster from weBoost is going to be the one for cars or trucks seeing as how these vehicles are a bit more common than anything else on the road. While it can be a bit intimidating to track down a good option, especially considering the average price of a cell phone booster, but there are several reasons you can rest easy going with this option.
First off, the performance is guaranteed by the manufacturer. This product includes a 30 day money back guarantee as well as a 2 year manufacturer warranty. That's a solid backing to the product.
As for boosting a cell phone signal…boy does it ever! This booster can actually boost cell signals up to 32X the normal power – that's 3,200%. Designed specifically to enhance 3G & 4G LTE signals for absolutely everyone in the vehicle, these feature a main focus on cars, trucks, and vans, although they can work in a pinch for RVs (though there is a specific RV based booster that we review further down the line, as well).
This model boasts of having better voice and data results, showing it is a booster that is made for smartphones and has thought of the changing technological needs and options that are out there.
This model is not only used by many individuals but also by many first responders throughout various parts of the United States. Compatible with all wireless carriers in the United States and as strong as a booster can be and still be within FTC regulations.
This is an outstanding option that should be top of the list for any portable cell phone boosters you're looking at.

weBoost RV Cell Phone Signal Booster
Understanding the large shift in the number of people traveling via RV, or even shifting to retirement living in an RV (hey I can think of much worse ways to live, personally), the RV cell phone signal booster from weBoost takes on the challenge of making a cell phone a more permanent and reliable form of communication.
At first glance this might seem superfluous. However, when you think about it, it makes a lot of sense as an actual need. Whether adventurers who want a bit of a comfort of home in the wild or retirees visiting isolated state & national parks, a lot of those RV-friendly spaces are virtual no go zones for cell phones.
Getting a 30x boost among the bluffs, the mountains, or just really isolated areas many, many miles from the nearest cell tower can make all the difference. This is for safety, preparation, and may even save a life in an emergency situation. Getting the RV set up right with a good cell phone booster before the adventure: that's just common sense.
Designed to enhance the signal for your cell whether you're calling or using data to jump online, there's a lot to like about this RV booster and what it has to offer. Whether you're using it as a temporary vehicle boost or need it to stand the test of time for a permanent or semi-permanent camp or dwelling, this model is up to the task!
Able to increase signal strength up to the legally allowed 32X, this is a favorite among travelers and RV explorers spending a lot of time exploring out of the way places but also needing to stay in touch back home.
Even better? This model has a specially patented technology that helps the booster detect signal conditions around buildings or natural obstacles. In other words, it can adapt to get even better by adjusting to local conditions.
Customer support: Most reports we've had are of really good technical support and customer service. If you aren't happy, the company states it has no problem providing a full refund within 30 days of purchase.
This is our top pick for RV cell phone boosters for a reason, and its reputation speaks for itself when it comes to simply getting the job done.

weBoost RV Cell Phone Signal Booster (Stationary Only – Camp Setup)
This is another model that is designed for RV or motorhome use, but it is stationary only, meaning it creates a setup for a base camp. This isn't going to serve most people as well as the model just a touch further up on this list. That being said, if you're setting up long-term at a campsite then this can be a really solid option that gets the job done.
And frees you up to hike the local trails without your cell phone. Best of both worlds!
As you would expect from any weBoost cell phone signal booster it is compatible with all the major carriers in the United States. Though it is important to note that due to U.S. government regulations some Sprint customers won't see a boost depending on what frequency that company puts them on. Most will still see large improvements, though.
This setup allows support to multiple devices, creating a sort of "hot spot" that boosts the signals of all appropriate devices in the area. In addition to that, this booster gets major props for taking a surprisingly small amount of the phone's battery power, prolonging battery life compared to many of the other mobile phone signal boosting options out there which are, let's be honest, often energy vampires.
Setup is as easy as reading the illustrated installation guide and following the steps. Since they're labeled, listed, and illustrated, it is a breeze.
An outside antenna is mounted on an adjustable pole that reaches the strongest nearby signal and connects. The boosted signal then lets you all connect with the outside world.
This comes with a 2 year warranty and provides the service you need.

weBoost Trucker Cell Phone Booster for Big Rigs
There are many portable cell phone boosters out there on the market, but when it comes to providing a powerful antenna booster for big rig drivers, this is the weBoost amplifier you want.
This big rig cellular booster for truck drivers is the most powerful in-vehicle signal booster that is certified for use in the United States and relies on famed Wilson Electronics to deliver only the highest quality.
Certified for all weather usage, this is an omni-directional signal booster for cell phones that helps pick up signals no matter what direction the nearest tower is in or whether you're traveling towards it or away from it.
This enhances 2G, 3G, and even 4G LTE signals. In other words, it is really surprisingly versatile as a portable signal mobile phone booster. While the total amount of boost can vary based on a variety of factors, on the high side the boost can be up to an impressive 32X normal signal strength.
This is actually the highest boost that is legally allowed under current FCC guidelines.
There's a lot of features to love about this portable cell booster for truckers including:
Easy power supply via CLA plug in
Ignition power kits available
3-way mount is included
Strong signal boost for clear cellular signals & better audio quality
Very easy setup
There's a reason this frequently comes up as one of the best options for long-distance truckers who are going to be criss-crossing the country. This is a winner in our book.

SureCall Fusion2Go 2.0 In-Vehicle Cell Phone Signal Booster Kit
The SureCall Fusion2Go's newest cellular signal booster is a popular option and one of the best options out there. Rated as our top non-weBoost option, this is a really outstanding option for boosting your cellular reception while traveling.
This is a modern booster kit that focuses on all the voice, text, and data needs for the modern cellular phones. The SureCall is a booster that works with all major American carriers (as do most on this list). So whether you're looking for a Verizon signal booster or an AT&T signal booster, SureCall can serve as both.
This boost in connection means better data speeds, clearer audio on phone calls, and fewer dropped or missed phone calls. In other words, it delivers what you really want from a good coverage tool.
Why pick SureCall?
Supports multiple devices and/or users
Easy set up takes only a couple minutes
Works with all North American cell carriers
Generally less expensive than more premium models while still delivering quality cell support for rural and isolated areas
Featuring a reputation for being great with Bluetooth and eliminating slow data speeds, the Fusion2Go 2.0 is even a step above and beyond the original with this updated and really outstanding cell phone extender.

Best Budget Option: SolidRF MobileForce 4G Portable Phone Signal Booster
The best budget option for a cell signal booster is the SolidRF MobileForce. Let's face it: most cell phone amplifiers are very expensive. For those of us who have a bit more of a strict budget there often isn't $700 to just throw on a piece of equipment no matter how good.
Especially if this is seen as an emergency communication equipment for wilderness travel. Because then it may be your 2nd or 3rd priority behind a portable GPS system for wilderness exploration or an emergency SOS beacon (or both).
This cell phone amplifier works with 2G, 3G, & 4G networks meaning no matter what you're running on (within reason) chances are this is a perfect fit for boosting your smartphone signal. Good for the United States and Canada and all common carriers used there.
Providing reliable boosted cell service, the MobileForce provides what you're looking for. Provides reliable cellular service? Check. Is it easy to setup for beginners? Check. Does it adjust automatically to find the best possible signal? Check.
This cell phone extender captures available outside signals, enhances them, and re-broadcasts them at a stronger level inside. That's how you enjoy clear calls and fast data that otherwise wouldn't be available.
This is an excellent option. Add in the customized automatic oscillation and you can be confident in the results.
If there is an isolated cell signal to be had, you will find it!

weBoost Drive 3G-Flex Cell Phone Signal Booster for Your Vehicle
Even after a strong showing, you couldn't possibly think that weBoost was done on this list, could you? Helping to round out our list of best cell phone boosters, the 3G-Flex phone signal booster is a scaled down version of some of the premium signal boosters reviewed earlier on this list.
However that doesn't mean this weBoost cell phone booster doesn't get the job done. Advertised as a multi-use booster, being portable is huge for this model. Good in the vehicle and easily brought indoors around the home, it lives up to the description "versatile."
Focusing on enhancing 3G and voice signals, this is more concentrated as it is most effective when you are within 3 feet of it. While the boost is often quite clear there, outside that immediate range, not so much.
That is one of the major drawbacks of this particular model of portable phone booster. When you're in the immediate range it is great. When you're not in that immediate range then the results are spotty at best.
This also limits the usefulness for outdoor camp use. Though if you only have one base camp area for calls, then this can still work.
In addition to all the features you expect from a signal amplifier, this comes with a 30 day money back guarantee as well as a 2 year manufacturer backed warranty.

How Does a Cellphone Booster Work?
A cell phone booster does exactly as the word "booster" conveys. It boosts the cellular signal that your cellular phone reads and sends by amplifying the radio waves.
The cellphone tower that your cellphone relies upon to transfer data and compressed voice data essentially broadcasts the signal in radio frequencies that may only be intercepted and decrypted by your device (outside of special law enforcement applications).
Important for isolated country use
If you have ever been in a wilderness area with poor radio reception, you have identified the problem that a weak signal poses. A cell phone booster is essentially an amplifier and also known as a repeater.
The booster captures the weak signal from a large external antenna and boosts the decibel level by 32X or more when it rebroadcasts or repeats the information via an internal antenna.
A car cell phone booster antenna is typically mounted vertically upon a magnetic base placed in the center of the roof. A car cell phone booster is essential if you live in remote areas or plan to travel into the wilderness for camping, hiking, fishing, and other outdoor experiences.
Most of these areas are too remote and lack sufficient cell tower coverage to obtain a strong working signal. Nevertheless, few are so remote that it is impossible to find a signal for boosting.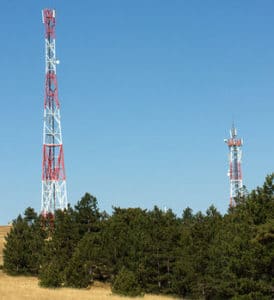 Important cell booster considerations
The important thing to consider with a cellphone booster is that you are not making a direct connection with the satellite. Satellite cellphones thrive by making the most remote areas accessible by connecting you directly to a satellite signal even if there are no cell towers nearby.
If you live near civilization and have a cellphone carrier like AT&T with broad coverage, you are likely to find at least a weak 3G or 4G LTE signal.
Trees, weather, large buildings, mountains, billboards, and other radio interference can significantly weaken any signal. Many of the best signal boosters focus on getting around these common issues.
Nevertheless, distance from the cell tower is generally the biggest factor to consider. This is where a 32x boost makes all the difference.
Types of Phone Boosters
There are two types of boosters.
The analog version can boost the signal by as much as 70 decibels (dB)
The all-digital smart signal boosters clean up the broadband coverage to amplify at over 100 dB
The digital boosters are great because they seldom require a large external antenna. There are even boosters that attach directly to your mobile phone for a small 5-6dB gain.
Cellphone Compression
Cellphones work like your computer when it compresses wave files into mp3's. The similar technology is partly based on the chaos theory of fractals. It recognizes that many of the wavelengths in a signal are muddy, dull, and repetitive.
In order to provide clarity of reception, the focus of transmission occurs in a certain frequency range where the dynamics of the signal are brightly expressed.
This is similar to the theory behind a record in compressing the music into basic frequency-oriented grooves and pits that can be amplified and translated into an audible signal. Finding patterns in organic matter requires a number of inexact mathematical approximations that are calculated from precise minute measurement variations in a range.
The booster uses a larger antenna to capture and send a higher quality signal.
Cellphone Booster for Emergency Calls
An emergency phone booster is essential if you plan on heading out into the wilderness. A lot can happen on that trip if you have ever seen the TV shows of people stuck on top of mountains or stranded in the woods with a broken leg.
In order to obtain help in an emergency, you need to prepare yourself and ensure that you have adequate communication from any base camp location. An emergency phone booster in your car or RV can save your life.
Other Reasons to Use a Booster
Even if you are not trekking out into the wilderness, a cellphone booster will extend battery life by as much as 3 hours. There are boosters on the market that will boost the signal of several cellphones simultaneously. When you have higher connectivity with the cellphone tower by use of a booster, you are going to receive and send a higher resolution signal.
All your calls will become much clearer. You will no longer have to worry about muffled communications from reduced signal quality. Some models are carrier-specific while others will work with all carriers and allow friends to benefit also.
If looking for a home model…
While the main focus for us are on vehicles, there are plenty of people out in the Boonies who have good reason for wanting better cell phone reception. Looking for the best phone signal booster for your home means going a bit beyond the first models we listed. The good news is you still have many options available!
Our focus is outdoor technology. Meaning we're not going to make a "Top Rated Cell Phone Boosters for Home" article. We're not going to just attach them to this one, either.
However, there is one solid model that comes highly recommended. Since it's from the same brand that makes up half this list – we're happy to review this one. If you not only need portable cellular boosters but also a home office one, then read on!
weBoost Connect Home & Office 4G-X Cell Phone Signal Booster
Don't let a bad connection derail your plans! Whether boosting the signal during a business or family call you want clear audio!
WeBoost not only creates great outdoor cellular boosters but also this home & office model. The 4g-X cellular booster by weBoost is everything you need for a better home work space.
This boosts all nearby cell phone signals to reduce dropped calls. In addition to this smartphones will stream data faster. Phone calls will be loud and clear. In other words, this is a complete package right there.
Designed for buildings up to 1500 square feet, these boosters can be a godsend when you need stronger signals from an isolated office.
Available with a 2 year warranty, there is also an indoor and outdoor antenna and power supply to give the device a full effective setup. Add in the ability to automatically adapt settings for optimal performance, a 2 year warranty, and a 30 day money back guarantee and it's not hard to see why this is our pick for the best cell phone booster for home.

In Conclusion
As you can see there are plenty of options when it comes to finding a high quality emergency cell phone signal booster for your vehicle. While we're still really big on GPS locators that you can use in emergency as well as always having a portable GPS unit on hand, these do offer another option if you want to always make sure you have as many communications options open in an emergency as possible.
These are commonly pointed out as the best cell phone boosters on the market and if you want one for your car, truck, or RV, then these are definitely the top rated options you'll want to check out!
Video Review of weBoost Vehicle Cell Phone Boosters
Special Note:
It's worth noting that every single booster on this list work with all the major carriers. So if you see someone bragging about being the best T Mobile Signal Booster or best AT&T Signal Booster then be wary. ALL the premium signal amplifiers in this article are going to work equally well between providers and anything above that is likely misleading marketing.