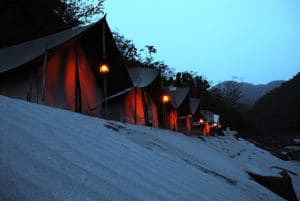 There's no question that a good camping lantern is a very important piece of equipment and should be on every camper's short list before heading out for the next outdoor adventure, there are also many important accessories that are often just as critical to make sure you're getting the most out of your gear. While a lot of these are going to be specifically designed towards gas based lanterns like propane lanterns and kerosene lanterns, there are plenty of accessories here that are great pick up for anyone whether you like lighting up a pleasant campsite at night before bed or if you are shopping for a group of campers.
There are many different accessories that are associated with lanterns and while many of them are associated with Coleman since Coleman specializes in Kerosene, Propane, and mixed fuel lanterns, there are many different accessories that can come with virtually every type of lantern imaginable. That being said, read on to take a look at the many different types of camping lantern accessories available and look at buying the ones that actually make sense for you and your specific needs.
Coleman Lantern Stand
The Coleman lantern stand is designed to provide a lightweight but sturdy stand that is manufactured specifically to create a way to hang lanterns throughout the campsite to light up the area as you see fit. Weighing less than five pounds at a mere 4.6 lbs, this stand features 37.5 x 4.8 x 3.5 in. design dimensions and is an extremely reliable way to hang any number of camping lanterns in a secure way.
Made from a durable combination of steel and special aluminum, the construction of this lantern stand is built to last the test of time and use without taking away from any of the flexibility. The telescoping poles can extend just over 7 feet in length, and then fully collapse when you're ready to store or transport them while packing up. The materials and design make for an extremely efficient use of space and supplies which is why these lantern stands for campers can be so inexpensive.
They are specifically designed for use with lanterns (Coleman or otherwise) and so far have extremely high ratings from happy customers with an average rating of 9 stars out of 10 when viewed across multiple consumer websites. This particular offering includes a nice nylon carrying case for easy transportation.

Coleman Pack Standard Tie Lantern Mantles
There are several different types of mantles out there, which is a fact that surprises many people who are even familiar with the outdoors. The standard tie version of a mantle for gas powered camping lanterns is generally considered the classic version, and one that I remember from my time in Scouts as the adults would take the old burned out ones and tie the new ones in. This classic design is still the most popular among the options out there and makes this list for very good reason.
Sometimes new isn't always better, or you can always go with the old "If it ain't broke don't fix it," axiom. This is one of Coleman's best deals on these mantles. While they can be bought in a pair of two, this two pack containing 2 mantles each (for 4 total) is a great deal, extremely cheap, and will help make sure you have the necessary equipment to get your lantern back up and running once again.
These mantles work with 24 different Coleman lantern models, and often can be even be used with others, as well. While it's hard to predict how long these will last, there are many stories of some of these lasting years for the casual camper and even heavy duty campers reporting 100 nights of use or more before one burns out. That is a lot of quality night light!

Coleman Insta-Clip Lantern Mantles
Insta-Clip mantles are extremely popular with many campers who spend a great deal of time outside camping throughout the year, and in some cases they definitely are a lot easier when they are used with the several Coleman lantern models that these are fitted for. While these will work with some standard tie mantles for gas powered lanterns for campers, there's no guarantee they work for every model of Coleman lantern out there so you do need to know the model number of your lantern's design is before jumping ahead to make the purchase if you want to be on the safe side.
The snap on design means you can put it right in without having to mess with any strings or tie any knots. For many people, especially those campers who have stubby fingers or fingers that aren't particularly nimble. A simple snap placement gets everything set up and ready to light, and for many people those few seconds (or minutes if you have the aforementioned hand/finger issues) is a major incentive for going with this more advanced design.
This four pack is one of the best deals online for lantern mantles, and definitely one you should check out if you have a propane, kerosene, or mixed gas lantern.
Coleman isn't the only company producing high quality clip on mantles that allows you to avoid the old school chores of pulling string through and tying knots. While this has been a hassle for many people, the clip on solution works for the majority of one and two mantle gas powered lanterns and makes this inexpensive four pack from Coghlans (another trusted name in outdoor gear) an attractive buy.
These mantles come in a standard four pack and are designed not only to burn bright but also to have a long life that makes them very effective as a replacement to traditional options which do the same thing but might be a little bit harder to tie in on a regular basis.
The general feedback is very solid. The individuals who have bought these particular mantles over the Coleman name brand have left very good reviews often citing the Coghlans as being just as good or just as effective.
Coghlans is a strong name brand known for delivering excellent value and quality, and they come through once again with these replacement lantern mantles that hold up admirably to real world testing.

Coleman Propane Lantern Carry Case
This heavy duty propane lantern protective carrying case is designed to allow for the safe transportation of your lanterns even if you are roadtripping over bumpy roads, or have it bumping against the leg of a careless Scout on the way to camp. These carrying cases are made from a durable polyethylene and are tough while being specifically designed to snugly hold the Coleman lantern in place so it won't be damaged. These are another product I remember from the days in Scouts and they worked! We easily camped 30-40 nights a year and never had a broken lantern over the 8 years I was involved with Troop 81.
These cases open and latch at the top and can open easily into three fit together sections so it is easy to put a lantern in or to take it back out. There's even storage room for miscellaneous spare items like additional mantles. This is an outstanding option for protecting your camping lantern, however it is worth noting this is specifically designed for only five Coleman propane lantern models.
Those models are:
The 2500 Coleman Propane Lantern
The 5150 Coleman Propane Lantern
The 5151 Coleman Propane Lantern
The 5153 Coleman Propane Lantern
The 5154 Coleman Propane Lantern
While some people have used this for other model numbers, it is definitely best used (and rated) when used with those specific models put out by the Coleman company. When properly used, this case protects against damage, broken globes, or even minor things like dents and scratches. This is an excellent model all around.

Coleman Lantern Carry Case
The Coleman lantern carry case if designed with three different lantern models in design but also works with a large number of other lanterns that are liquid fuel based by Coleman (and other companies). These hard carrying cases are built from an extremely tough and durable hard plastic that is designed to protect your lantern from scrapes, scuffs, dents, broken globes, or other potential damage.
While this particular carry case can be used for many different types of lanterns, it is most specifically aimed at the 220, 290, and 295 models put out by Coleman and will find the best natural fit with these. Weighing a mere 1.6 pounds and featuring 17.3 x 7.6 x 7.4 in. dimensions, this case comes in a variety of other colors and works with an easy to use but fully effective case latch system that makes it easy to pack up or bring out without issue.
This doesn't have quite the same high average rating that the Coleman propane lantern case does, although it's worth noting that overall the reviews are very positive for both models.
One important note: don't pack it away when it's still hot from use. Make sure your lantern has time to cool down before setting it tightly in the hard plastic container for protection and or transport.

Coleman Premium Blend Fuel (32 oz)
There are some camping lantern accessories you simply can't ignore because they're actually more of a practical necessity. Prime example: the right fuel. Because even the best fuel fed lantern is going to be pretty useless if you don't have fuel to keep the light burning late into the evening, night after night. That is also what you would have to consider a truly rookie mistake.
Obviously the fuel you can use depends on the specific type of gas based camping lantern you're using. Most kerosene lanterns only use kerosene, propane works best with propane lanterns (although there are many modern propane lanterns that are dual fuel), and then there are many mixed fuel camp lamps that can use several different fuel sources. The fuel blend pictured here is one of the most popular because it works with virtually all the Coleman dual fuel lanterns in addition to many lanterns that are designed for one fuel but also accepts a second option, as well.
This particular liquid fuel comes in a can that holds one quart and is extremely easy to store, pack, unpack, or transport from one point to another. The cap fits tightly and is child resistant for safety. This is a blend that is designed to be easier to light in excessively cold weather which makes it very popular for autumn and winter seasons.

Coleman Filter Funnel
Having your lantern is step one, having enough fuel to refill it (if necessary) is an obvious step two, but part of that step is having the appropriate tools to make sure you can actually fill/re-fill your camping lanterns. Coleman's filter funnel is an ultralight funnel with the right design to make re-filling most Coleman lanterns a breeze.
While this is a crucial piece of equipment, and one that receives very high ratings for its reliability, durability, and the ease of use, it is worth noting that there are two specific types of Coleman lanterns that this filter should NOT be used for.
These two trademarked styles are the:
Coleman Peak 1 Lanterns
Coleman Ultralight gear appliances
As long as your Coleman lantern isn't one of these two, this fuel funnel should be an inexpensive and excellent choice to get the job done so you can make sure you're always ready for night with a lantern that's ready to go and light up your campsite.

Coleman Lantern Reflector
Many people don't know much about lantern reflectors, and the truth is this is one of those things I didn't know all that much about until I started doing more research for this article. A reflector is just like it sounds like: a piece of equipment that can help re-direct the light of a lantern to spill less light out in one direction, while re-directing that extra light back in the opposite direction.
While this is far from a perfect science, this does allow you to take advantage of the overall shape and layout of your campsite setup as opposed to settling for a basic 360 glow that can't be adjusted for convenience.
This lantern reflector's adjustable size allows it to be adapted so it can be fitted to work with virtually any Coleman lantern that features a bail handle. Weighing just a feather under 9 ounces, and featuring measured dimensions of 7.5 x 5.8 x 3.6 inches, this simple accessory might not be complex but nevertheless it gets extremely high ratings from users because of its usefulness and effectiveness while actually out camping.

Coleman Replacement Globe
While more and more models are moving towards plastic or other clear synthetic materials to work as the lantern globe or cover around the actual burning mantles that are producing all the light, but there are still some old school models that use the old fashioned glass globes. While there are plenty of reasons to prefer a plastic or modern synthetic solution, there is something undeniably classy (and classic) about the old glass globes.
This particular globe has a remarkably high rating, though this makes sense considering it is designed for a very small number of lantern designs and fits with those perfectly while obviously not a fit for others. This particular globe measures 5.9 cm by 6.8 cm and is made specifically to fit the Model 5132 lantern by Coleman. While it can fit some others, it is the responsibility of the consumer buying this to make sure their Coleman brand or equivalent from another company will work. After all, glass is not a flexible material so you want to make absolutely sure you get the measurement right the first time so everything aligns perfectly.
These globes are made in Germany, and display the fine craftsmanship you would expect from professionals.

Coleman Lantern Hanger
One of many small but important items that are part of Amazon's add-on program, the Coleman Lantern Hanger is a hanger and chain combination that works with any bail-handle designed lantern and can be used to hang a camping light from a tripod, tree branch, or any stable set up.
This is an extremely sturdy build that will be able to handle any type of lantern and the five foot chain gives some degree of flexibility when hanging a lantern, although keep in mind when set up that doesn't mean there's five feet of hang or stretch. That being said, most campers find this a satisfactory set up when they're not looking for anything that is necessarily fancy but just want a basic reliable chain and hook setup that allows them to set up a lantern without it too tight against the limb or tripod, and not hanging too low.
Most campers report about a foot of hang and being very pleased with the overall strength and construction of this camping lantern hanger when dealing with any conventionally sized gas powered camping lantern.

Lantern Accessories, In Conclusion
None of this should keep you from diving head first into your next outdoor activity. There's a lot to absolutely love about everything night camping, hiking, and other activities have to offer and if you're lucky enough to live near an area with little to no light pollution, the stars can be absolutely breathtaking. All that being said, I think we show pretty clearly here that there are many different types of camping lanterns available, and finding the right one for your specific needs is critical to enjoying your time out in the wild. As long as you make sure to have all the other accessories you need, your lantern will be the perfect accessory for whatever your nighttime plans are.
It's not professional, but it's a very good lantern accessory video