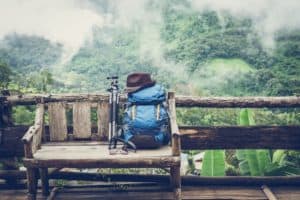 This week we're glad to bring you a guest post from Laura that tackles a really important topic when it comes to long distance backpacking.
Long distance hiking, multi-day backpacking journeys, wilderness treks – these are some of the great joys of my life. There are many great ways to enjoy the wild, but it is hard to top a long backpacking trip following a remote trail, or even just exploring some truly wild areas you've been meaning to explore.
However, with all of that being said, the joy and accomplishment comes in many forms – often at the very end or even after the hike is full done, as well. Backpacking means blisters, sore feet and muscles, and some uncomfortable nights especially when the weather goes south day after day.
Most people don't mention this side of backpacking, and I was glad to see our guest writer tackle this subject solidly. So if you want a good short list of common struggles, frustrations, or challenges that are going to come up with backpacking (and some advice for avoiding those pitfalls) then read on!
So take it away Laura Buckler!
Backpacking is probably the essential way to get acquainted with nature. It's just you, some basic supplies and the great wide open. While the picture seems idyllic and it truly is, backpacking comes with certain struggles that experienced mountaineers are all too well aware of.
If you're getting ready for a first backpacking hike or a mountain adventure, you will need to keep a couple of challenges in mind. The more prepared you are for these, the more likely you are to take nature by a storm.
Fitting Everything You Want Inside the Backpack
While hiking backpacks are created to fit inside a lot and still be comfortable, every backpacker knows the struggle of wanting to bring certain items along and having no more space.
To prevent such situations from occurring before you've even left home, it's critical to choose the right backpack size and to also prioritize your supplies. Sit down and draft a list of the essentials.
These will typically include food and water, clothes, a medical kit, a flashlight, tools that you need for orientation purposes (a compass, a GPS, etc.), matches and a sleeping bag. Depending on the specifics of your situation the list may vary.
Start with high priority items and move towards the ones that aren't so important. Pack the essentials first and if there's still some room in the backpack, get the items that you don't consider to be so vital.
Dealing with Blisters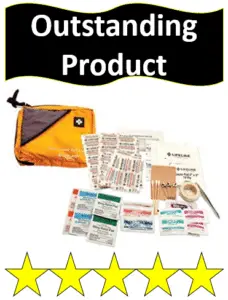 Backpacking requires a lot of walking and nature exploration. If you're not experienced, you risk committing a rather basic but quite fatal mistake – going for the wrong shoes.
Getting blisters on the first day of your hike is far from a good experience. This is why you need solid shoes that you've worn before. Going to the mountain isn't the best of times to try a new pair on.
Blisters can be very painful and they may make it impossible to complete the hike. If you happen to get one, you may want to do a quick on the spot treatment. Draining the blister is a good idea to relieve some of the ache but only if you have the required hygienic supplies.
Once you do so, prevent friction to reduce pain and the risk of the blister filling up again.
Rapid Mountain Weather Changes
One minute it's a perfectly fine and hot day in the mountain. The next moment, you see rain clouds forming, the temperature drops and hail starts hitting you on the head.
Weather in the mountain is incredibly unpredictable. A storm can form in a few hours, even if there are no indications of such phenomena. This is the main reason why you have to be prepared for all kinds of environmental conditions.
Bring warm clothes and waterproof items along even in the middle of the summer. Yes, the backpack will become a little bit heavier but you'll be spared from the intense cold of the rain and the wind.
Moving with a Backpack that Feels Too Heavy
Even if you have the most ergonomic backpack in the world, sooner or later, you'll experience some fatigue and you'll feel the weight of your belongings. The struggle will be real, especially if you're trying to go up.
If you don't have the sturdiness and the resilience, start with a day-long trip. This way, you will have to bring a few items along and your backpack will be manageable.
As you become a bit more experienced, you can start taking trips that last two, three or more days. The size of the backpack will be bigger but your stamina would have grown by that point.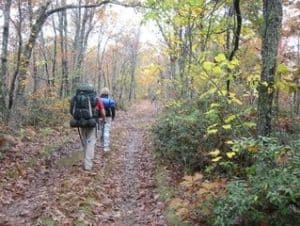 Overestimating the Amount of Time You have to Reach the Final Destination
Every single backpacker out there has committed the mistake (Note from Shane "Big Alaska": Yeah, I have more than a few stories of being stranded on the beach, watching the water taxi leave across the bay because we missed pick-up time.).
You may think that you'll be moving at a certain pace, which will make it possible to reach a certain destination by the end of the day. Once you get to the terrain, however, you could potentially find out that things are more challenging than you anticipated.
Such mistakes can be dangerous, especially if you're not prepared to spend the night in nature. This is why you should break your journey into manageable goals. A few small milestones will ensure your safety and your satisfaction with the hike. You will enjoy the experience instead of pushing yourself way too hard to go from point A to point B.
Untested Gear
This one is similar to the hiking shoes struggle but it applies to the rest of the backpacking gear. Remember this general rule of thumb – don't carry anything that you haven't worn or used in the past.
A small fuel stove you can't use, a headlamp with depleted batteries or a GPS device that doesn't have a topographic map will simply add to the weight of your backpack without being useful.
Not only that, many backpackers have run into dangerous situations because they failed testing gear in advance.
Bugs!
Here's a final and quite relatable backpacking struggle that gets even the best of mountain experts. If you're not prepared for bugs, chances are that you'll go back home red, swollen and itchy.
It's nature, what did you expect? There are bugs everywhere. You'll see spiders, ants, flies, mosquitoes, ticks and wasps. Some of them are just annoying. Other bugs are outright dangerous. When packing your supplies, think of ways to protect yourself from mountain bugs.
An insect repellent isn't the heaviest piece of equipment out there but it will be critical. The same applies to long pants, socks and shoes that will keep your feet and legs covered.
Every single time you go backpacking, you will gain some new experiences. Chances are that you'll come across challenges you haven't faced before and you'll also be proud of new accomplishments. When it comes to the biggest struggles, think about your safety. Everything else is of secondary importance. If you manage to stay safe in the mountain, you'll have one heck of an experience and you'll definitely want to try backpacking again.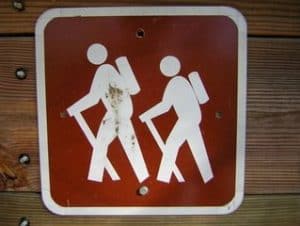 Guest Author Bio
Laura Buckler is a freelance lifestyle writer with over 5 years of experience and content writer at Essays Scholaradvisor. She started as a writing hobbyist and turned into one of the professional speakers of the written word. In addition to creating educational and vivid stories, Laura also freelances as English teacher. Follow her on Twitter.