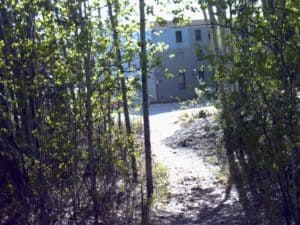 One trait my brother and I both share is the old family stubbornness. When we set our minds to something, we keep pushing ahead until it gets done, no matter what obstacles are in the way.
So when we decided we wanted to turn our love for the outdoors into a blog that would become one of the best online resources for the outdoors anywhere, we didn't lament the fact it wasn't 2002 or even 2008 anymore, we didn't complain about barely being able to afford a domain name and really bad hosting, we didn't bemoan the fact he had two young children and I worked 80+ hours a week already for a struggling freelance business – we set up and started writing.
And while we're a long way from where we want to be, and still striving to lift everything off of the ground the way we want, 200 posts came a lot faster than we thought considering how in-depth and researched these are, and we've done a lot in the last 100 posts we're proud of – for good reason. We're thankful for the comments, the e-mails, the connections, the number of visitors Google sends us – it shows us we're doing well and making an impact.
You can check out our original "Where do we go from here?" posting here at post 101.
This seemed like a good time for contemplation and I know it hasn't been a full year yet but here we are with this being good ol' number 200, so…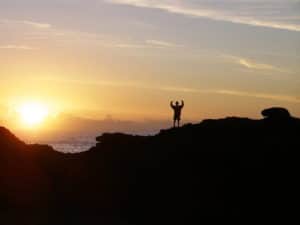 Looking back on the past year: goals and more
While I'm a big believer in setting goals and setting yourself up for success by looking ahead, it is kind of a funny thing because if you're moving along, growing and evolving, then let's face it: at some point you'll realize there's all kinds of things you need to tackle or look at that wasn't on the original list.
There's also realizing some of the things you put down just weren't really as important as you thought they were – especially once you're in the middle of doing the work.
That being said, we were really ambitious and set about with a long list of goals that wasn't meant to be an ironclad schedule but a guide and set of goals to hammer out, and it did its job as a basic framework well.
So what was the short list of stated goals from a year ago?
Explode the amount of fishing related blog posts we had to make up for the embarrassing lack of fishing content in year one
Create more straight out blog posts to really interact with our readers
Create more posts on new, unusual, or weird outdoor products you may have not heard of
Create more hiking product content
Create more travel content
Get out even more and share some of those stories
Hike the Effigy Mounds once in all four seasons and blog on it
Triple the amount of total content – as insane as that goal was for us
Get better website design that was more worthy of the quality content we produce – it's not bad but it's not great
The funny thing was, despite how ambitious those goals were, we actually kept adding onto them after that early April 2017 post because throughout the year other things became more obvious as well such as:
Hey we have pretty much no winter related content at all
Hey – do we actually accept guest posts?
Can you believe how stupid hard it is to find a list of all the venomous snakes in the U.S.? How has no one made one simply post/list on this?
We really should share some of our favorite YouTube channels
You know not every blog post has to be 3,000-5,000 words
Hey we have nothing on hunting or recreational shooting
Going over the checklist
Hey, good a way to judge the past year as any and take a couple moments to go point by point on the checklist and see how we have done. This makes sense to see what the goals were versus what we did, and see how much time got away from us versus how awesome we were in really rolling out new stuff.
So let's see if we got a passing grade, shall we?
New fishing content
So speaking of new fishing content in the past year, a small sample:
When we listed this as an embarrassing oversight our fishing coverage in the first 100 posts was two articles and a small funnel (group) of articles on fish finders. That was it. How did we do in the past year?
Really damn good, actually.
Aside from heavily revising most of those fish finder articles to make them even better, we
Before: 1 funnel of 10 fish finder articles (overlapping coverage) plus 2 fishing articles, for 12 articles total.
After: 1 funnel of 10 fish finder articles (multiple articles revised & updated to be better), those same 2 fishing articles, plus 19 new fishing articles for 32 total articles on fishing and fishing related subjects (and several more in draft form).
Grade: A+
For above and beyond awesomeness (and more fishing articles are on the way)
This is one where we can definitely say this: Nailed It!
Create more blog posts & travel writing
We didn't do quite as much of this as we wanted, and some of the stuff that gone done was because of a couple great guest posts, and it's worth noting that yeah, there's a lot of overlap with this and articles that could also be considered travel – which is why I kind of bunched these two goals together.
So whether informational based instead of keyword based, guest posting on a general topic, or being travel based in an easy voice, there's a bit of hodge-podge here from combining a few goals/categories.
Okay, I'm grade inflating, but c'mon – benefit of the doubt guys.
New blogging or blogging-like content from the past year includes:
Not a huge amount since that's most of them, but there were a couple others and going from 2-3 blog posts to 10 blog posts isn't bad and let's face it – these are in a practical way a bit less in demand and less important than our other types of articles.
Grade: C
Because the blogging wasn't bad but not nearly enough on travel stories or experiences and "Year of" reviews is kinda cheating, we admit. But we did start taking guest posts, got a few more out there, and it wasn't bad. I was shooting for one a month not including travel and failed, but not completely, so C is fair.
New, weird, or amazing products
So…not so much. Kinda not sure how to grade this, though. We did review some individuals products and then added them to an existing list article when it passed our test. Also did several individual product reviews, but all in all there wasn't a whole lot done on this front. That being said, if we don't see a lot of new stuff, then there's not going to be a lot to put out there.
We're not saying there weren't awesome advancements – we just saw less of them during a really busy year and when it comes between looking for some "new or odd or kickstarted" product or writing a series of product comparisons, we have to go with the latter.
So this was not a place we did great in, but we did manage some product reviews such as:
Guess it wasn't quite as bad as I thought. A lot more could have been done, but on the plus side, this was one of the "Would be cool, but lesser importance" type of goals. So we've done about 7 of these types of posts since that last state of the union blog post, and after counting the first 101 posts realized that 10 were posts, so we actually didn't do that bad in comparison.
In fact if we had just found one or two really odd new items, I'd feel completely satisfied about this structure.
Grade: B-
More content on hiking
This was a really solid effort. I mean there are only so many hours in the day and a lot of unexpected issues came up the past few seasons. Didn't get out as much as I had hoped to, but when you hit a consulting gig and special contracts then you have to do what you have to do.
In addition to that, fishing was the really big goal so the fact we still managed to triple the hiking topics is a good sign, and this is one that we will really jump on top of and push harder the upcoming year.
Just a few of our new hiking related posts include:
There are 6 new articles that definitely were associated with hiking, which is much better than the 2 we had in the first 100, and 3-5 articles/posts that are in that gray area of being related but not direct. So while more would be even better, we went from 2-5 articles on hiking total to 11-18 now, so gotta call that a win.
Sub-grade: Hike Effigy Mounds all 4 seasons. I really, really wanted, to get this going, but there were very few weekends with a lot of snow, and if we're going to do this, we want to do it right and we want the contrasting pictures to be spectacular.
So we are delayed – but spring, summer, and autumn are right around the corner and then we just have to stalk out the first heavy snow and hit the road. This will happen – but Mother Nature didn't cooperate. So we're shooting for 2018-2019 to finish up the winter section and get these hikes done!
Grade: B+
Just can't be an A without The Effigy Mounds 4-Season project getting started.
Website redesign
Although the website design wise looks the same, we actually have started to get the ball rolling on this one. A year ago we knew this was something to do, but it was a distant thing because we had no connections, budget, or an idea of how to do it or who to talk to.
Since then we have added an SSL to make sure the site is secure, talked about what changes we want to see to make the site easier to search and our articles easier to locate. If you're a fisherman you don't want to go through 2 pages of hunting and hiking articles to find the next fishing article.
We get that, and we know it is an issue. But we're not tech people by nature, and we want to make absolutely sure we can do this right before making a move. We're talking with some local professional WordPress designers, so we are on track to get a redesign done this year.
This is a good looking site, but not a great one. And we want to be able to organize so posts not only stay on the main page, but can be connected to category pages, as well. We are working on that, and this will happen this year.
Grade: INCOMPLETE
But it is moving along in the right direction.
Creating winter outdoor content
This was one of those "It became obvious that we desperately needed winter seasonal content," when looking at what we had, what it looked like outside, and how nothing we had matched up with that. So December through February was an insane flurry of writing, with a good chunk of that focusing on creating a foundation to keep building off of so we still have something seasonally relevant even when the snow comes down!
Before: Two. We had 2 articles about winter content. That was it. 2 Total.
After: Eighteen new posts directly tied into winter topics, so 900% increase. 20 Total.
Late to the party for sure, but I'm pretty sure that counts as nailed it.
Grade: A-
I mean it could be higher for sure, but we were three quarters of the way into November before really realizing "Wait a minute, we're not going to get a Christmas bounce, we have all spring and summer topics…" So gotta' fine us for being late on the ball, but boy did we bounce back nice!
Hunting or recreational shooting content
This was one of those areas that we knew we had to cover better, though Jon isn't as much of a hunter as he used to be and I'm 100% on the recreational shooting side of things. However, between us and some friends it was nice getting a bit back into the swing of things and being able to focus on some good products and articles for these topics.
This was a glaring omission from the first 100 posts, but man did we fix that up!
Just a small sample of these articles include:
Before we concentrated at all: The sound of dusty wind across a wide empty desert plain. That's right, we had zero. Nothing. Nada.
After post 101: Much more on gunsmithing and recreational shooting than hunting, but actually a great collection between the two. Lucky number times three, meaning after Post 101 we have created 21 hunting & recreational posts total.
Grade: A+
I mean 0-21: that ain't bad, right?
THAT snake article & large authority/informational posts
Yeah, so this is an area where I'm really proud of the work we've done. Hitting a topic with a major authority post takes a ton of research, even more writing time to get everything right, and sometimes many dozens upon hours finding public domain or the right creative commons right pictures, and making sure these articles are amazing.
If I'm spending the time to throw together 5,000 to 20,000 words, I am going to make sure that article is freaking amazing.
A shortlist of our authority informational posts from the past year:
This is all about the quality of each and the size and knowledge. 6,000 words for the purifying water in the wild going over every method, how to find the water most likely to be pure, and preparation considerations.
The crown gem, however, was the informational post on every single venomous snake native to the United States. The work that went behind this one was on another level, and I feel very confident saying that is the single best page on the topic you can find anywhere online. Bookmark it though – it's a small book, and was a LONG time in coming.
Grade: A+
Don't care to justify. 20,000 words in one post despite starting with a phobia on the subject. We wrote good authority sites. And 20,000 words counts as 4-5 posts in one, so yeah. Earned this.
Did we TRIPLE the content?
Well here's the thing: no, not yet. BUT it's almost 100% guaranteed we will by the time the one year anniversary of that post comes up. So I feel dang good about this one. How can I be so sure? Because the first 101 posts happened over 12 months and resulted in 183,451 words just on the blog itself.
Not bad. So it's about 10.25 months later and we're up to 464,860 words. I'm going to assume you whistled, impressed, and all I'm going to do is nod and say "Yup."
Now technically 3x the words was 550,353, which means we still owe you 85,493 words but with the way we are hammering away at new posts, with some of them in the pipeline, we will hit that goal by the time the official 1-year anniversary is here.
So word wise, to do that comparison once again (and I won't revise this until post #300 or #301) 464,860 words is approximately:
9.25 young adult novels
Approximately 4.5 average sized adult novels
Around 2 full sized George R.R. Martin novels from A Song of Ice & Fire
79% of War & Peace (Dear God Tolstoy – WTF???)
Around 42.9% of the entire Harry Potter series (double down on that Tolstoy comment)
Just short of 12% of the U.S. Tax Code (estimated)
Grade: A
Because at the rate we're going and with some of the heavy duty drafts, we'll definitely pass that before the one year time limit – and let's be honest, it was a high end goals that was actually pretty unrealistic but we did it. I'll come back and edit this to an A+ once it is official 🙂
What else got started/done?
While we definitely focused on some main areas, we also did a good job of adding to what we already did well. A lot of our strengths included camping content, niche outdoor markets, and finding more related topics to add to a funnel of articles we already had on the blog, and we did a good job keeping up with all of these practices.
We continued to produce more great content on very clear camping topics, produced a lot of odds & ends article that were niche related, tried out some short article formats to let us cover some topics more in-depth and more quickly, as well as just the occasional random topic we wanted to cover.
The fact we still continued to get so much done, have several draft articles for winter topics that will just wait until November, and that we can keep ramping up the content is a really good sign that things will keep getting better here.
Just a short sample of some of the "extras" that we love:
Grade: Extra Credit?
I mean we fell short in some places, we absolutely knocked it out of the park in others. If we can get to the point where we can do this full time instead of just having a side gig, we will be able to do even more and that's the end goal. That's what we would absolutely love to do.
But overall – gotta love how much we upped our game and I only hope we can continue to do so again. And oh yeah, we did over 40 major revisions of past articles to update them and improve them. If you want to do things right, it's always an on-going process.
Projects to Get off the Ground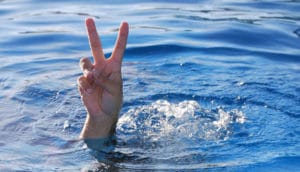 Whew! Even with around 1.75 months to go, that's a whole lot of impressive work that we've done and if the beginning of 2018 is any indication, you're going to all be reading post #300 a lot faster than we got to 100 or 200. Might even get to #400 by December if we manage to keep this up.
There's a lot of content we are going to tackle in the next year and in addition to that we're also going to really be pushing on expanding some projects associated with this website to expand what we're doing. We started with the hope that this could become something more than just another niche blog – but an awesome outdoor brand we could pour our passions of the outdoors into and take this up full time over, you know, "those other" types of jobs.
Whether it's telling stories around the campfire (and, no, we will not put in the effort to come up with a more original name than "campfire stories"), demonstrating the skills we learned years ago in Scouts, or a hilarious moment of misfortune (and boy, do we rack those up), it's time to get some camera action going.
We also haven't been great on social media, though we're getting better and have some much needed help on the way for that one. So what's in the future? Here are some of the major projects!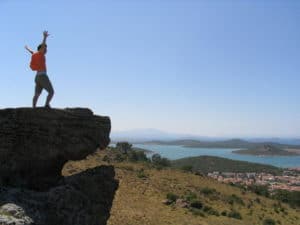 Need to get the YouTube channel up and running
I mean we're an outdoor channel and we spend as much time as we can traveling, camping, hiking, and exploring…it just really makes sense that we should have a camera catching various spots of wild beauty, our adventures hiking, trekking, camping, and backpacking, and even some "Hey, hold my beer," moments.
So yeah, we need to get a good digital camera, we need to get a YouTube channel up, and not just Powerpoint videos giving 5 minute summaries of 4,000 word reviews, or basic product review videos (although those are useful at the right times) but also capturing everything else we get out and do from me being away for a 2 week extended backpacking trip to annual fishing trips to Lake Erie.
And already we can think of two "styles" or "series" we'd want to tackle:
Campfire Stories
Campfire Memories
So, yeah, we're definitely looking to get on that.
We want a more active social media setup
Yeah, guys, we want to connect more with all of you! Our natural arena is actually getting out and about in the Great Outdoors, writing about it, reviewing products, and we like to think we've gotten pretty good at the blog thing.
Beyond the basics of social media – not our strong point. And it really doesn't make any sense that we're based around sports, outdoors, wilderness…and we weren't on Pinterest or Instagram. Despite being in a niche literally made for pictures.
So we're getting on that. And Jon's lovely wife has put up with a lot of our camping adventures and is much, much better at social media than we are, so I look forward to her really helping us out and guiding us in the right direction.
Because you guys are awesome. And we want to continue growing our community beyond e-mail messaging, which yes, we're not the fastest to respond to. These are the types of things that get easier when we can actually do this full time.
So better social media: that will be a thing.
That annoying website redesign
Yeah we're not kidding – we're actually getting the ball rolling on this and before the end of the year we will have a new look here. Like we said earlier, this actually is taking place but we're making sure to do it right so when the new design is here you'll still be able to check out our newest posts via front page, but it will also be much easier to find posts based on topics because we will have category pages they are automatically published on, as well.
In other words, the top will have pages you expect like Fishing, Hunting, Shooting, Camping, Hiking, Winter Sports, Travel, and you will be able to click on those if there are one or two topics you particularly want to dive into. We are getting closer!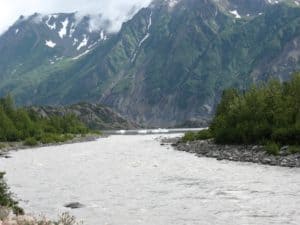 More original stories / photography
I'd love to talk more about the Scouting days, and you know how the Universe just gives you one? Oddly enough in the past 6-12 months I've heard from 3-4 old Scouting buddies back in the day I hadn't talked to in years – or in some cases decades (keep in mind a lot of us were off to college or half way across the world when "Do you have e-mail?" was a legitimate question most people said no to and Google was only a mathematical term).
Apparently a lot of the old photos and awards are still up there. That makes me happy. Beyond those days of Scouting that included "The Great Cattail War," The Annual Wrong Way Award, and gaining a reputation for the biggest pranksters in all of Eastern Iowa, these are all great stories and just set the tone for later.
My time in Alaska, my time I lost a fight to a raccoon, the time Jon lost a fight to a raccoon (separate instances – f'ing raccoons), there are so many different stories and we want to share those…and go make some more.
This is definitely going to be a bigger part in the future – and of course it is dependent on us being able to make a living off this to some extent, but we're working that way, too. Besides, who doesn't love a great fishing or camping story?
So any production/topic goals like last time?
Sure, why not? I mean obviously setting a lot of goals and pushing forward did a lot for us last time, so why wouldn't we repeat that process? We covered some basics but also shot for some really high goals and now that we know what we can do, why not push the limits even more?
So this leaves one big question:
Should I set production goals for the next 100 posts or for a year from now? Considering how much we have upped our game in bringing you amazing content, this has become a legitimate question. Looking at this,
So my goals for us by March 1st 2019…
Get to post #500 (I mean the first content goal was insane and we hit it, so why not double down again?)
Publish over 1 million total words on Amazing Outdoor Adventures
I'm still a travel junkie getting the itch once again – so I'm hoping to hit travel and places to visit in the same way we nailed the fishing and hunting/shooting topics over the past year. So a massive surge in this type of content
Make sure every informational or product post of the first 200 gets a major update and revision – making sure out top quality content stays among the best of the best
Contact some true niche specialists in areas we know nothing about to bring their expertise and knowledge to some authority mega posts
YouTube channel up and at least 50 videos posted
Finish the fully functional website redesign
Much better social media presence especially on Facebook, Pinterest, and Instagram, among others
Figure out a way to start featuring and bringing exposure to wonderful local or lesser known county, state, or national parks
Actually find multiple new and innovative outdoor products to review and bring attention to
Encourage more high quality guest posts
Be even more awesome than before
In addition to this it is well past time we started guest posting and working a lot more with other websites in our field, getting better and more quickly answering e-mails, and enjoying the benefit that comes with really being part of that passionate community.
A Few Final Words…for Now
Well in fairness it has been a touch over 10 months since that original "Where do we go from here?" blog post, so we still have plenty of time to further hit many of our goals, especially at the rate we're publishing, reaching out, and really working our a**es off to get things done. This has been an incredible year, and we believe 2018 is going to be even better – and we hope 2019 follows that trend and just keeps on going.
I'm all about finishing off a big blog post with a bang, and since we went Red Green last time this time it's gotta be my guilty pleasure, so enjoy the ultimate way to get rid of those old Christmas trees!
There's a Reason This Channel Is My Guilty Pleasure