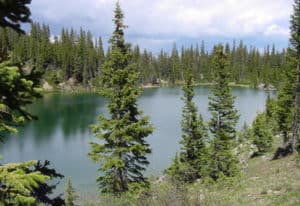 Welcome to Amazing Outdoor Adventures! We want to thank you for visiting our website. You'll figure out pretty quickly that we love pretty much everything about the outdoors. We're not snobs here. Some of us love hunting, some of us love fishing – camping and hiking are both shared joys of ours. And hey, who doesn't like a barbecue and a few drinks on a sweltering summer day?
Our love of the wilderness goes back to our earliest memories. From the first memories in the Appalachian Mountains of Pennsylvania playing with mountain men who were friends of the family the outdoors mattered. Quite literally in that example. We're talking cabins out in the woods, skipping over streams, outhouses instead of plumbing. Oh and a genuine teepee – they're great early life memories for sure.
Our father somehow found a house that was down a mile long gravel road driveway. Near the end of that driveway you ignored the obvious house and took a right into the field. Then you had to drive through 1/2 mile of fields to a house that was just…just there in between a few clumps of pine trees. We grew up camping and fishing, always out in the country, and that love of everything nature has to offer sticks with us to this day.
So thank you for visiting our website and make sure to keep coming back in the future – we have a lot we're excited to share with you!
Thank you for the success!
The traffic goes up and down. It's been a wild ride for sure. That being said, over time we keep getting more readers. While Google rankings come and go, social media surges happen then disappear, readers discover us through guest posts and stay or go, we've had several hundred thousand visitors over a couple years. We couldn't be more thankful for all the kind e-mails, comments, and the return visits that show we're on the right track.
Thank you all so much and you can count on us to bring you more great content for many years to come!