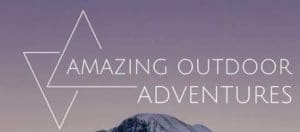 Last year we didn't get nearly the number of blog posts out as in 2017, but going back through the past year definitely showed one thing: we really hit the quality button hard. There were a lot more truly epic blog posts this year, so even with about 60 articles to choose from instead of nearly 100, it was harder to actually narrow the traditional favorite blog posts list to just five. To us, that's a really good sign we're going in the right direction with things!
This year had a very wide variety of awesome posts. Some of my favorite review posts have been written this year, multiple 5,000+ word epic "how to" survival based posts, the best guest post we've had (they've all been good – but this one was phenomenal), and then what will almost certainly be the largest guide we ever write: well over 20,000 words on every single venomous snake found in the United States.
And Jon did some stuff, too. Some of it was even pretty good.
I know, hard to believe, but it is true.
So while this easily could have been a top ten list, I've done my best to keep it to a top five along with some honorable mentions?
I was absolutely amazed when I couldn't find an easy one-spot stop to learn amount every single venomous snake in the U.S. So if you can't find the guide that you're looking for, why not make one? A few hundred rattlesnake photos later (searching for Public Domain pics) and multiple videos later, I remembered that phobia I have.
So yeah, there was a bit of mental push-ups behind getting this one organized, written, and published. And that's even before considering the well above 20,000 words that went into this massive book-like post. Eventually there will be some updates/revisions that will probably add 5,000 more but even now I'm proud to say that is almost certainly the best one-stop resource online for finding information on every species of venomous snake native to the United States.
Based on the amount of work that went into it, there was no way that incredible post wasn't going to be my #1.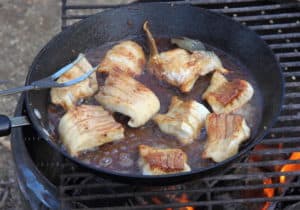 I hate to put a "Jon article" this high but damn it, this was a good one. All kidding aside, this was a really well written review of the walleye fishing trip we took to Lake Erie in early June. This was something like the eighth or ninth time Jon went there (although only three in the past 15 years or so) and the third time I've gone. This has worked out to a great yearly tradition where we meet Dad and his wife, and usually there are 1-2 others who show up whether friends of Jon, friends of the family, or both.
This year was amazing. I've never seen walleye fishing that consistently good and as opposed to having to fish deep into the afternoon for a good stringer, we maxed out before noon on all three days. Outstanding.
Jon did a really great job capturing all the action, hitting the high points, and even reviewing the lodging. We're big fans of both the charter we used and the captain who led us out, and this great experience just gives us high hopes on all the walleye that will be biting next year.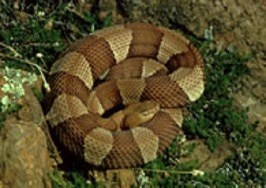 Didn't expect this venomous snake article to take off the way it did, but I think this single article has been more responsible for introducing new readers to our blog than the next several combined. That's what happens when you create the best article online on a keyword/question that gets typed in a lot. In fairness, this is a pretty important question. Even if you're a grown adult and healthy, you don't want to deal with the extreme pain, swelling, and issues that a bite will bring.
There are multiple non-venomous look-a-likes to the venomous copperhead, and being able to identify them and pick them out in the wild can save you plenty of pain. Copperheads are actually responsible for more snake bites than any other venomous snake in the U.S. so being able to see them and swing clear is important.
I went in-depth on this article, really drew comparisons to every single species that is considered similar or a mimic, and compare them side by side to show the difference and it seems that plenty of people appreciated that, so here it is at #3.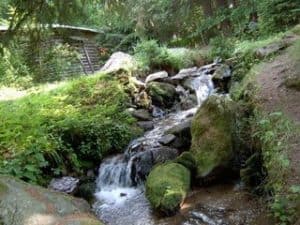 I've spent so much time in wilderness survival training or wilderness survival situations that many skills seem almost second nature to me. Rustic camping is great. Hiking out in the middle of nowhere is great. Being dropped off for a week in an interior Alaska lake that technically isn't named and having a bush plane set to pick me up in five days…well you get the point.
The more I thought about it, the more I realized just how much information there is out there on how to find good drinking water in the wild in a variety of situations. If you've done enough camps, enough training, enough practice, all that information becomes second nature.
That being said, it seemed strange to have so many survival or wilderness based articles and yet not have a major guide on water. There are so many amazing tools out there to get fresh water and many ways to find safe or likely safe water. This guide goes through it all to help you prepare for those worst case scenarios and I'm rather proud of it.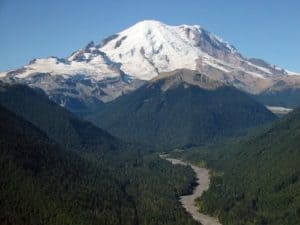 We've had some really good guest posts, but this one really took the cake. Since raising the bar on editorial standards few people have contacted us, and even fewer have tried to meet those standards to get a guest post we were willing to accept. However, Nick Howdy from Best Outdoor Items was up to the task, and he hit it out of the park.
This is an amazing guest post that shows his passion for travel and outdoor adventure. While reading you get fantastic information, a sense of expertise, and really we enjoyed reading a truly outstanding article.
There aren't too many people who manage to get a coveted guest post here, but we were absolutely proud to publish this article from Nick and feel really good about what he brought to the table with this one. It's worth the read if you didn't catch it earlier this year.
Honorable Mentions
There are a lot of really good posts – obviously we hope all of our posts are great but some are just going to outshine others. While I'm very happy with the top 5 list as a sampling of what we've managed over the past year, there are three more posts I wanted to add as honorable mentions.
A great product review post I wrote was on the best balaclavas for skiing (also I didn't know a ski mask was a "balaclava" – the things you learn!).
A great product review Jon wrote that brings back memories was the one on the best northern pike fishing rods.
Finally, if you want to know where to find great outdoor video content, our list of Top 50 Outdoor YouTube Channels needs to be your next bookmark.
Also this is where the link to Jon's Top 5 Posts of 2018 list will be, if he ever writes one.
In Conclusion
So one thing we definitely noticed about 2018 was the major jump in quality. Google noticed, too, and we are enjoying more visitors per month than every before. Hopefully those trends continue and we keep providing outstanding content and ya'll keep coming back for more. Time has certainly been flying since we first started this blog back in April of 2016, and the months keep on flying by. Having an occasional blog post looking back is a good practice – and it's a good motivation for us to double up the efforts again to make next year's top five selection even better.
Marble Lodge Lake Erie Lodging Review