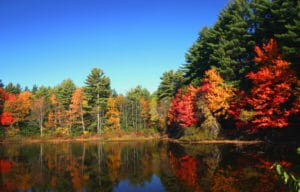 Oh yeah, it's that time of the year again! We have done a good job spreading out the many outdoor topics we cover, sharing our love and passion of all adventures that take place outside of the house, and really ramping up how many blog posts we put out.
We hope to ramp it up even more again next year, but for now we keep on writing, explore some local hiking trails in the winter (just hit a new one outside of Marion, Iowa, last weekend), and have fun writing this blog post because it has been one hell of a year and I'm a bit of a sucker for happy reflection. Especially when it involves all things outdoors because does it really get any better?
So if you want to see which of the nearly 100 articles from this year are my favorites, read on and I hope you enjoy them!
Shane's Favorite 2016 Amazing Outdoor Adventures Posts
Just as a quick note: these aren't necessarily in any order 1-6. Among many I loved, these are just the short group that rise to the top of a very good year. Also yes, there were five last year. This year there were six. I can do that – blogger owner's prerogative. Enjoy!
Do Snake Bite Kits Work?
Post: Do snake bite kits work?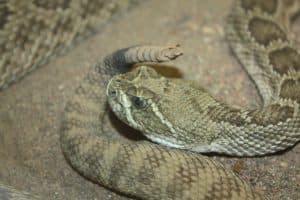 Many of our blog posts are in-depth product reviews or focus heavily on comparing two different approaches to outdoor adventuring (see the next section for an example of that), but once in a while there is a question so important that we feel like it must stand alone as it's own post, and this is a huge one, in my opinion.
There's no love loss between my brother and I and venomous snakes – and we'd be happy if we stayed so far out of each others' business we never saw them no matter how deep into the wilderness we travel, and there's a reason that our articles on anti snake bite boots and snake proof gaiters were not only among our earliest – but some of our most popular.
So snake bite kits are another great addition? Not so fast! While these are a good idea in theory, this article gets to the heart of the question and lets you know while they might have some legitimate uses in very specific situations – treating venomous snake bites is not one of them.
Sleek, detailed, and to the point, this blog post not only answers a crucial question but also backs it up. I love this post because it's a quick but detailed read that makes it clear where we stand: NEVER use these on venomous snake bites!
Hammock Camping Vs. Tent Camping
Post: Hammock Camping Versus Tent Camping: A Comparison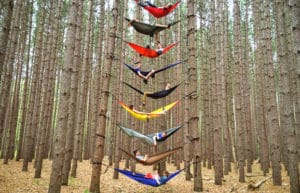 I really love this because as someone who has long been a tent camper, and as someone who has also spent a lot of time in hand built shelters while taking survival training or courses, yet I had never been out hammock camping.
This brought an entirely new option to my attention, and I was intrigued in no small part because so many of my top camping areas have plenty of trees to find a good hanging spot.
There are many outstanding reasons to go on the side of tent camping, just as there are many excellent reasons to go on the side of hammock camping. These provide a very different experience and a pretty diverse list of pros and cons on both side.
At the end of the day anyone going outdoors and truly enjoying the wild is doing it right, and while I could see this being an article I would come back to visit many other times and expand, but I'm proud of what's here at this point.
Any article that opens up the possibilities for all our campers and fellow outdoor enthusiasts out there is a good one. This article connects with many other product reviews and awesome blog posts we did this year, as well as generated some very passionate e-mail from people who believed in their side 🙂
While at the moment I am still a tent camping guy, I can certainly see the appeal of a really good hammock strung up between two trees with a reliable pair of hammock straps.
If you're not familiar with this discussion, please visit the post and enjoy!
Up North Memories: 10 Great Things About Alaska Life
Post: Memories of my Alaska Adventures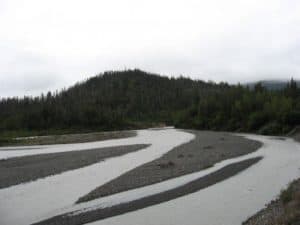 Considering how much I enjoyed my adventures up in The Last Frontier, it was pretty inconceivable that this post wouldn't make my top list. Originally created as a HubPage way back in the day, this article is several thousand words about my experiences up there and what was best about life up in the wild: people, nature, culture – I cover it all from my point of view.
Because of the passion of those travels and adventures, a voice of excitement comes through the blogging and that always makes for a more exciting read.
Add in many great original pictures from my friend Tom Shover, who is a very talented hobby photographer, as well as a good section of slang to have you speaking like an old Sourdough instead of an obvious Cheechako from the Lower 48.
This was a lot of fun to write, edit, and reminisce about and I hope that you enjoy reading it as much as I enjoyed writing this post (and living the life). Alaska definitely had its challenges, and not all the times were rosy, but I made lifelong friends and had the type of adventure you never forget.
This is clearly, as of now, the best post we have on the state of Alaska to this point.
Cast Iron Dutch Ovens for Camp Cooking
Post: Campfire Cooking with Cast Iron Dutch Ovens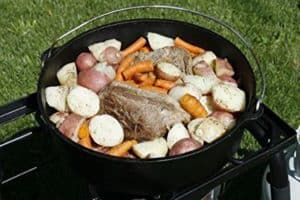 Man, my mouth starts watering just thinking about this one! My earliest introductions to the wonders of Dutch Ovens goes back to before I even started school from family cookouts, later Cub Scouts, and of course I was a master cook around a campfire by the time we were in Boy Scouts.
What isn't there to like about Dutch Ovens? Perfect for cooking on a campfire, or especially on a good bed of goals from burning down a healthy log cabin fire. Early on aside from obvious ones like stew and roasts with all the trimmings, we used Dutch Ovens for desserts: peach cobbler, pear cobbler, pineapple upside down cake, and more of the most delicious desserts many of us have ever had.
Jon and I are massive fans of cast iron in general, and aside from talking about the best brands and Dutch Ovens we feel good recommending, I include information on proper cleaning, maintenance, and accessories because you don't want to mindlessly think from grabbing the lid of a Dutch Oven that has been sitting in the fire pit for 40 minutes.
This is a really in-depth look at these amazing camping kitchen pieces, and you won't be able to get through it without the stomach starting to rumble!
Now to start that follow up blog post about all our favorite Dutch Oven recipes…
Best Canvas Tents: Boy Scout Memories
Post: Top rated canvas tents for summer camping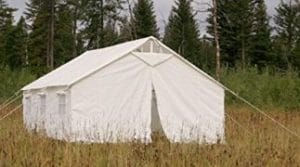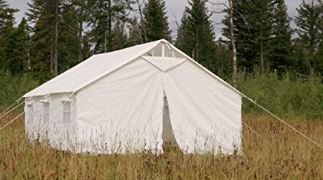 As much as I hate to admit it, Jon wrote some pretty good stuff this year before taking a bit of a sabbatical to focus on the family (and his awesome toy blog). His canvas tent article was an outstanding detailed look at the many different options available, and it also taught me the idea of the old fashioned Boy Scout tent hanging off two main poles and with some solid stakes is just one very basic version of what's out there.
From canvas tents designed to allow long term habitation to impressive models that can withstand even the vigors of winter, there's a lot to love about what canvas tents have to offer, how many amazing options there are from top manufacturers, and Jon frankly nails it when it comes to an entertaining and fun read that is also informational.
This is a great blog post that he should be proud of, covers an important camping topic, and gives those of us who don't mind the idea of a multi-month camp some serious options to look at. Canvas tents have a variety of different design options and this is one of the best blog posts I've seen anywhere online on the topic.
Toddler Sleeping Bags: Start 'Em Young!
Post: Toddler sleeping bags for really young new campers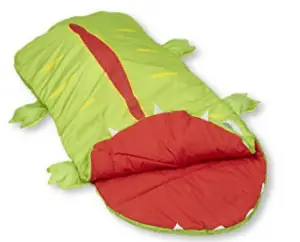 Jon hit another good one here. The kids might be little hellions (they definitely take after the common traits in our family so I say that lovingly), but they also give Jon some great insights to what families need to help the little ones quickly form an absolute love of the outdoors and the many activities that being around parks and Mother Nature open up.
With two really little ones, it makes sense that he has to look for solutions to make sure that he can get them out and camping, out and sleeping in tents and making sure early memories include parks, grass, bugs, and the joy of exploring and discovering the world around them.
I love this article on toddler sleeping bags because:
Anything getting the young 'uns outside is always good
This article gives all the information you need while also being short and right to the point (at least for us)
This is a topic I never would have thought of
If you find yourself in the same situation, then take a look!
In Conclusion
Time continues to fly, and I know I appreciate every single one of our visitors and readers. I hope you like these posts, have found product reviews incredibly useful, and my brother and I both hope that ya'll continue to visit in the future.
If you're interested in re-visiting last year's articles:
This has been a very active year, and we're hoping to ramp up even more in 2018 – make the review article next year very hard to nail down because of all the great options 🙂 I hope you liked my short list, and I'm curious to see how much better my list is than Jon's. Everyone have a safe and happy holiday season, Merry Christmas, Happy New Year, Blessed celebration to all who celebrate any holiday this time of year, and we look forward to another year of serving you with (hopefully) more awesome blog posts!
Some 2017 Pumpkin Chunkin Highlights Just Because