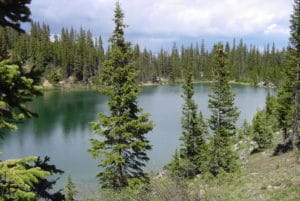 Admittedly there will be a lot more writing done before the end of the year, but we're close enough that this seemed like a good time to do some reflecting on some of my favorite blog posts during our first year of blogging (or first touch over half a year, I guess). First off, it feels great being able to build a really good website again, and all about a topic that I am extremely passionate about. I know my brother enjoys it, as well, and I'd be surprised if you didn't see a similar article from here shortly (UPDATE: Here is Jon's favorite 5 from the past year – clearly not as good as mine but still interesting nonetheless :)).
Even in just the first 50 it was hard for me to pick out 5 favorites. Some because I know for a fact they are the best informational post on the topic anywhere online, some because I fell in love with the product, and some because they were just so dang cool.
So without any further ado, here are my 5 favorite blog posts of 2016 for Amazing Outdoor Adventures!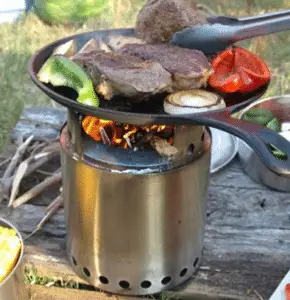 I love everything about fires. Lighting them, building them, cooking on them, celebrating them, getting scarred by them…okay maybe not so much the last one, but if you're going to get burned, at least get a cool scar out of it. I'm from a family full of pyros and so when a product like Solo Stove Bonfire is being advertised because why should backpackers be the only ones to have fun, I'm all over that!
I've actually reviewed all of the models being produced by Solo Stove, and even though the Bonfire wasn't out for widespread use when I first wrote the overview piece, I still feel like it's one of my best ones.
You can feel the energy and excitement, see a solid comparison of all the models that were out and expected, and get introduced to one of the best brands out there for outdoor gear of any kind.
This was a blast to write, and one of my personal first "Hey – this thing I've never heard of is really, really cool" blog posts. This is just a really good and solid post all the way around and that's why it's in as my 5th favorite of the year.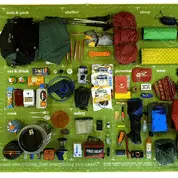 This is one of those items that jumped to the top of my must have list once I found out about it, and this one got my attention because the actual creator of the TripTarp found our blog, liked our style, and sent some information he thought our readers would like.
This was definitely along the lines of something my brother and I liked and so we ran with being able to write a review on the original design and talk about their Kickstarter.
Anytime someone comes up with a useful piece of outdoor gear that is high quality, that they're willing to design and create, that's the type of thing I love to write about. Small business, outdoor enthusiast, and helping a home grown entrepreneur all rolled together: that's a great blog post, in my opinion.
This is going to be one of those posts we probably never make a dime from, but that's fine: we were happy to help out while the fundraising campaign was still going on and this is one of those fantastic products that you definitely want to keep an eye out for to help organize your future adventures.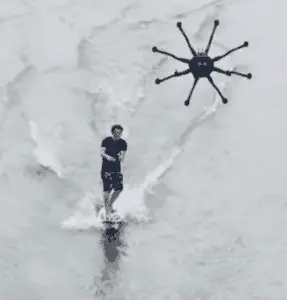 Yeah, so this one doesn't exactly fit in the way that many of the other articles do. What products are we pitching? We're showing the one in the video, but that's not the focus.
Is this something a lot of people can do? Nope. Is this realistically going to become a new hobby? Probably not.
But come on – this video is absolutely freaking awesome and there is no way that we were going to let that pass by without talking about it. Considering that my brother and I are both bigger fellows, this isn't something either of us could probably try even if we had the money to drop on a ridiculously expensive drone.
All that being said "Drone surfing." Sometimes you just have to share the joy, so we hope you enjoyed that as much as we did, and that was enough to hit spot #3 out of my 5 favorite blog posts for this year.
My brother found out about these unconventional life jackets and man, what a freaking amazing idea! We both LOVE water and swimming, which is kind of a problem because neither of us can swim worth a crap. And I float as well as a 1,000 lb block of solid concrete.
So among the many joys we thought we would never be able to enjoy was floating in the water with friends or family in the lake and not having to constantly splash or worry about drowning.
The upside down life jacket, often marketed as the diaper float or diaper float, solves that, making the impossible possible. These awesome life jackets go around the waist, upper legs, and "diaper" area as opposed to the chest and make it easy to float in a lake, bobbing at the top. You can even enjoy drinks, float with a group, and enjoy a level of freedom to relax on the water in a way that just previously wasn't practical or even possible.
We absolutely love these life jackets, and we can't wait to take them out into the water (unfortunately we didn't find out about them until winter of this year) and enjoy being out in the waves in an entirely new way. Whatever the name, we're fans, and major props to my brother to finding out about these and hammering out an awesome article!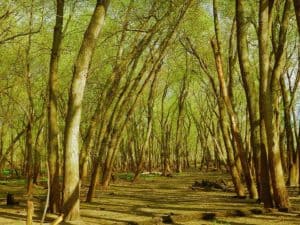 Sometimes it's not about the items, it's not about SEO, keywords, or even writing something that has even a remote chance of being seen by a lot of people. Sometimes you just want to take a moment and write about something beautiful, something close to the heart, something your passionate about.
Or if you grew up in the country, you might know it as taking a moment to slow down and smell the roses.
This post features original pictures by my friends Dave Wise and Michael Beck, showing some outstanding photos that highlight the subtle beauty of Iowa, show a couple of pics from The Effigy Mounds (an awesome day hike and beautiful place to visit), as well as a couple of other quintessentially Iowan pictures.
The state has a subtle yet remarkable beauty throughout many parts of the year, and it was a great break to take some photos from talented friends and show them off. I plan many more of those in the future, and this is, without a doubt, my favorite post of the year.
Honorable Mentions:
Like I said, this was a hard list to make, and while my brother and I aim to make every single post top notch obviously there are always going to be favorites and some that come out better than others.
My honorable mentions for this list include:
Snake boots have long been of interest for me (especially writing online), wilderness survival is always interesting to me, someone bought 20 solar flashlights at once so that was really cool, and connect tents were just that first "Ooh – this is neat" discovery that led to a blog post.
Thanks for reading, and we look forward to bringing you more in 2017 and beyond!