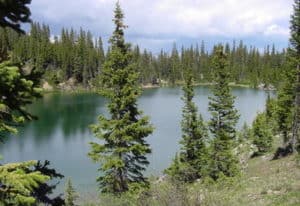 Our mission is simple: we want to write, review, talk about, and create content for any and everything involving the great outdoors. Hunting, fishing, hiking, backpacking, tent camping, cosy winter adventures, summer adventures, tubing, grilling – we love it all and want to bring that passion and knowledge to all of you!
While just about everyone loves modern technology, their video games, the TV, or everything you can find online, not nearly enough time is being spent teaching young children the beauty of nature, the awesome experience that comes from being disconnected from the modern-day rat race, and the sheer joy that can only come from making memories – and it's camping, hiking, fishing, and truly enjoying the great outdoors where all those amazing memories can be made.
We hope this website becomes your top guide for everything outdoors – those things you have a lot of experience and interest in, but also maybe some things you haven't thought about. The world is full of wide-open adventures, but you can never experience them without heading out into the great wild world.
So get out there! 
Camp. Fish. Hunt. Hike. Bike.
Get out there, get in shape, learn the wonder of a field full of wildflowers, a huge flock of birds bobbing and weaving through the air, all the tiny smells, sights, and feelings that only come from being surrounded by the great outdoors.
The small joys of a backyard barbecue. The accomplishment from a good 10-mile hike.
Our mission is to help spread that joy and love of the great outdoors and to provide you with the information you need to make the most out of those experiences!