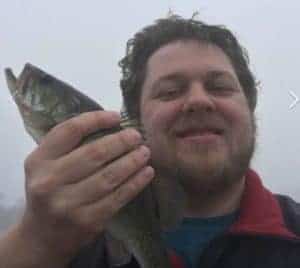 2017 was a really fun year for Amazingoutdooradventures.com. We had well over 100,000 visitors to our site, and they got to read articles on so many great topics related to the outdoors.
I know 2018 is going to be even more fun, with us making a much larger push on Social Media (including Instagram) – and we will also be bringing you much more guest content, and of course more reviews of outdoor gear!
With that being said, I'm going to take a step back into 2017, and reflect on my favorite 6 posts to our site!
Jon's Favorite Posts of 2017!
1.) The Ultimate Solar Camping Gear Guide – This is one of my favorite posts, and it happened early in 2017. I think the biggest reason I liked this article was because I didn't know just how much good solar outdoor gear there is.
We looked at solar powered backpacks, lanterns, flashlights, showers, fire starters, solar chargers, battery banks, solar speakers, and solar cookers. Basically, anything that you would need for a good outdoor trip, we covered it.
If you are interested in solar camping gear – check this article out!
2.) Hammock Camping vs. Tent Camping – The main reason I liked this article was because it taught me something new. Growing up, I was strictly a tent camper – so I didn't even know that hammock camping was a thing.
The process of sleeping in a hammock instead of being confined to a tent just seems cool. And there is an entire list of pros and cons associated with hammock camping and tent camping that should help you decide if hammock camping would be a fun adventure for you!
Check this article out and see why I liked it so much.
3.) Best Canvas Tents for Camping – The reason I enjoyed this article so much was because canvas tents reminded me of my childhood. When I was attending Boy Scout camps or going on large camping adventures, we were always using Canvas Tents. It has probably been 10 years since I used a canvas tent, but they make a lot of sense for many outdoorsmen.
This article outlines the benefits of canvas tents, and lists some of the best options that you can buy. It was updated to include Elk Mountain tents as well, after we got some great feedback from them about what makes their canvas tents so special.
If you had questions about canvas tents, this article should get those answered for you!
4.) Best Two Person Sleeping Bags – I'm not sure why this article was so cool to me – maybe I just like the thought that companies create giant sleeping bags that can fit multiple people.
There are actually two styles of 2 person sleeping bags that you can buy. One style is two sleeping bags that you zip together to make one large sleeping space. Obviously, they can also be unzipped to create two separate sleeping spaces. The other style is actually just one large sleeping bag that can't be unzipped.
This is a fun article that really breaks down the different large 2 person sleeping bags you can buy!
5.) My California Dream & 7 Common Backpacking Struggles – This is actually two different articles that I combined into one spot. The commonality these two articles share is they were guest posts!
The reason I included them on this list is because we are going to want to have more guest posts in the future. These topics were really neat, and they brought a unique perspective to our site that you aren't going to get just reading articles written by myself and my brother.
If you have some fascinating stories or content that you would like to share, let us know!
6.) The Best Folding Bicycles Reviewed – The reason I had to include this post was because I had no idea folding bicycles existed. How cool is it that you can have a bicycle that folds up?
The best part of this article is the very detailed breakdown of the different options. The breakdown considers factors like prices, reviews, features, and durability to really give you the best possible recommendation for a folding bicycle.
If you ever wanted to buy a folding bicycle, or if you were like me and had no idea these things were around, you will want to read this article!
In Conclusion
2017 has been a ton of fun. I'm super excited to see how much fun we have on Social Media and how much great content we are going to bring you in 2018!
If you wanted to compare my favorite articles of 2017 to Shane's list please click on the link (I don't know why you would, but i'll be kind and at least share his work).